Meet our Teachers
A network of world renowned yoga instructors
The programs at YogaRenew are designed to make yoga teacher training affordable and convenient — for anybody looking to deepen their practice and share their love of yoga to the world. You'll find that our courses go deeper than just a simple practice and can better enable our students as passionate business leaders.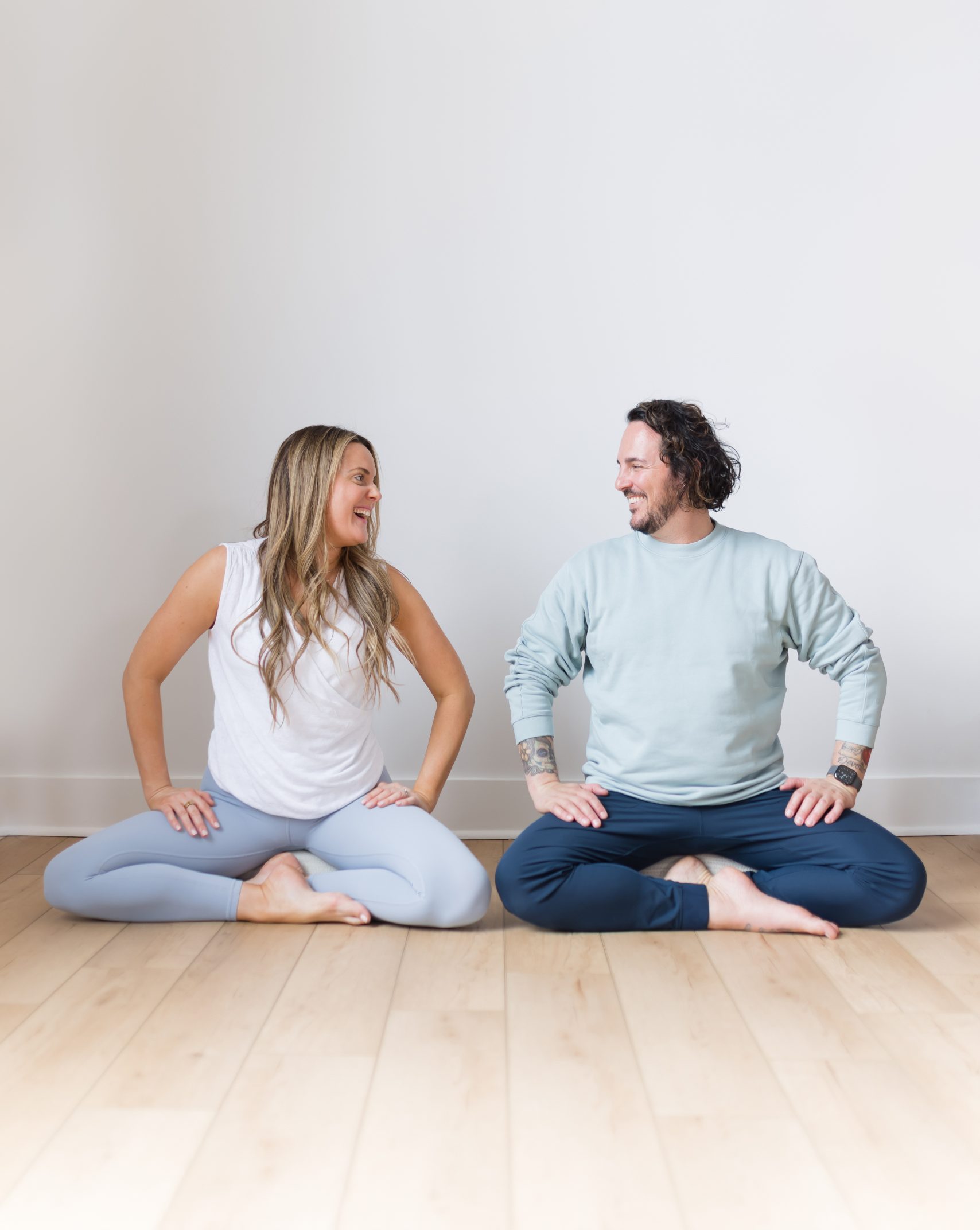 Kate & Patrick
Directors of YogaRenew
Kate Lombardo's influence as a yoga instructor spans the globe, touching tens of thousands of students internationally. For over a decade, Kate has been teaching and leading training programs through her award-winning yoga studios before expanding virtually through YogaRenew. Drawing upon her background in education, she's become a vast resource for the yoga community and a trusted leader for yogis worldwide.
Revered as the yoga teacher's yoga teacher, Patrick Franco has leveraged his extensive knowledge across yoga and eastern medicine to develop and inspire some of the world's most influential yoga instructors. His magnetic demeanor has been a guiding light for the international community, developing his passion into a global movement over decades. Franco's grounded spirituality and zest for life bleed into his influence – both locally with his award-winning yoga studios, and on the global stage where he's developed YogaRenew into the leading online yoga studio internationally.
Lindsay Monal empowers students to uncover their wholeness through yoga. Her infectious smile and nurturing approach create an environment for introspection where students can experience the wonder of their body and the intelligence of their breath. Lindsay invites her students to cultivate a friendliness with their bodies and strives to make both the physical and energetic yogic practices accessible to all people. Lindsay is an RYT-500 who completed her 200hr Yoga Teacher Training at Hosh Yoga, and her 300hr Yoga Teacher Training at ISHTA Yoga in New York City. She is a 10th generation Usui Reiki Master, and has completed additional training in Yin Yoga, Yoga Nidra, Laughter Yoga, Sound Meditation, and Yoga for Trauma, Addiction, and Mental Health.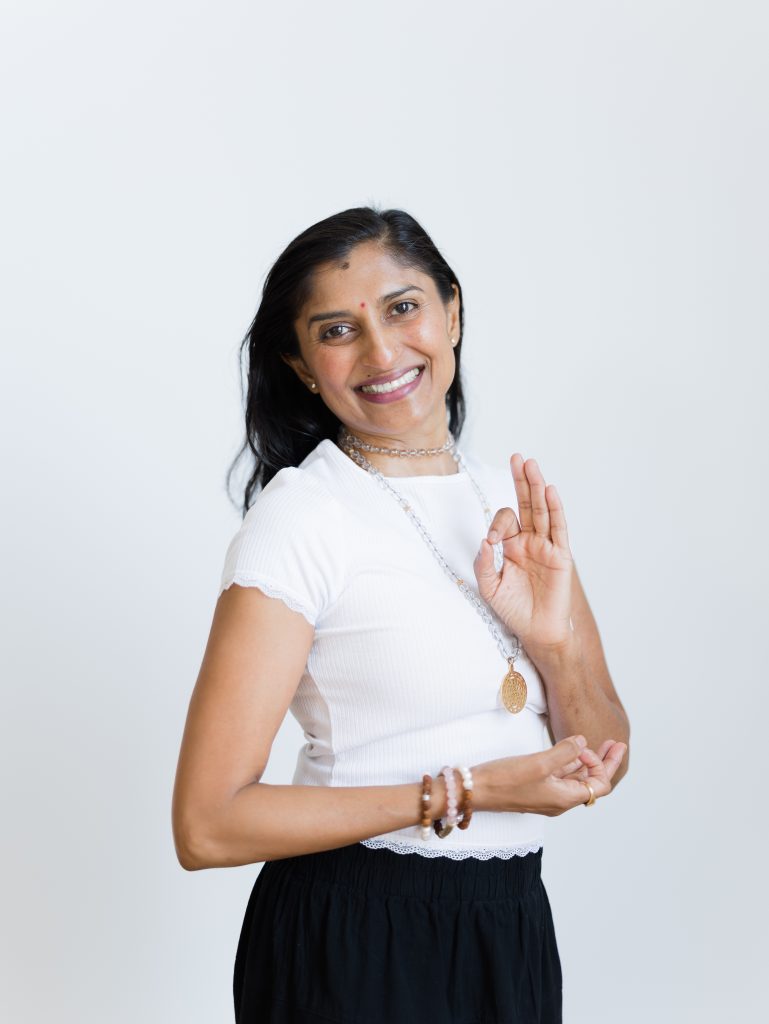 Radha Devi Om (aka Rashila) offers a Yoga Practice faithful towards her own yoga upbringing and background. She is an Advanced Experienced "Sri Dharma Mittra" and the Himalayan Tantric Master Guru "Sri Om Swami"s initiated Yoga Instructor. Her classes are physically challenging, inspirational and authentic in style.
Lindsey is an ERYT 500hr certified yoga teacher, trainer and mentor who has been constantly practicing and studying herself for nearly a decade. While she is skilled at designing challenging and creative vinyasa classes that keep you off autopilot, she finds making the asana practice accessible to beginners to be the most fulfilling part of her job as a yoga teacher. Lindsey teaches with an emphasis on presence and smart sequencing, offering practical tools and techniques to create space and handle life more gracefully. She is also a NAMA certified Ayurveda Health Counselor, and through her business, The Prana Parlor, she works with clients to inspire transformational shifts in their health and wellbeing. Her lifestyle programs and workshops infuse together the ancient practices of Ayurveda, self-care rituals, plant-based nutrition and yoga to pave the path to balance and intuitive healing. Lindsey is equally enthused by the practices of wellness as she is by live music, ice cream cones and interior design.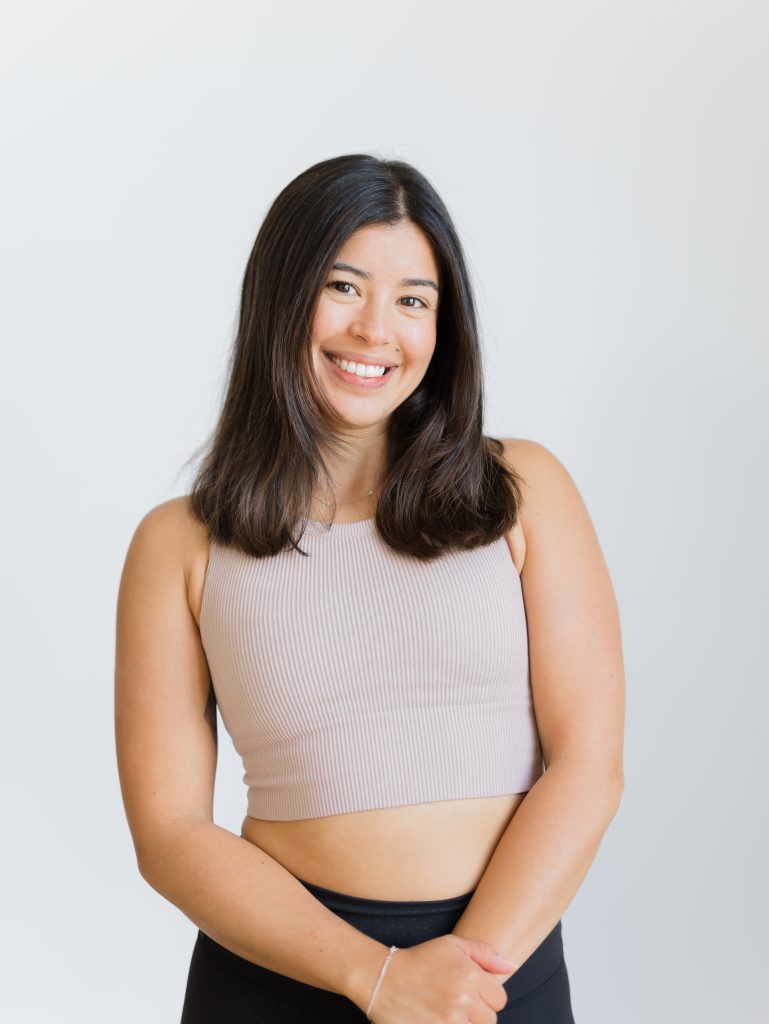 Melanie Rodriguez is a 500 RYT, who completed her 200 Hour Teacher Training with iFlow Yoga in Ramsey, NJ and started teaching studio classes not long after in the NJ/NYC area. A couple years later, she decided to embark on her 300 Hour certification with Hudson Yoga Project in Hoboken, NJ. Growing up, Melanie was always involved in athletics and movement activities. Activities like roller blading, hiking, biking, camping and many sports were a large part of her childhood. When a groupon brought Melanie to hot yoga in 2010, she was instantly hooked, mainly because of the physical challenge. It wasn't until college that she really started to feel all the other benefits of yoga beyond the physical. After college, her practice deepened which eventually led to her first teacher training and eventually to her teaching career. Melanie currently teaches as a full time Physical Education Associate at Barnard College in NYC. Here she is given the opportunity to teach yoga and other fitness activities to college aged students. Her hope is to present these activities to students in a positive way during a transformative time period in their lives. In addition, she has worked as an adjunct instructor at Columbia University and Hostos Community College. Her love of life and her appreciation for the human body are evident in each of her classes; it is a deep joy for her to nerd out with fellow yogis in movement and anatomy! She also absolutely loves to work with aspiring teachers to aid in spreading the practice of yoga. When not doing yoga or teaching it, you can find Melanie doing something active like running or skiing, or you can find her on the couch watching Bravo TV.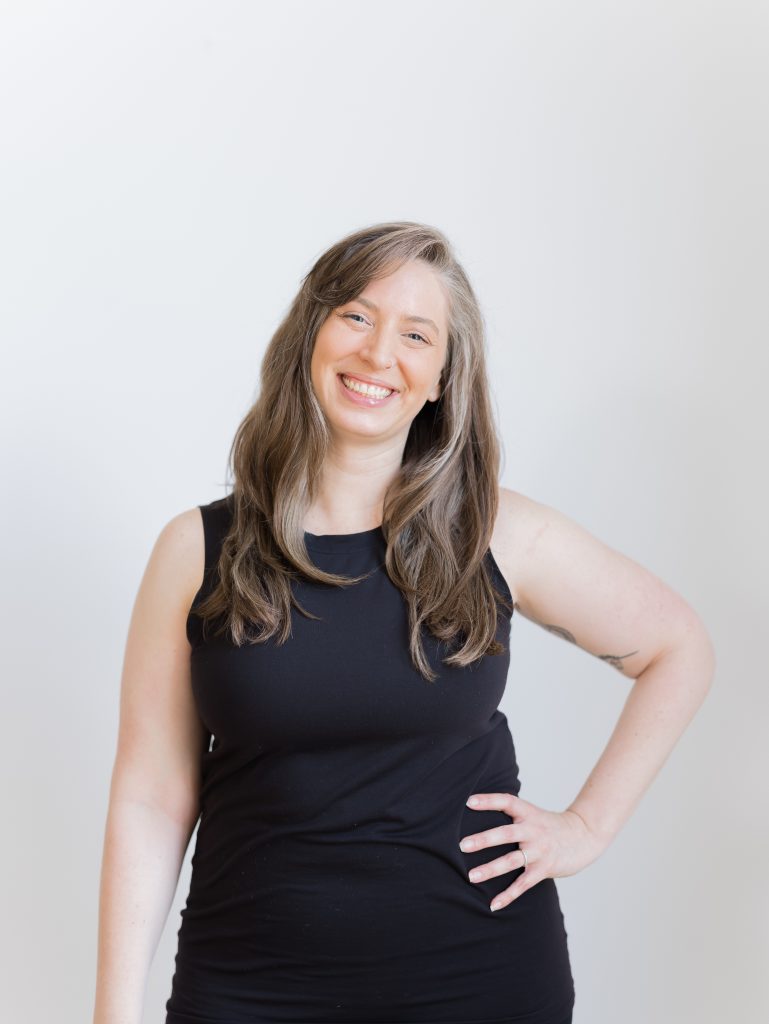 Curiosity is the core of Alex's yoga practice. Originally finding yoga a decade ago to alleviate back pain, Alex quickly decided she wanted to know everything about this ancient practice. She started teaching yoga in 2016. She is a 500-hour RYT yoga teacher, earning her 200-hour RYT certificate at Devotion Yoga in Hoboken and her 300-hour RYT certification at Hudson Yoga Project also in Hoboken. Alex's yoga is fun, disciplined and faithful to yoga's origins. She particularly enjoys sharing yoga with new students; delighting in the energy of a room full of new yogis. She is a yoga teacher and librarian which is not as odd a pairing as you may think! An open mind, a desire to connect, and an ability to communicate clearly are essential to both being a successful yoga teach and librarian. Yoga changed her life in so many ways. She hopes that you experience the same life-bettering effects in every class that she teaches.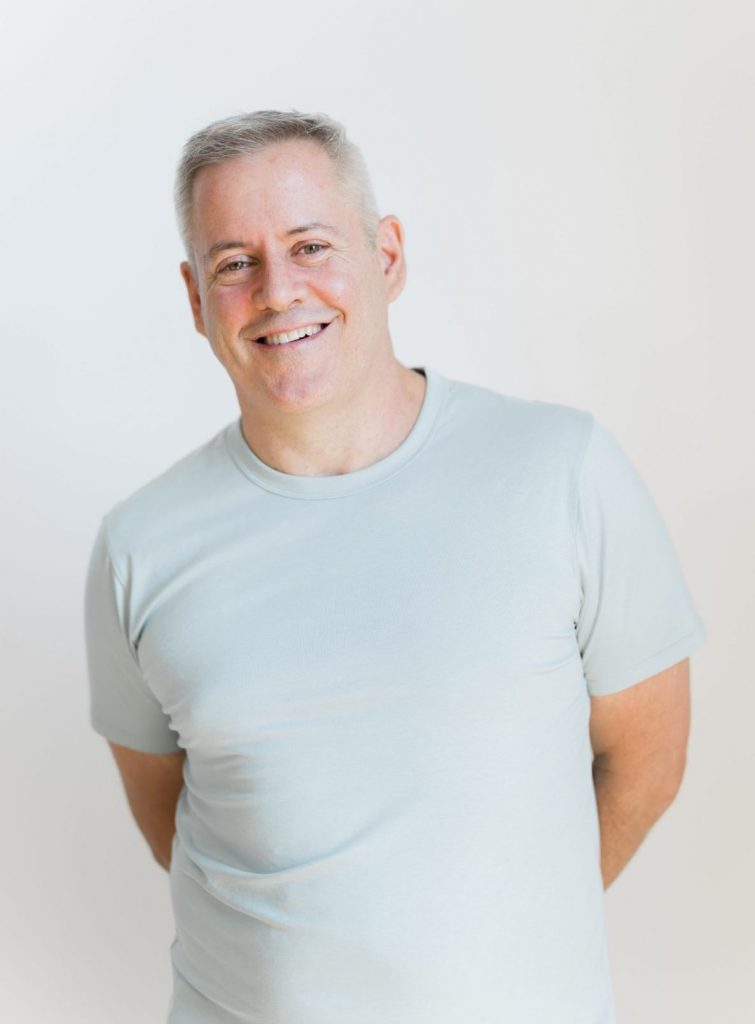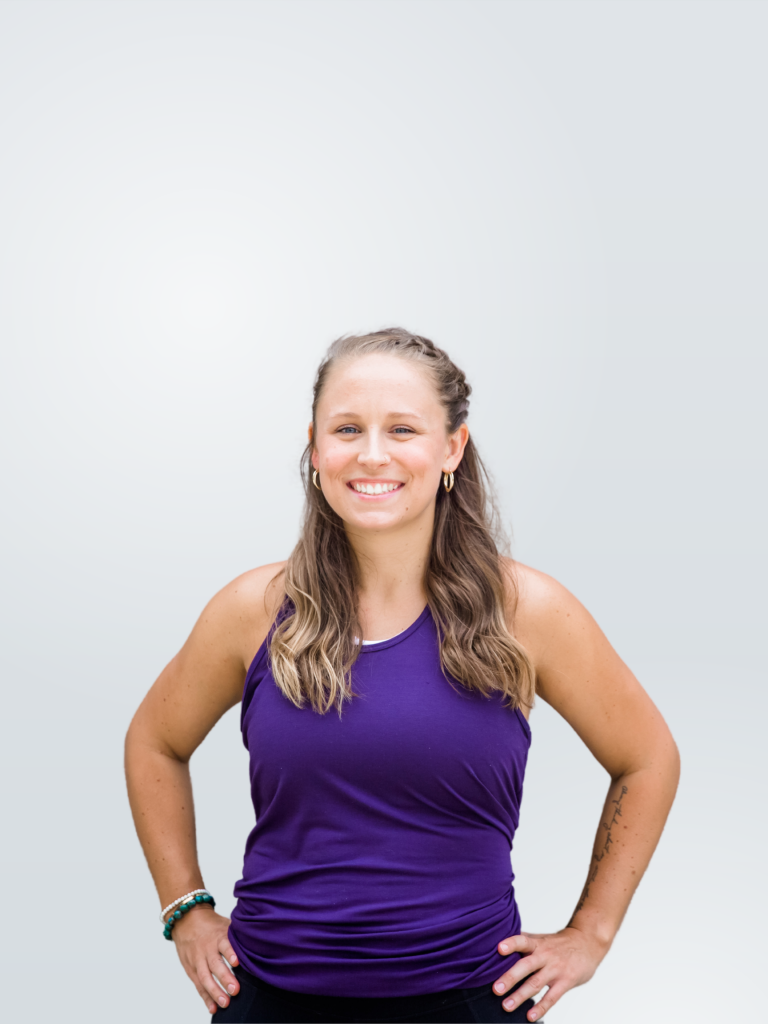 Brie is a 500hr RYT hungry on the path of collecting more knowledge to share. She believes yoga is for everyone, and that it is meant to be practiced on the mat so that its teachings can then be lived off of its four corners. Her intention is to provide individuals with a warm space for self-inquiry and the tools to self-heal from the inside out. She believes the human experience is held within the body and can be peeled back through the rhythmic nature of vinyasa, observed in the stillness of meditation, and consciously digested through restorative practices. Trusting that everything is innately connected, she teaches utilizing techniques that weave mind, body, and spirit.Claire believes the yoga tradition offers powerful tools for healing. She draws from personal experiences and her spiritual contemplations to present unique perspectives on grief, loss, and trauma. Through vivid language and a poetic voice, she hopes to connect closely to her readers. When leading a yoga class, Claire relates to her students with similar intention. Her personal yoga practice and teaching style emphasize thoughtful sequencing, steady pacing and unwavering emphasis on the breath. She designs each class to reveal what she values most about yoga, which is its remarkable ability to stretch our hearts - wonder-drenched and mystical places - so pain and joy, gratitude and grief can all exist, side by side.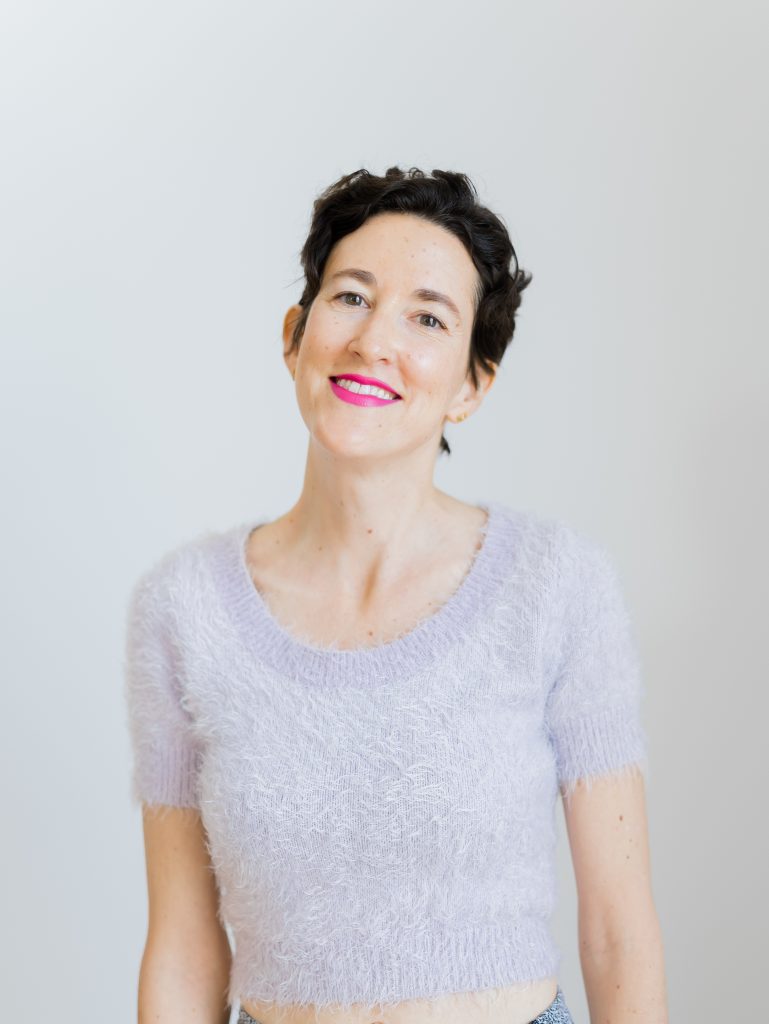 Bess is a Brooklyn-based BBQ babe (fiery Aries stellium + Leo moon) who's been in love with this mystical modality since she was a mini bite. It's been by her side through both moments of exalted celebration and total breakdown — here as a headlamp and heartbeat that's brought her back to life, again and again. For the past decade, she has harnessed this love professionally as an astro + tarot reader, teacher, and writer, and her style of stargazing serves up self-inquiry with a side of poetry, pop music, and pasta sauce. When not combing the cosmos, Bess can be spotted sporting hot pink lipstick while wandering deserts and tropics, eagerly awaiting the arrival of the next Olympic games.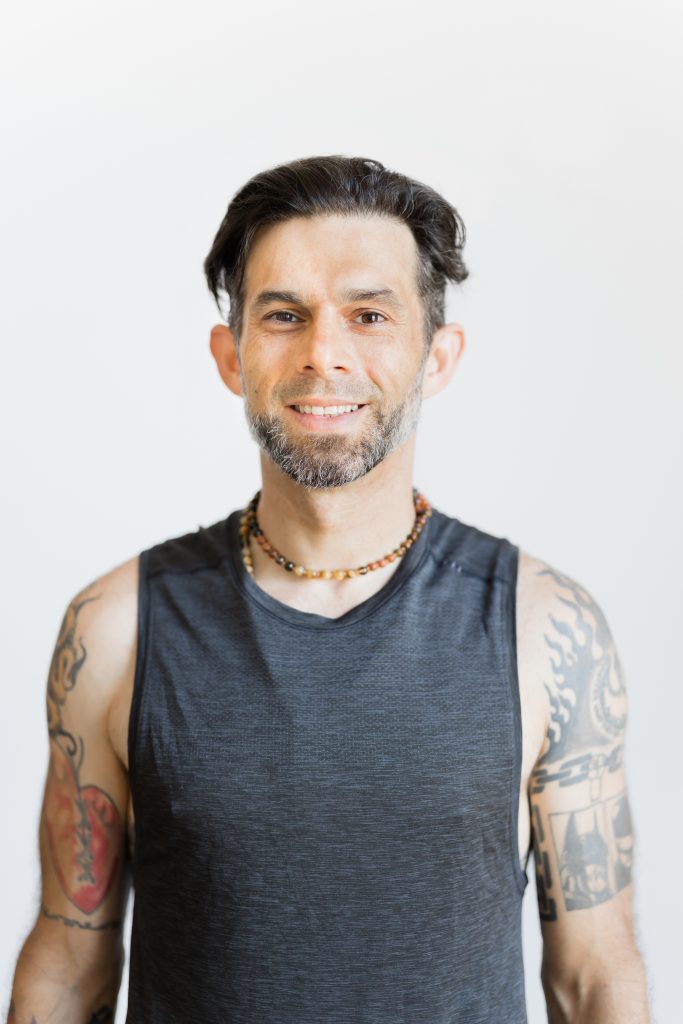 Ronen Kauffman has spent most of his adult life teaching - from corporate executives, to nuns in a soup kitchen, to nearly 20 years as a public school teacher of special education. A dedicated practitioner of meditation and yoga, Ronen hopes to guide others in unlocking the potential of these practices. Ronen's vinyasa classes combine inquiry, movement, and challenge, articulated through thoughtful instruction. And his clear, accessible meditation guidance stems from a long-standing, consistent personal practice. Ronen is a RYT-500 and trained at the Hudson Yoga Project under the training of Patrick Franco, Jr., Lindsey Rozmes, Kate Lombardo, Magi Pierce and Julie Pasquale. By offering guidance on how to use the body and mind with intention, Ronen hopes to provide his students powerful internal tools they can carry with them for a lifetime.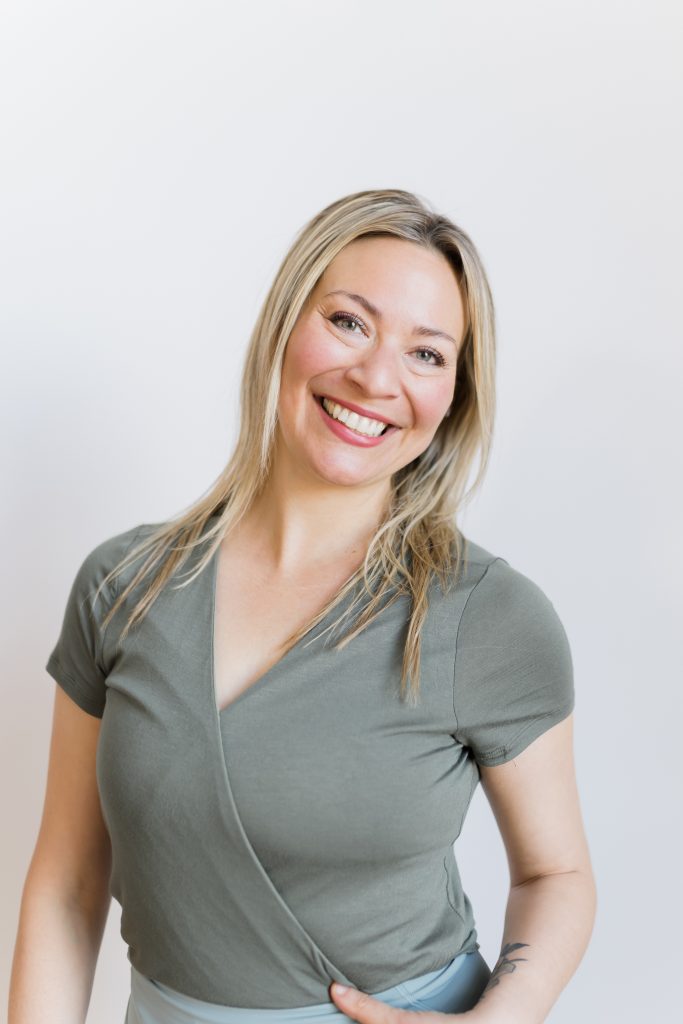 Lisa is an Ayurveda coach, yoga teacher, educator, writer and sky-diver. She finds inspiration from Bhakti yoga, fuel from Ayurveda, and is passionate about bringing balance into the world. She's completed dozens of certifications across a wide scope of practices in yoga, meditation, Ayurveda, and reiki. Her credentials in Ayurveda include training from: The Sister Science, Boston Ayurveda School, and Ayurveda Living Institute.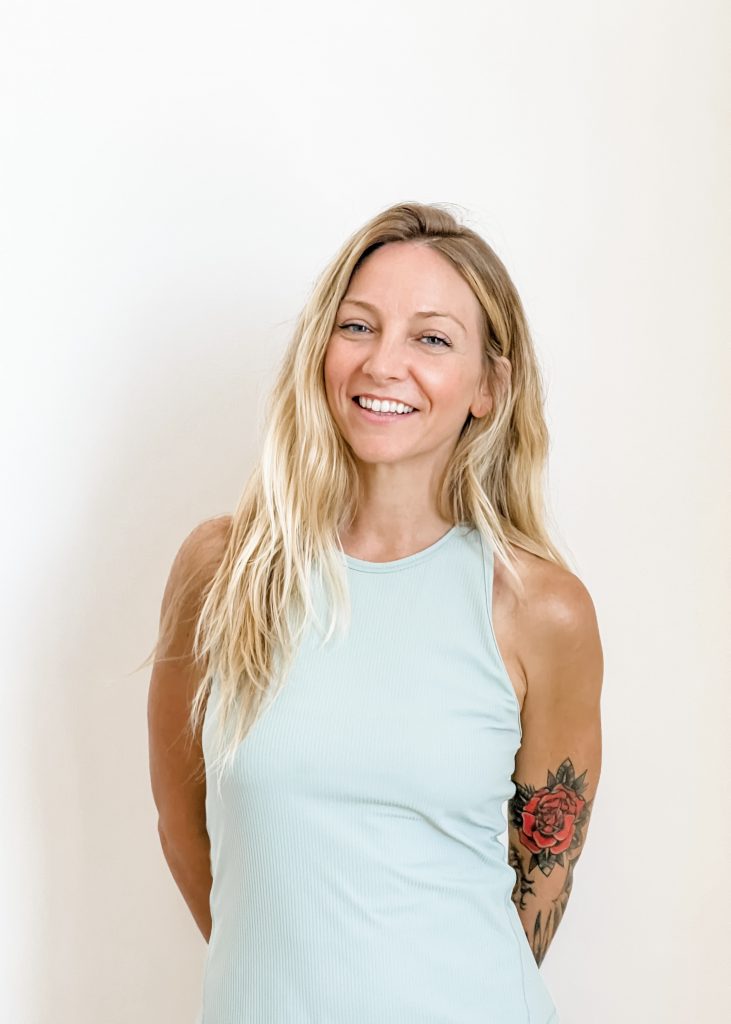 Desiree wears many hats in the wellness world: yoga + pilates instructor, reiki practitioner, hair stylist. Inspired by the sun + sea, her goal is to help heal real life self-care issues through movement, laughter and pushing your own limits. Her goal is to make these practices accessible and fun. In class, you can expect props, modifications, a variety of tunes, her witty self talk and sometimes her sweet poi dog, Coconut. As founder of Highlines Movement, you can catch her digitally or in person in Southern California. When she's not teaching, 9 times out of 10 she'll be at San O.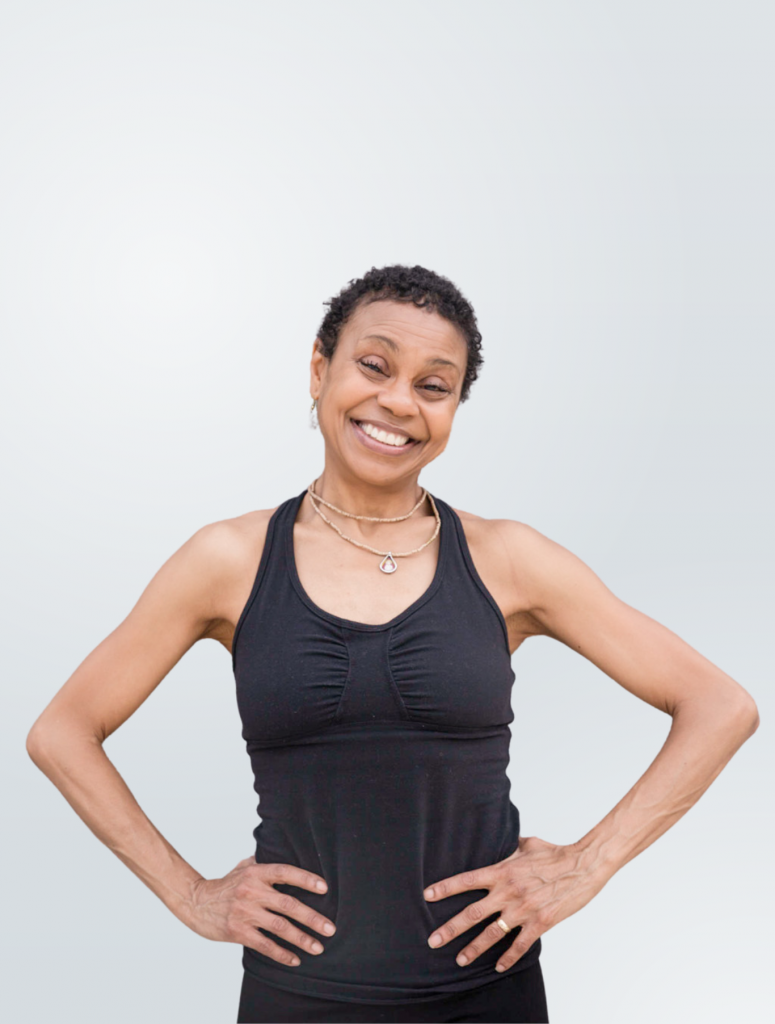 She studies regularly at the Iyengar Institute, and tries to combine the movement of a vinyasa class with the precision of Iyengar Yoga, while injecting the spiritual teachings of Bhakti Yoga into her classes. Julie Pasqual is a 500 Hour Registered Yoga Teacher. She completed her 200 hour training with Jillian Pransky and Carrie Parker's Bright Spirit Yoga Teacher Training. Her 300 hour training was completed at Yogamaya under Stacey Brass Russell and Bryn Chrisman, after spending her entire life as a dancer. It is at Yogamaya that her passion for alignment, intelligent sequencing, and the path of Bhakti were awakened. She studies regularly at the Iyengar Institute, and tries to combine the movement of a vinyasa class with the precision of Iyengar Yoga, while injecting the spiritual teachings of Bhakti Yoga into her classes. She is passionate about yoga philosophy, studying the ancient texts with the teachers from NYC's Bhakti Center, as well as regular trips to India to visit holy sites, and study the teachings at their source. She is an initiated student of HH Dhanudhara Swami in the Gaudiya Vaisnav lineage of Bhakti Yoga, and relishes sharing these teachings with her students.
Lucianna's passion to teach and drive for education always keeps her feeling inspired. She enjoys learning from tradition, yet also understands the need to question it. You are welcome to be yourself in her classes. She enjoys guiding discussions and holding space to allow everyone to show up exactly how they are. Lucianna strives to create an open-minded and open-hearted environment so that all students feel encouraged to ask questions and share their experiences and knowledge. Lucianna is most known for her Yin Yoga classes, but she loves teaching all types of Yoga. You will find her style unique, illuminating and meditative no matter what practice she is guiding. Lucianna has had the privilege to teach at Yoga studios, Martial Arts Centers, Gyms and Corporate Offices in northern NJ and Manhattan, NY. After moving from Newark, NJ to Austin, TX she has had opportunities teaching in West Lake Hills and the surrounding areas of Austin. She has over 700 hours in certifications and is E-RYT and YACEP Certified with the Yoga Alliance.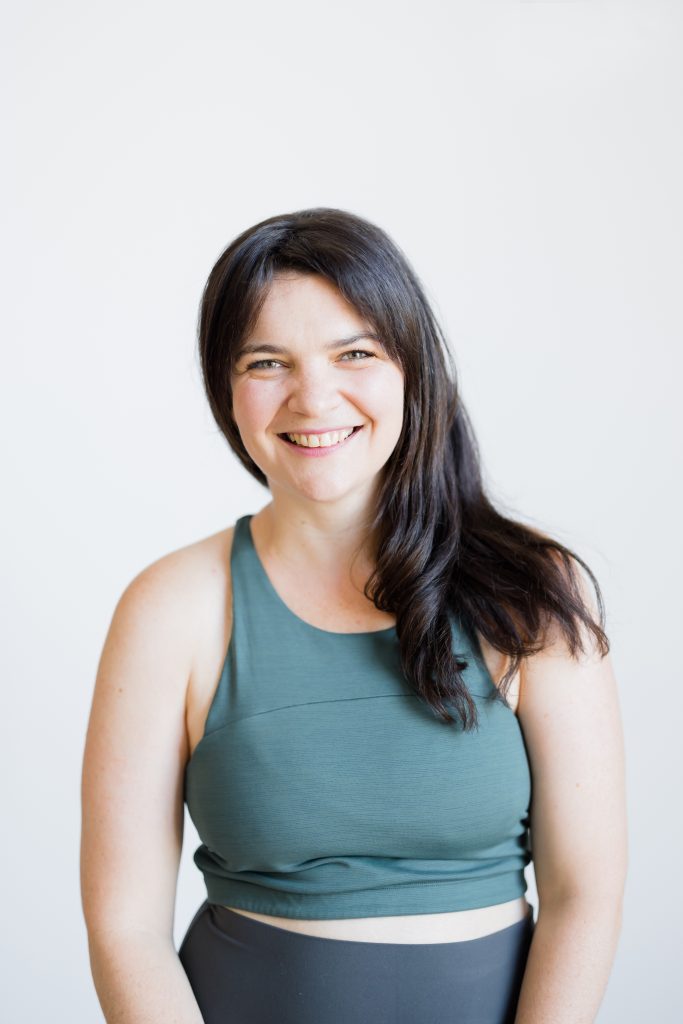 Melie's yoga practice began with her transatlantic move from Paris to New York in 2008. She quickly discovered how much of a life line yoga in all it's forms was. From her late teens to her twenties, through pregnancy and parenthood, her commitment and deep love for the work kept growing and inevitably a need to share her passion with others lead her to embark on the yoga teaching train. She's been teaching full time since 2017. Her classes are carefully sequenced with a particular attention on alignment. She aims to offer her students room to be playful, expand their awareness and explore their own yogic path through breath and movement. Melie completed her 200 and 300hr YTT under the skillful eyes of lead teachers Patrick Franco and Anna Greenberg at the Hudson Yoga Project. She earned her 85hr Prenatal Yoga certification from the Prenatal Yoga Center in NYC. She lives with her husband and two daughters in Jersey City, NJ.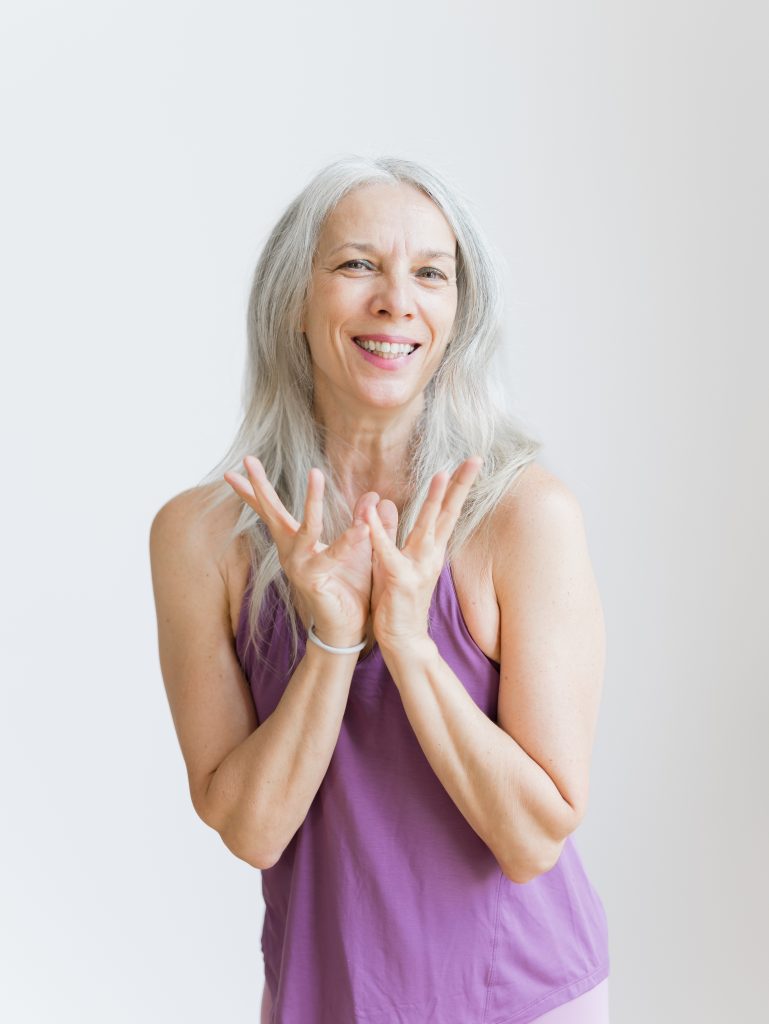 Keely Garfield's broad experience in wellness and the arts has provided her with exceptional insight into the ways health and vitality are deeply rooted in the awareness of our mind and body. Her immersive knowledge of dance, somatic practices, yoga, yoga therapeutics, meditation, pranayama, essential oil therapy, Reiki, contemplative care, and meditation continues to shape Keely's path of service in many areas. Keely is a certified E-RYT 800 yoga teacher with over a thousand hours of additional yoga training, and a highly-regarded YTT instructor. She is a senior Urban Zen Integrative Therapist (UZIT), as well as a clinical coordinator, and faculty for the program. Keely is a Reiki Master leading trainings for Yoga Journal among others, teaches trauma informed yoga, vinyasa and restorative yoga classes, and offers "Sitting with Dying" workshops for Visiting Nurse Service (VNS) hospice volunteers. She has developed innovative wellness initiatives working with dancers, healthcare providers, and people dealing with chronic or acute illness or injury, and others wanting to cultivate yoga for self-care, stress relief, and building resilience. Additionally, Keely is an acclaimed choreographer, dancer, and educator, and artistic director of her company, "Keely Garfield Dance." She is an ordained Buddhist chaplain, and currently works as a hospital chaplain in palliative care and trauma. Keely centers a spirit of philosophical inquiry and compassionate concern at the heart of all her endeavor.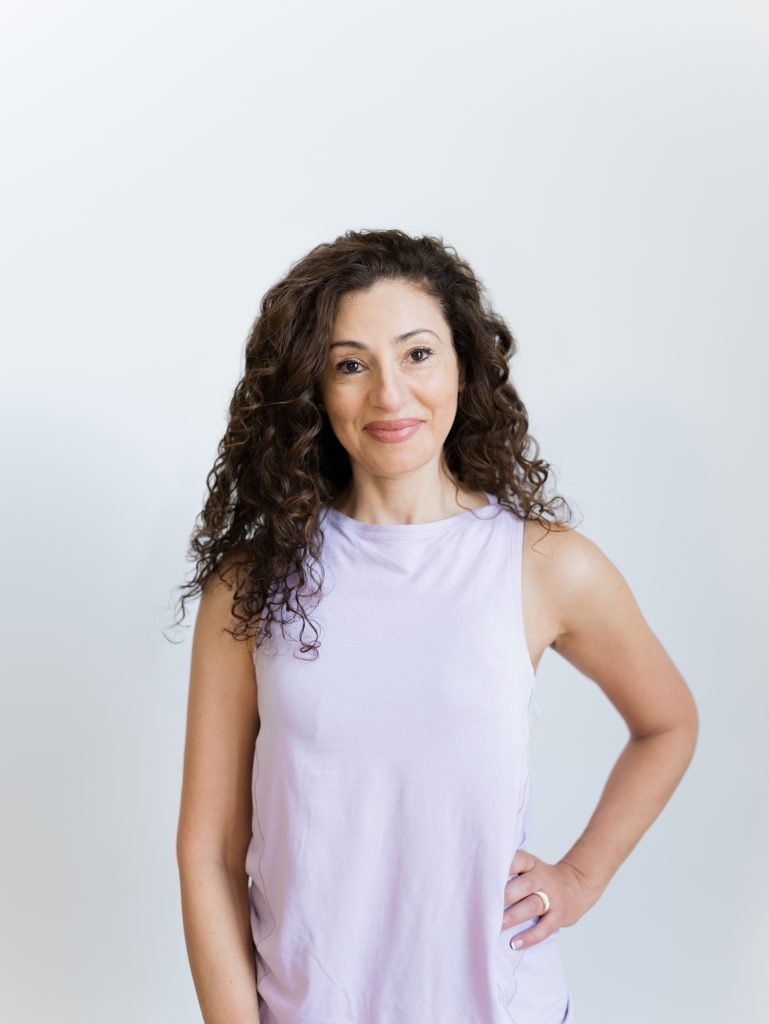 Rajaa is a seasoned wellness educator across several disciplines with a special focus on Mindfulness. She is certified in three professional mindfulness programs from University of Toronto and University of California, Berkeley. She is a Qualified MB-EAT Instructor (Mindfulness-Based Eating Awareness Training) and completed MBSR Certificate Training Program (Mindfulness-Based Stress Reduction), as well as 10-day Vipassana silent retreat course.
Rajaa has held a personal practice in mindfulness for 16 years and has attended 25 long-term courses and retreats in academic and traditional settings with over 10,000 hours of mindfulness meditation practice.
In addition to her focus on Mindfulness, Rajaa is registered as a E-RYT 500 yoga teacher, YACEP, FRC® Functional Range Conditioning Mobility Specialist and Bone Fit™ Trained - Osteoporosis Canada - all of which she incorporates in her yoga classes to ensure her students get a comprehensive and safe practice.
Rajaa's mindfulness and yoga journey started in 2007, and she has been delivering mindfulness courses, wellness programs, trainings, workshops and retreats for organizations and individuals using research-based studies, tools & techniques as well as engaging learning methods, all drawn from neuroscience, mental health and emotional intelligence recourse to create sustainable behavioral change.
Rajaa holds a Bachelor of Science degree in Architecture, is a certified Project Management Professional (PMP) and a LEED Green Associate. Her study of architecture led her to draw parallels between architectural elements found within anatomy. She practiced for 15 years before dedicating her full time to teaching mindfulness and yoga.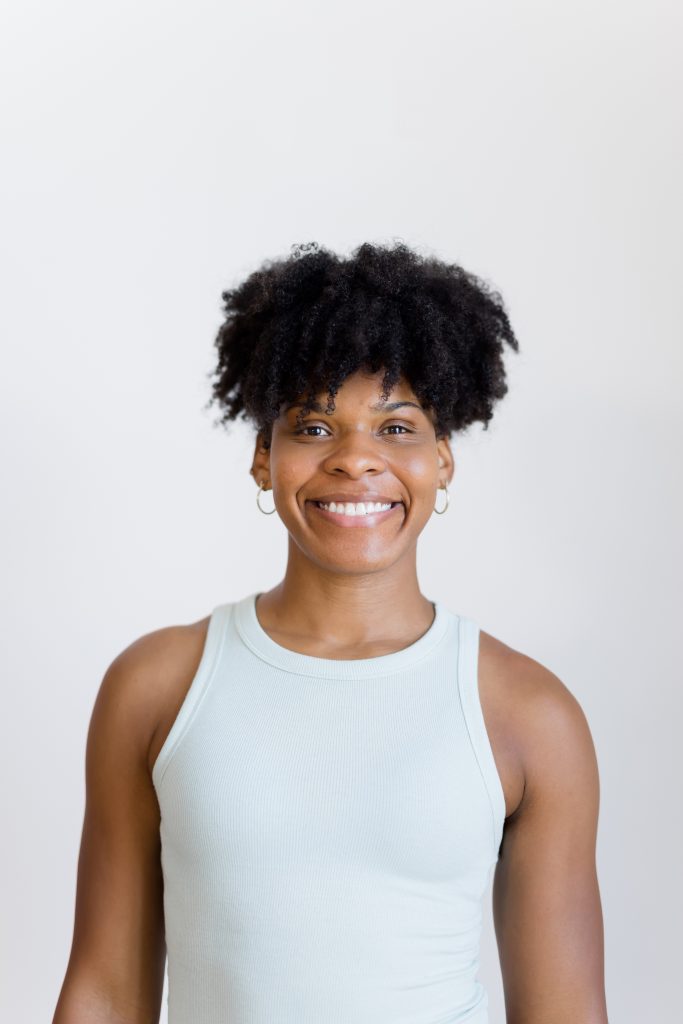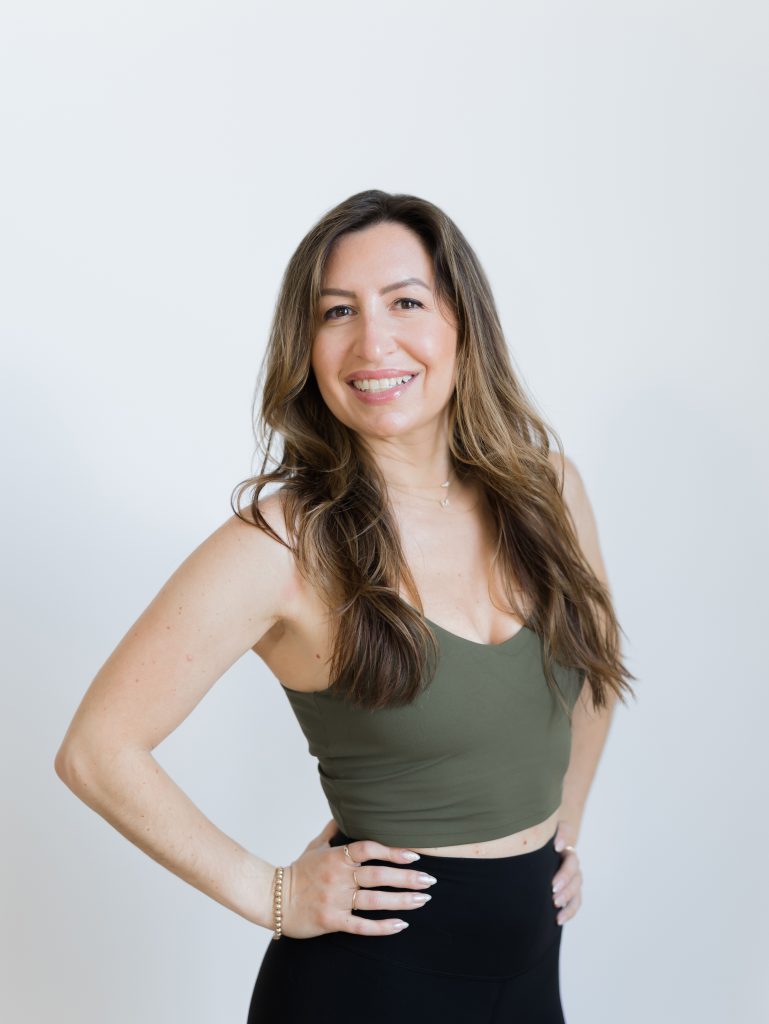 Morgan received her 200hr RYT certification in 2014 from highly esteemed Kripalu teachers and then continued her learning in 2017 by completing her 300hr RYT certification with teachers from Yogamaya and the Iyengar Institute in NYC. Morgan also completed her Yin Level 1 & 2 training with Corina Benner and has taught her own Yin trainings to aspiring yoga teachers. She views yoga as a vehicle to get back to yourself — through movement and breath-work, we learn how to live a more authentically happy & content life and meet all situations with confidence. When not teaching or practicing yoga, Morgan can be found copywriting & editing, walking around town with her dog Bowie or taking a HIIT workout and wishing they finished with a long savasana.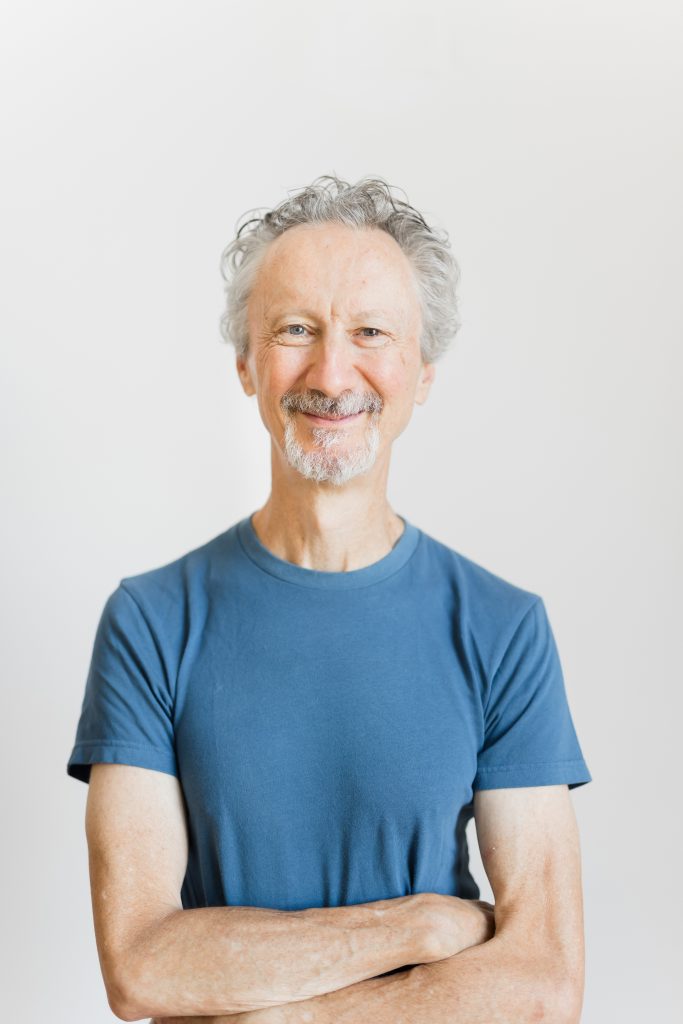 Joe Miller is a New York City-based yoga and movement teacher who teaches anatomy and movement science around the U.S. and internationally for 20 years. He completed his initial yoga teacher training at OM Yoga Center in New York in 2000, then went on to earn a masters degree in applied physiology at Columbia University. He has written about yoga, anatomy and physiology for various print and online publications.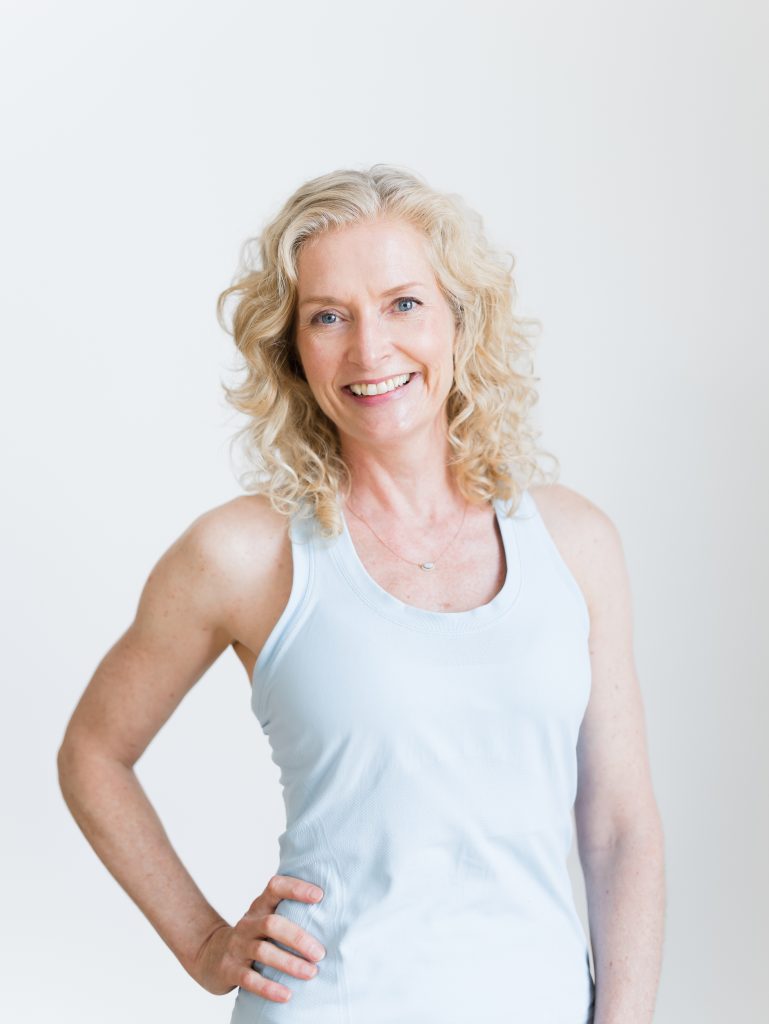 Joanne is a certified reflexologist and reiki practitioner. Alongside reiki and reflexology, Joanne also became a certified 200 hour yoga instructor in 2002. She went on to complete trainings in prenatal, restorative, therapeutic yoga, Urban Zen and anatomy for yoga teachers. She teaches yoga at corporations around Manhattan, ranging from Fortune 500 companies to small startups and has an established list of private clientele (her eldest client is 96!) Depending upon her clients' needs, her teaching style ranges from flowing yet focused vinyasa classes, to chair yoga, to restorative yoga and breath work. She has a soft spot for beginners, who often tell her they're "too inflexible for yoga", yet often experience profound changes after only a few sessions. She has taught and mentored in well-known teacher trainings and leads yoga retreats around the world. The yoga practice has taught her that being flexible is often more a state of mind than a physical state of being, and that everyone, no matter their age or physicality, can benefit from yoga.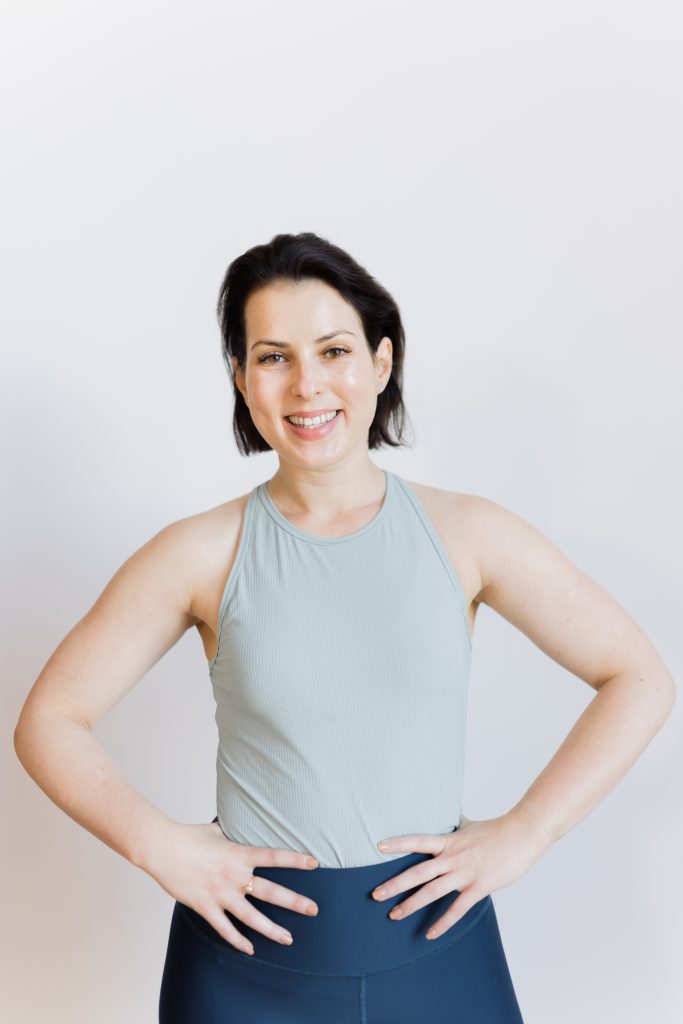 While embracing New York City's fast-paced yoga culture, Jordan Ashley recognized a need for a more service-based practice; a need for experiences which give perspective to the self through selflessness. Feeling extremely blessed to not only be given the opportunity for education but to have a voice in society, she felt it was imperative to raise both awareness and funds for girls all over the planet who are denied such essential human rights. Drawing on her experience of travel and being a full-time yoga teacher, she created Souljourn Yoga Foundation as an avenue for the practitioner who wants more than just "down dog" and to expand the need for equal education across the globe. Souljourn Yoga Foundation, a US 501(c)3 non-profit that raises awareness and funds for young women's education and empowerment by using yoga as a platform for social activism. Featured in Forbes, Yoga Journal, the Los Angeles Times, New Balance, Marie Claire UK, Jordan Ashley is an activist, writer, yoga teacher, Tedx speaker, and PhD candidate.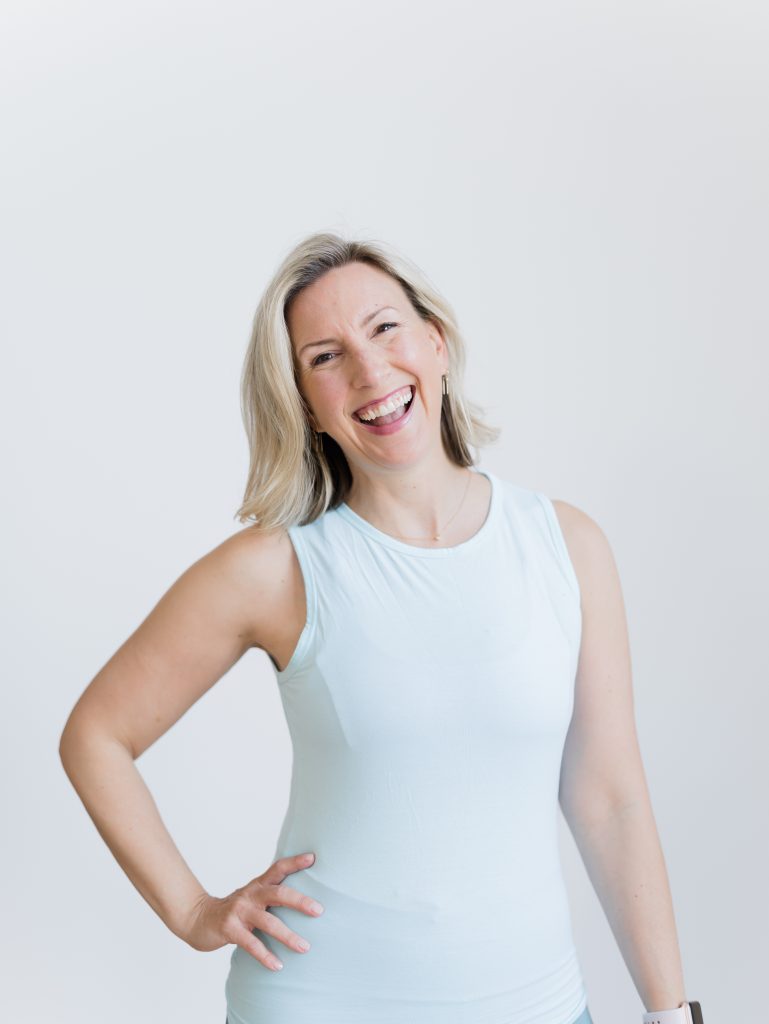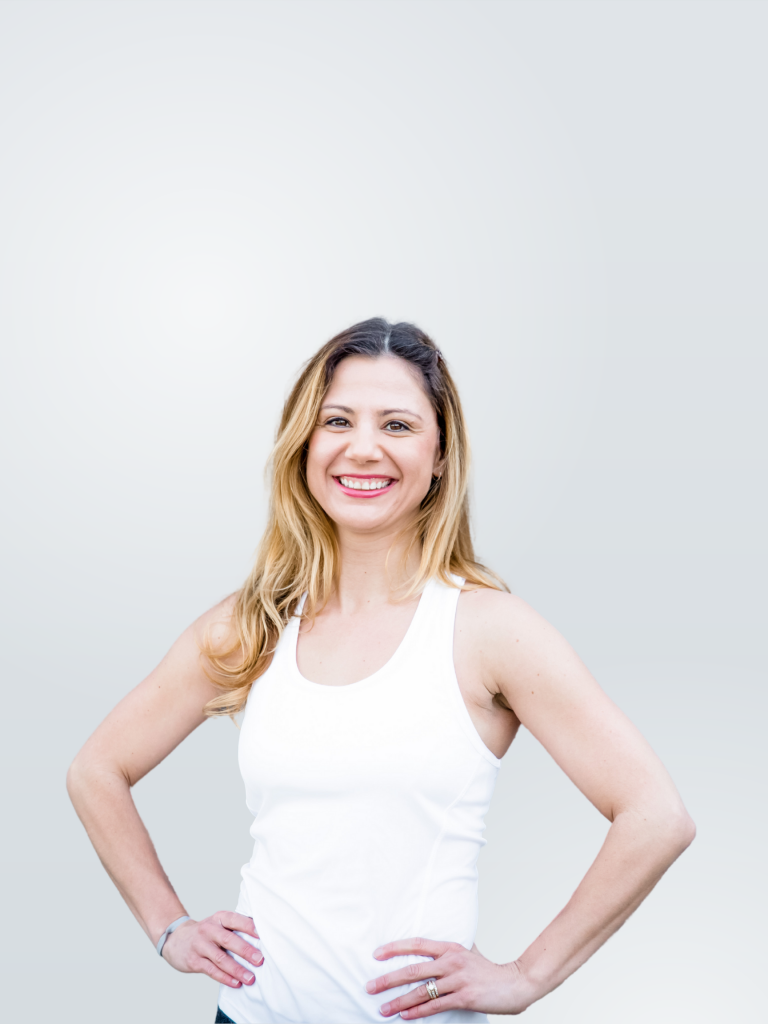 Melissa's yoga journey began a decade ago after moving to the United States from South Africa. Over those years she has deepened her practice in many areas, drawing experience from studios and gurus on both coasts, from California to New York before settling into the beautiful countryside town of Lambertville, New Jersey. Melissa has trained with some of the most recognized studios in the New York City area. Laughing Lotus NYC (200hr Vinyasa teacher training – 2017; Restorative yoga certification – 2018 and Chakra teacher training - 2019) and Hudson Yoga Project (apprenticeship with co-founder Patrick Franco – 2017; Prenatal certification, Chakra and Anatomy workshops – 2019). Melissa has years of experience teaching across multiple disciplines. (Vinyasa, Hatha, Chakras, Restorative and Meditation) She has taught at multiple studios including ZenSpace, HYP and Asana Soul Practice. In addition to leading classes she has also served as a mentor over the past several years, delivering teacher trainings with Asana Soul Practice. In Melissa's words: "Yoga has become a lifestyle for me, and I cannot imagine life without it! I am hoping to share my passion for yoga, connecting and inspiring others as I have been inspired over the years. I aspire to help others become more knowledgeable by sharing what I know, leaving one feeling grounded, renewed and well balanced. My classes aim to be uplifting, heart opening and focus on finding a deeper connection with body, mind and breath. I am very drawn to the chakras. They fascinate me and this is something that has become a greater focus overall"
Become part of the team
As an international leader in online yoga teacher training, our mission of being able to access a world of yoga virtually has completely changed the landscape of teacher trainings and set the standard for online yoga certification courses. Our teachers sit at the forefront of all we do, providing students with a vast sea of knowledge in almost every realm of yoga.