YogaRenew Teacher Collective
An online mentorship community for yoga teachers
The YogaRenew Teacher Collective is like a yoga teacher party online! This membership community brings together yoga teachers for collaboration, coaching, and continuing education so you'll have all the support you need– both as a yoga teacher + business owner.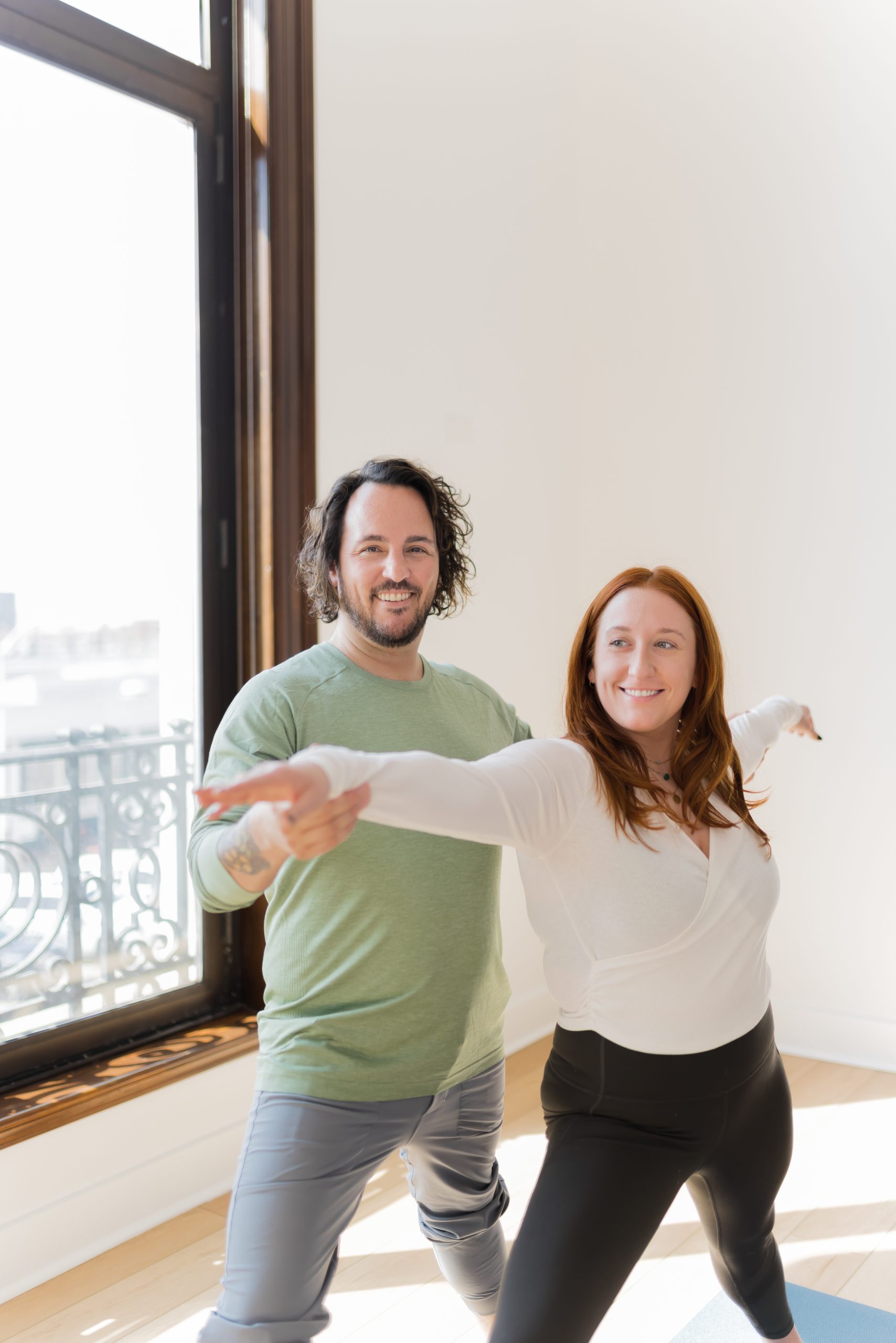 Before we tell you more about the YRTC,
let's talk about who this is for…
You're a yoga teacher who wants to ensure that your classes help your students create a lasting relationship with yoga. You're a life-long learner who knows that being a great yoga teacher doesn't stop with YTT. You're an entrepreneur who's looking to build a sustainable business doing what you love– sharing the practice of yoga.
Whether you're…
A recent yoga teacher training grad who's fresh out of YTT and thinking, "how the heck to do I start doing this yoga teaching thing?
A teacher with some experience who's wondering how to build up your student base and refine your teaching so you can launch into the next phase of your journey.
A seasoned teacher who is ready to expand your offerings so you can serve your students in a more impactful way and grow your income while doing so.
You're in the right place and you're about to learn how being a member of the YogaRenew Teacher Collective will help you truly achieve your goals as a yoga teacher while also encouraging other teachers to do the same.
Become a member now!
By joining the YogaRenew Teacher Collective, you'll get exclusive access to a members-only hub where you can ask questions, get feedback, and share stories with other yoga teachers who not only empower you, but who value your experience + voice as well! You'll also...
Find support
Be coached by Yoga Director's Patrick Franco, Kate Lombardo, + YogaRenew's expert senior teachers who will not only be your mentors, but your biggest cheerleaders as well.
Get inspired
Be inspired on an ongoing basis through Dharma Talks + meditations that help you infuse yoga into your daily life.
Gain confidence
By learning from guest experts + trainers on topics like marketing, accounting, retreat planning + more– all the things you need to grow your yoga business, but don't necessarily know how to do.
Gain efficiency
Save a ton of time each month by getting access to "done-for-you" sequences that you can use to teach your own classes.
See what members are saying...
"The teaching inside of the YRTC has been amazing, gradual, and deep at the same time which allow for building strength and capacity in poses."
"My favorite parts of the YRTC are the Q&A and Masterclasses… lots of great info here. I also appreciate the Hatha and Vinyasa videos as well because I always learn something new to bring to my students."
""The monthly Dharma Talks inside of the YRTC help to deepen my practice as well as improve the delivery to my own students.""
Here's the deal, for years we have valued coaching and mentorship within the yoga community both as students ourselves, and then eventually as mentors to others. But, access to programs like that usually cost thousands of dollars per month, making it very cost prohibitive for most yoga teachers.
We wanted to change that, and that's why we created the YRTC.
We're bringing all of the learning, growth, + support of expensive coaching programs to our members so they have access to the best information around, at a price that makes it actually possible to take advantage of. Serving other yoga teachers is our greatest passion and the YogaRenew Teacher Collective is a place for you to learn, connect, grow + lean into the support that we're here to provide for you.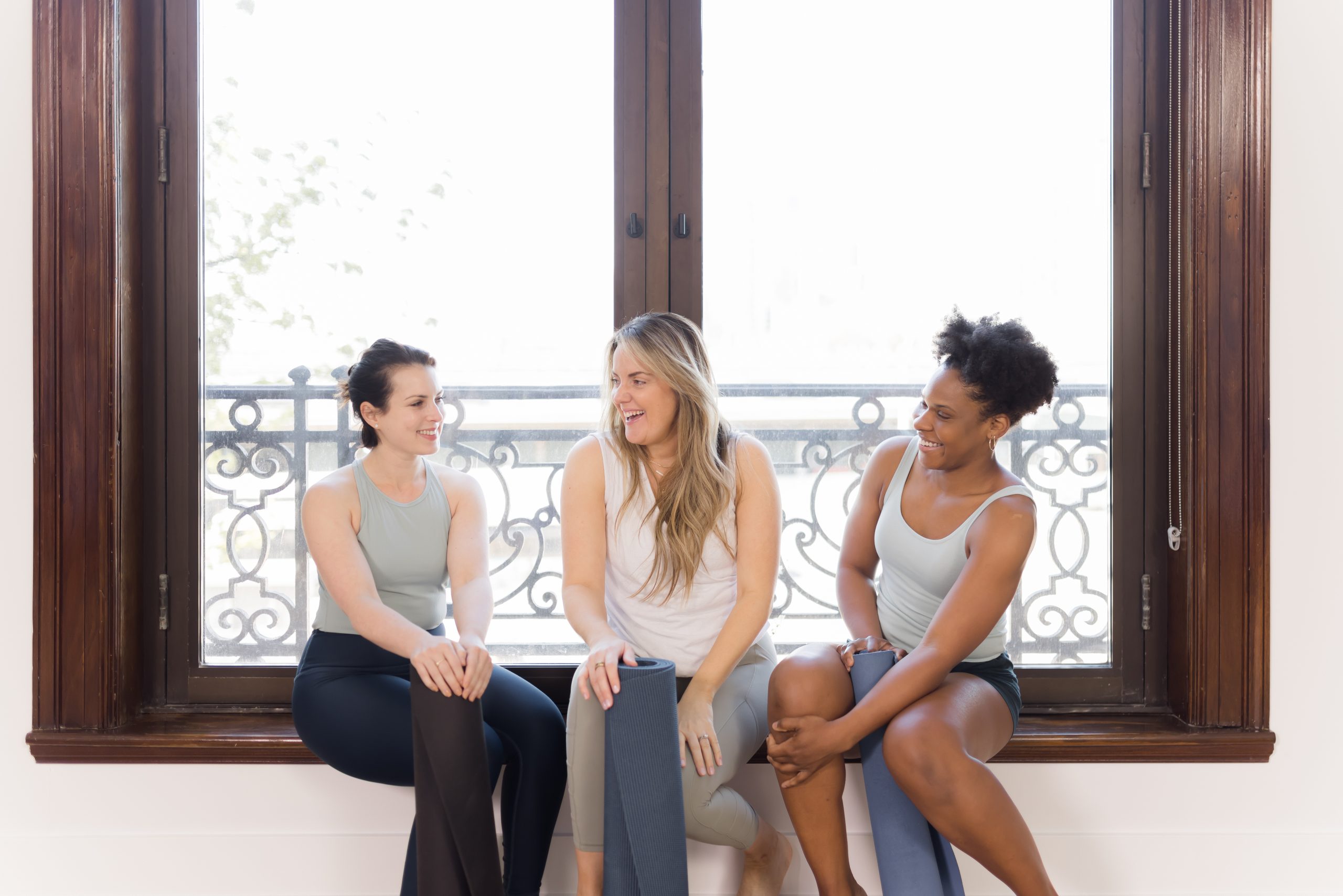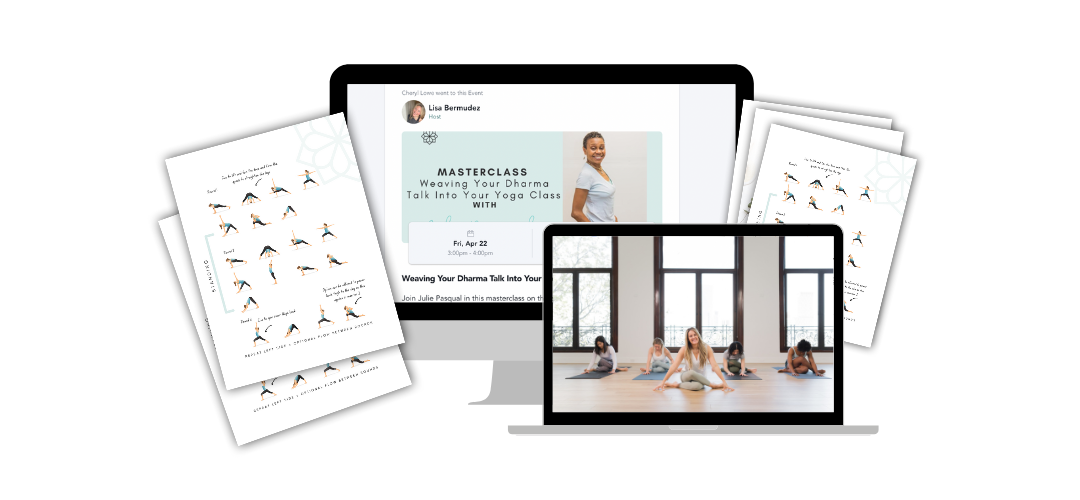 By becoming a member, here's what you'll get each month…
✔️ Monthly Masterclass
These live events will focus on a specific yoga-related topic that will help you grow and improve as a teacher. Some months the Masterclass will be presented by Patrick or Kate, and other months we'll invite in guest expert teachers to share their knowledge. From topics like The Yoga Teacher Success Start Kit to Tech Setup for Teaching Yoga Online, you'll learn tools you can immediately take action on to help you grow. Can't attend live? Not to worry, a replay video will be uploaded inside the membership site so you have a library of Masterclasses to watch over and over again.
✔️ Monthly Dharma Talk Inspiration Video
These pre-recorded mini-lectures will be presented by different YR teachers + guests and focus on topics related to yoga history, philosophy, and overall lifestyle. These are meant to give you inspiration for things you can use to benefit your own life or serve as a launching point for you explore topics to share with your students.
✔️ Two Done-for-You Yoga Class Sequences
One in each of our signature styles: Hatha & Vinyasa! Each full-length class will be pre-recorded and added to the Class Video Library so you can practice it at home. Plus, you'll get the full class notes with the complete sequence, teaching focus, and tips on cues, transitions, etc. to pay attention to. These can be used to help inspire you to create you own class using some of the same principles, or you can literally teach the exact class if that feels best for you.
✔️ One Done-for-You Specialty Class Sequence
Each month we'll also provide a video + sequence of another specialty yoga class. Think yin yoga, prenatal yoga, restorative yoga, etc. We're always listening to our members to see what classes they can benefit from and seeking out experts to teach them.
✔️ Monthly Live Q&A
Throughout the month, you'll be able to submit any questions you have about yoga/yoga teaching in general. Something happen at a studio you want advice on? Submit it! Have a question on teaching Triangle Pose? Send our way! Then, at the end of the month we'll go LIVE and answer as many of the questions submitted throughout the month as possible so you can learn from your peers + get our insights on a variety of topics. And of course… all Q&A replay videos will be posted in our Video Training library.
✔️ Monthly Meditation
You'll be able to tune-in and listen to a recorded audio meditation each month to help focus your mind and inspire your heart. Plus, we'll give you the transcript of the meditation so you have it to use for your own classes.
✔️ Access to the YRTC Membership Site
This site is like an online way to hang out at a yoga party! It's highly interactive and super fun! You'll have opportunities to share + receive resources, questions, and inspiration with other YRTC members and connect with like-minded yoga teachers who are committed to implementing everything they've learned in their trainings and sharing yoga with people around the world. Plus, you'll have access to an always-building library of past Masterclasses, Q&As, Inspiration Videos, + Classes so you can visit them over and over again.
✔️ Exclusive YogaRenew discounts + offers
YRTC members will get early insights into things we're working on developing at YogaRenew. You'll be able to help shape future courses and products we create by sharing your feedback and get access to special offers for the special insiders community.
Sign me up!
When you sign up to become a member of the YogaRenew Teacher Collective, you're making the decision to join the most supportive community of yoga teachers online. Literally, our members span the globe from the US to Australia to Asia and beyond.
By connecting with other teachers around the world you open your heart and mind to hearing new perspectives and create the opportunity for your voice to reach corners of the world you never dreamed were possible.
Plus, you get access to all of the monthly mentorship opportunities that would usually cost thousands of dollars– all at risk-free affordable price.
So, what's it cost to invest in your growth?
$39/month
With no minimum commitment! Yup… you can cancel at any time.
$39 a month? I'm In!
Frequently Asked Questions
What is the YogaRenew Teacher Collective?
The YogaRenew Teacher Collective is an online, subscription-based support platform for yoga teachers. You'll receive inspiration, advice, and support on teaching yoga classes, dharma talks, meditation, and so much more. It's also interactive and you'll be able to comment, post, ask questions, and partake in conversations with our instructors.
What's included in my subscription?
Your monthly subscription includes access to video trainings in: vinyasa yoga classes with outlines, hatha yoga classes with outlines, dharma talks, life Q&A sessions, masterclasses on various topics for yoga teachers, specialty classes, meditations, and so much more. Each month, new content is added into your video training topics and you'll always have access to our library of previous classes.
Do I need to be an experienced yoga teacher to join?
Not at all! The YogaRenew Teacher Collective is for new yoga teachers, experienced teachers, and everyone in between.
What style of yoga do you focus on?
Our yoga classes are mostly Hatha and Vinyasa, and each month we offer a Yin, Restorative, or specialty style class. The YogaRenew Teacher Collective also includes non-asana related content for teachers of all styles. We have meditations, dharma talks, Q&A sessions where you can ask anything about teaching yoga, business advice, and so much more!
Can I learn how to teach yoga from the YogaRenew Teacher Collective?
The YogaRenew Teacher Collective is geared towards teachers who are already certified and have graduated from a yoga teacher training. However, you will continue to build your skillset and learn new tips for yourself and your students.
Are there any live classes or live interaction with teachers?
Yes! We have monthly Q&A sessions with our teachers. They're live and interactive, but they're also always recorded and will be available for you to watch forever. We also have live master class trainings, which are also always recorded.
What's the difference between the YogaRenew Teacher Collective and the YogaRenew Facebook group?
The Facebook group is a way for students in YogaRenew trainings to connect with each other as they move through the trainings. Although you may see us chime in here and there on Facebook, we try to stay out of the way and let our students sort things out.
The YogaRenew Teacher Collective grants you access to direct interaction with our teachers and also gives you the chance to interact with other teachers who are focused on actively teaching yoga in their communities.
Are there any homework assignments or is there anything that I need to submit to keep my membership with the YogaRenew Teacher Collective?
Not at all. This isn't a training, course, or workshop. It's a platform to support you in your teaching and we recognize that the world of teaching yoga involves different types of schedules for each individual teacher.
I didn't complete a training with YogaRenew. Can I still join?
Yes! The YogaRenew Teacher Collective is for any yoga teacher looking for support in their teaching or for anyone who completed a training and wants more information on how to share the practice. The YogaRenew Teacher Collective is also a great platform for teachers who want to keep up with their own home practice with our yoga classes.
Is this geared towards yoga teachers who only teach online?
Although YogaRenew teacher training provides online-based trainings, we provide content and support for teachers who teach both online and in-person.
Can I use any of the time I spend on the YogaRenew Teacher Collective as Continuing Education Hours with The Yoga Alliance?
Yes! If you watch any of the videos inside of the YRTC you can count them as Non-Contact hours for CECs.