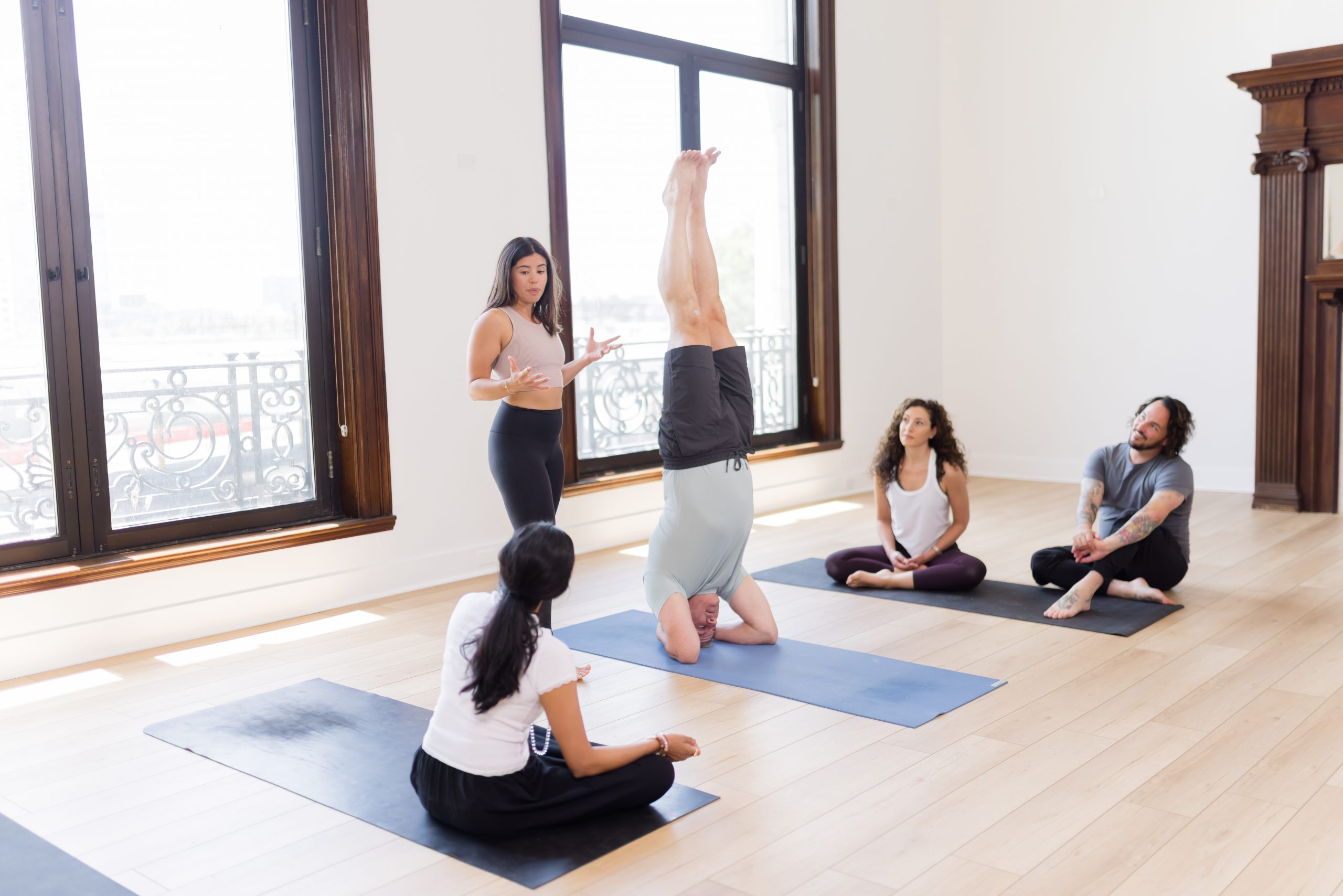 Oftentimes when I hear people say they want to become a yoga teacher, it is rarely because of the pay. Yet, countless people have made a transition into teaching yoga full-time…and people continue to do so — how come?
At this point in your life, you may be thinking about making the transition and becoming solely a yoga teacher full time. With the pandemic, inflation, rising healthcare costs, and other factors, you may be considering the risks and rewards in doing so. You want to know: How much do yoga teachers actually make?
Before I go any further, I do want to say that it is possible to make teaching yoga your full-time gig. However, you must actually believe that it is possible. It doesn't matter what I say, or what anyone else says.
You have to believe that you can and you will make this your full-time career.
I say this because you will most likely not create a livable salary (while staying sane) by only teaching weekly yoga classes. You will need opportunities and ideas that are outside of this construct and you may have to take some risks and/or try new things.
The base pay for teaching classes at a studio
The pay for weekly yoga classes varies depending on the studio you are teaching at (size, location, popularity, amount of classes, etc.) and your experience. However, in NYC, pay can generally range from $30-$80 per class. Based on my experience, you're looking at an average of $40 per class.
Womp womp.
This is not to discourage you whatsoever! In fact, you can use this information to create the life of your dreams and in a very sustainable manner — financially, energetically, and emotionally.
How to make more money as a yoga teacher
So now for the good stuff. Let's talk about how to actually make this work. Read through the five tips below so that you can leave the job you hate and live the life you've always wanted to.
Find what you want to focus on
Ask yourself some questions so you can narrow your focus about what you're looking for. Instead of just "yoga teacher," think about something with more purpose and specificity (after all, you want to live the life you REALLY WANT, right?)
Are you looking to work for yourself or are you looking to work for someone else (or another entity)?
What demographic are you interested in working with?
What is it about the yoga practice that you feel most inclined to share?
What is in true ALIGNMENT with YOU? (Yes, this requires some deep work but this is how you'll attract the opportunities which will lead to your version of your rockstar yoga teacher life.)
Diversify your yoga business
Consider other skills or interests that you'd like to offer for work such as content creation, SEO optimization, administrative work, event planning, studio operations/management, etc.
Think about what skills you currently possess and/or what you enjoy.
Assess how you can add value either to your own brand or to an outside brand by using those skills or interests.
*Fun Note: I started writing blogs for YogaRenew because I enjoy writing, but never had a professional opportunity to practice it. I also wanted to do something else within yoga education that didn't involve standing in front of a class.
Inform your professional circle
Let others know that you are interested in making a career change and/or if you're interested in taking on more work.
Word of mouth can attract potential clients, employers, and network connections.
By sharing that you're interested in making a career change, someone may present an opportunity to you that you hadn't thought of or someone may love an idea that you have.
Specialize in a specific area of yoga
Create a niche for yourself and participate in specialty trainings and certifications such as prenatal yoga, yin yoga, restorative yoga, anatomy, etc.
Having a specialty separates you from a sea of yoga instructors. You become a point person for specific topics for your students and other teachers.
You become an expert in something, which can lead to increased class numbers and opportunities to lead a training or workshop.
Expand your offerings
Look into coaching, mentorship or further resources specifically geared towards increasing your capabilities as a teacher and/or business person.
Coaching allows you to see where your strengths are and where you can grow.
You can connect with like-minded individuals interested in living their best life.
You can receive support in carving out your personal mission, which will inevitably create the opportunities necessary to achieve it.
Some people have already figured it out, so why not learn from them?
Don't limit yourself out of fear of not making enough money
All-in-all, if you're interested in becoming a full-time yoga professional, it IS possible. Knowing the financial reality of what a yoga instructor makes is vitally important so that you can start to get pumped about all the other  possibilities you have and haven't given enough thought.
Good news: You're in the right place, because so many employees here at YogaRenew have done EXACTLY what you are seeking to do. YogaRenew offers a specialized yoga business coaching program specifically designed to walk you through every step of the way!