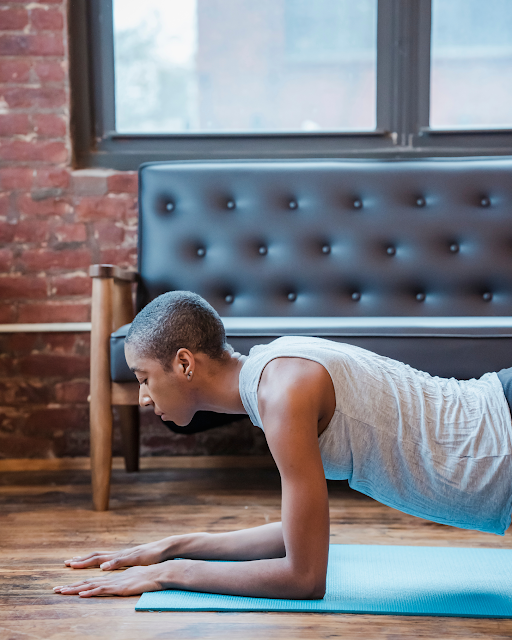 Prepare your body to practice Pincha Mayurasana
Forearm Stand is both an arm balance and an inversion. With the elbows bent at 90 degrees overhead (amongst other things), it takes a considerable amount of mobility + strength to be able to practice this pose safely and effectively. This workshop will equip you with the tools you need to increase your full body strength, mobility, flexibility and awareness so that you can start or refine your journey into forearm stand.
Is this the pose you've seen from a distance, but have never known how to set it up, practice, or use the props beneficially to help you find flight? Or maybe you are practicing but for some reason, something is just not clicking… Well then, this is the workshop for you!
Strength, Mobility, Flexibility, Alignment
This workshop is all about forearm stand, so there will be an entire module dedicated towards breaking down the pose, using props to support the pose, and another full length asana class building towards Pincha Mayurasana. In addition to this, you'll also find all of the elements below.
What you'll find inside the forearm stand course:
Three 20-40 minute bodyweight strength sessions
Three full-length asana classes building towards peak poses
Handstand, full wheel, king dancer, king pigeon + more
You get a lot with this workshop, but here are some elements you can expect to experience
Strength
Asana
Prop Usage + Set Up
Dissection of Forearm Stand
This course is for you if...
You want to practice forearm stand but you have no idea where to start.
You have the guts to take your forearms to the ground and kick your feet up, but for the life of you, you cannot figure out the proper form to actually hold it safely.
You have a forearm stand practice, but you are looking to refine so that you can hold the posture or do it confidently in the middle of the room.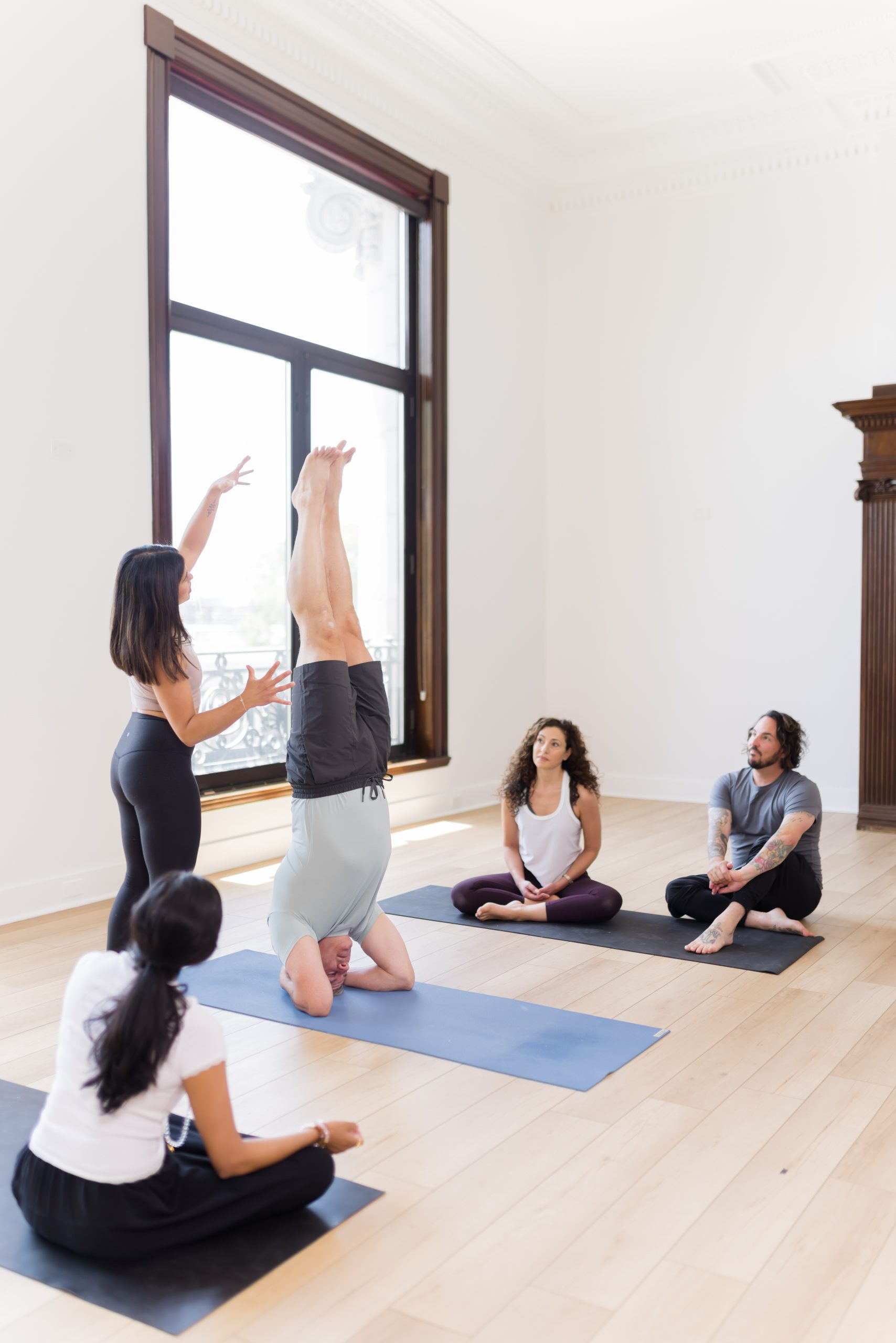 Course benefits
This workshop not only helps to enhance and refine your forearm stand practice, but it will also be of service to your yoga asana practice as a whole. This workshop is designed to elevate you, as the yoga asana practitioner, towards a deeper understanding of your body and what you are capable of. By providing a module specific to bodyweight strength training, you'll have the opportunity to work on your muscular capabilities in ways that you normally wouldn't in a yoga class. This will allow all persons, gym goers and non, to experience the perfect blend of strength training and yoga and to gain insight into how these modalities can support one another.
What you'll learn...
Strength Training
How to use strength training to support your asana practice
Asana Alignment
Asana alignment for poses which help to set up forearm stand
Safety Measures
How to practice, enter, and hold balance in forearm stand safely
Meet your instructor...
Melanie Rodriguez
Hi, I'm Melanie! I am a 500 hour certified advanced yoga instructor, an ACE Group Fitness certified instructor, and overall movement enthusiast. I believe that movement is one of the best ways to get in touch with and appreciate our own body…I also just think it's fun!
I've been playing with inversions and handstands for the past several years. I love nothing more than discovering new things leading to new places in my practice, figuring out how to put into words what I am experiencing, and then sharing that with others to help expand their practice.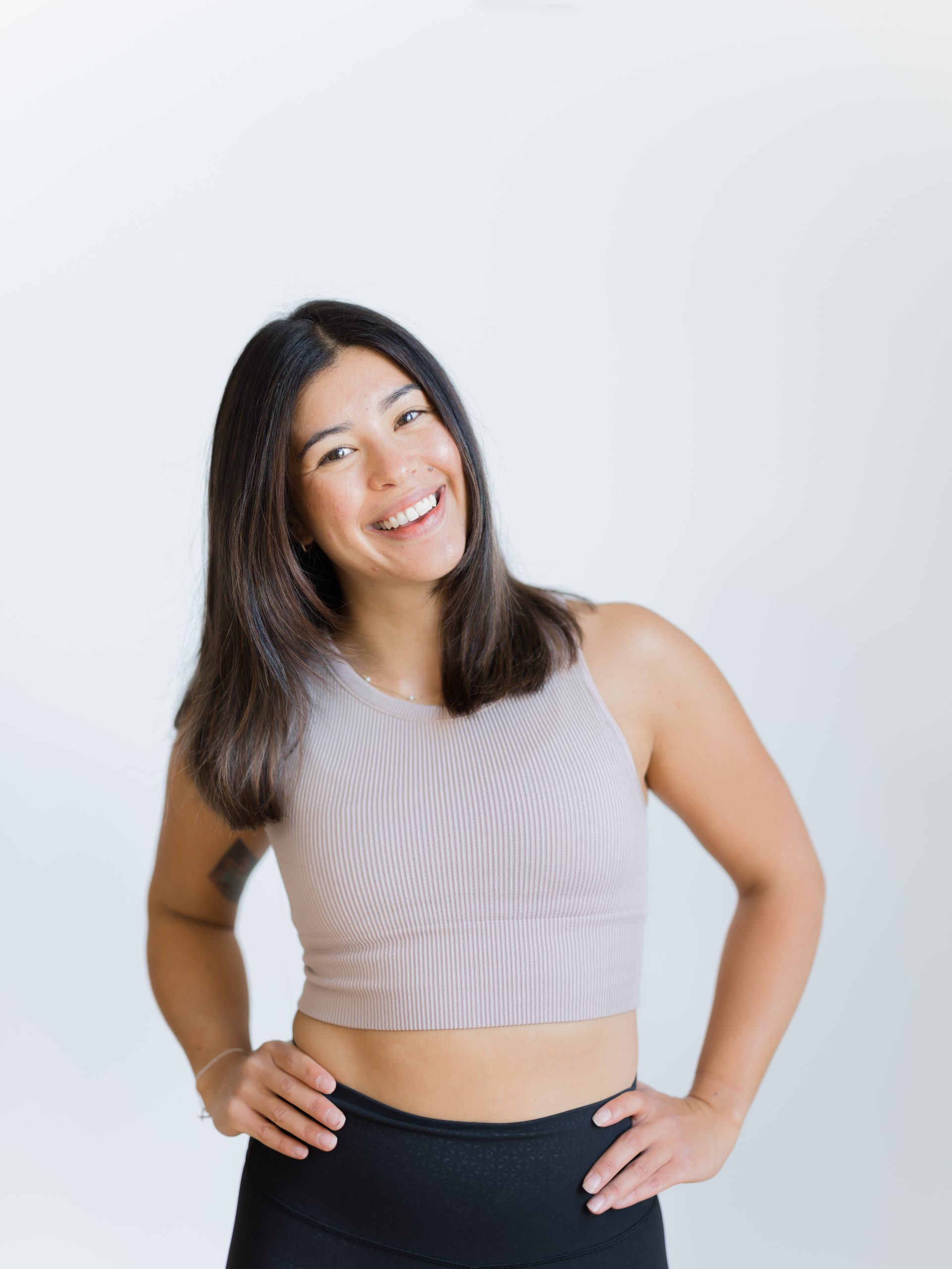 Ready to get started?
Eligible for 5 Hours of Continuing Education with Yoga Alliance
Access this course with YogaRenew Online. Gain unlimited access to all of YogaRenew's workshops with over 1,000 classes, series, and more. Cancel anytime.
Start Your 7-Day Trial Now
No commitment, cancel anytime
$9.99
/month
Start Free Trial
Coupon Expires Friday, September 29th
Save with a yearly subscription
$99
/year
Start Free Trial
Coupon Expires Friday, September 29th
Frequently Asked Questions
Can I take this course even if I have no background experience in inversions or forearm stands?
Yes! Mel starts with the basics and fundamentals, so you will learn everything necessary to start you safely & effectively.
Is this course good for beginners?
Absolutely! If you are simply looking to expand your horizon with different types of yoga classes and teachings, this is the workshop for you.
When does the course start and finish?
The course is completely online so you can start whenever you want, wherever you want!
How long do I have access to the course?
Since the course is available online, you will have access to it forever.
What if I am unhappy with the course?
We would never want you to be unhappy! If you haven't learned something new  – let us know and we will give you a full refund. You have a full 30 days to collect a refund with full access to the program.
Build your strength, refine your alignment, and increase your confidence.
This workshop was made to not only demystify forearm stand, but it was also created to meld together the modalities of strength training and yoga. While these are two different practices, they both require and cultivate a heightened sense of bodily awareness and physical capability. For those who already have an established strength training routine, this workshop will give you specific exercises to do so that while you're in the gym you can also be working on your asana. For those who are new to strength training, this will be a great introduction to building muscular strength and endurance to work towards and one day hold forearm stand. Your body is capable of SO MUCH, so why not unleash that?