Journey to Handstand Course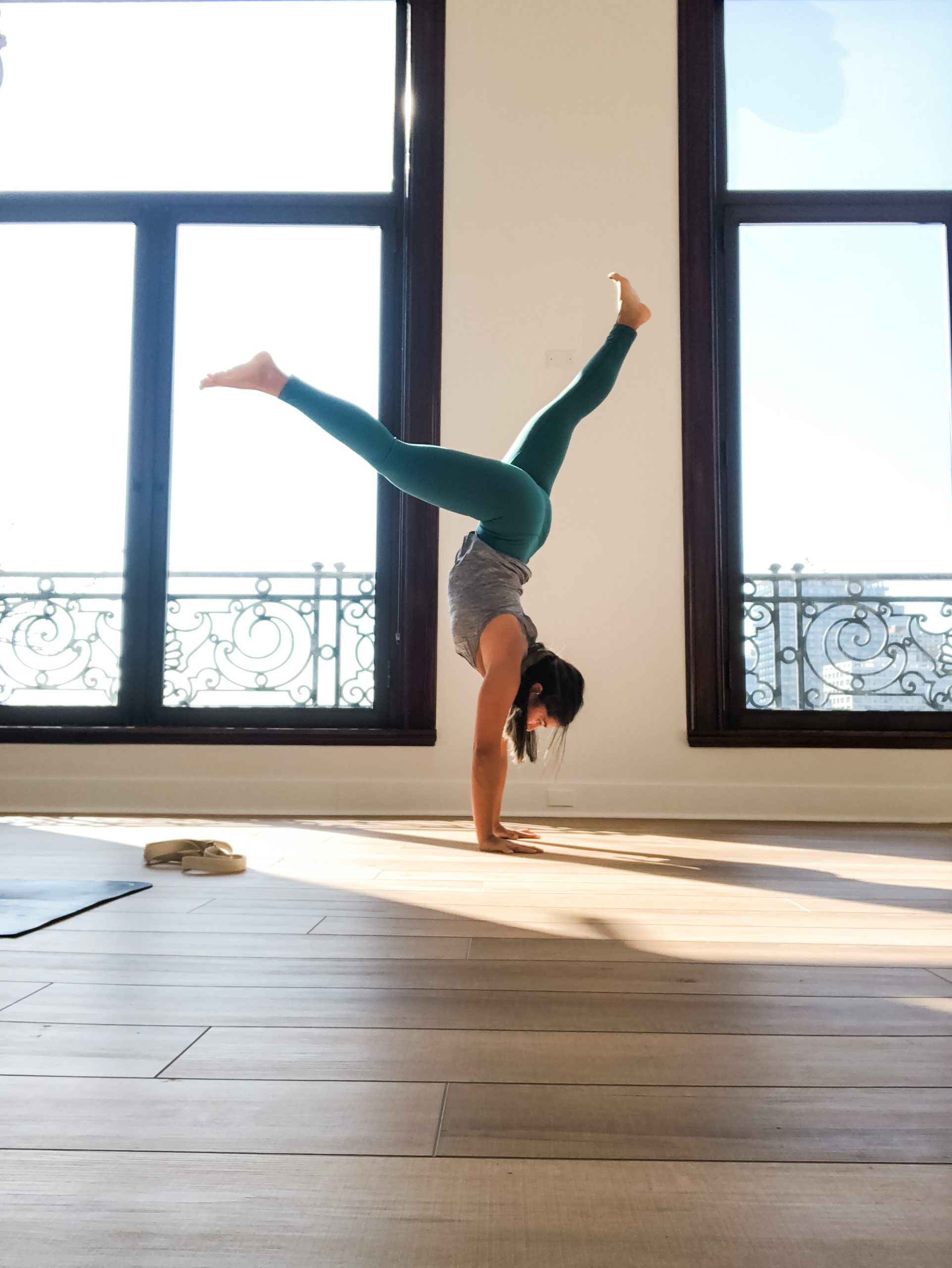 Learn how to do a handstand
Have you always wanted to master a handstand?! Whether you're just beginning or looking to refine your handstand, this is the class for you.
This course touches on a deeper level of learning to do a handstand. Inside this course, you'll explore:
Your mindset
Your mobility and strength
Your foundation
Most people believe doing a handstand is purely physical, but here you'll also receive a meditation component. Throughout your journey, you'll be given various assessment tools of where you currently stand and will take notes on your progression. You'll also have access to important anatomy information, Asana classes and drills, and finally… a full class towards handstand!
Enroll & Start Now
This course is meant to be followed in a step-wise fashion from the first to the last module. After you go through it once and practice along, you can skip around and review the parts that you feel you need the most.
Alignment
Prerequisites to Handstand. Here we'll talk about your mindset, your mobility and strength, and how to set up the hands to create a firm foundation.
Anatomy
Lessons on anatomy: One for the lower body and one for the upper body. The information is short + sweet, explaining the "whys" behind certain alignment points.
Asana
You'll receive multiple full Asana classes, towards peak poses which support and prepare the handstand practice as well as a full class building to handstand.
Meet your instructor...
Melanie Rodriguez
Hi, I'm Melanie! I am a 500 hour certified Advanced Yoga Instructor, an ACE Group Fitness certified Instructor, and overall movement enthusiast. I believe that movement is one of the best ways to get in touch with and appreciate our own body…I also just think it's fun!
I've been playing with inversions and handstands for the past several years. I love nothing more than discovering new things leading to new places in my practice, figuring out how to put into words what I am experiencing, and then sharing that with others to help expand their practice.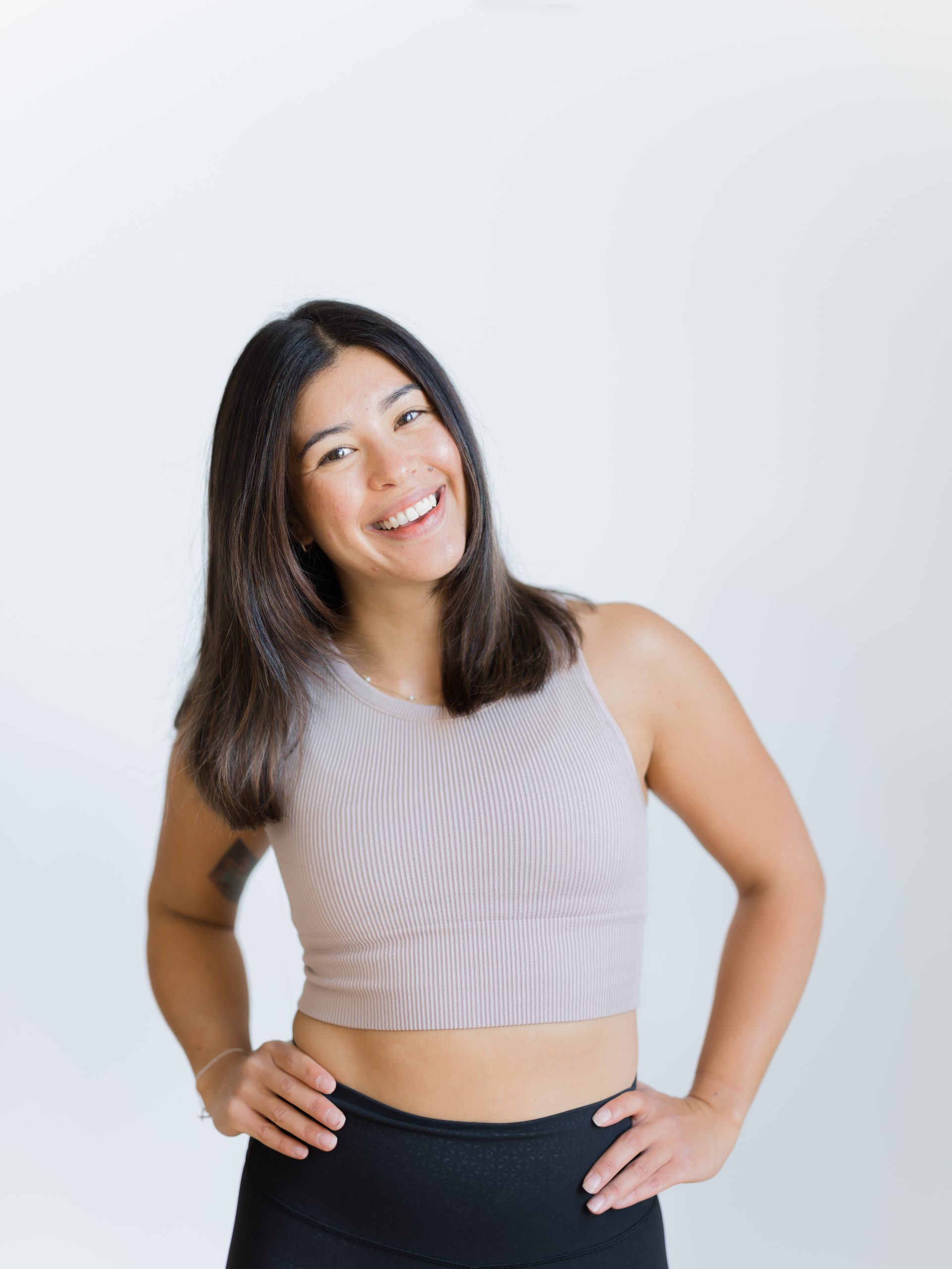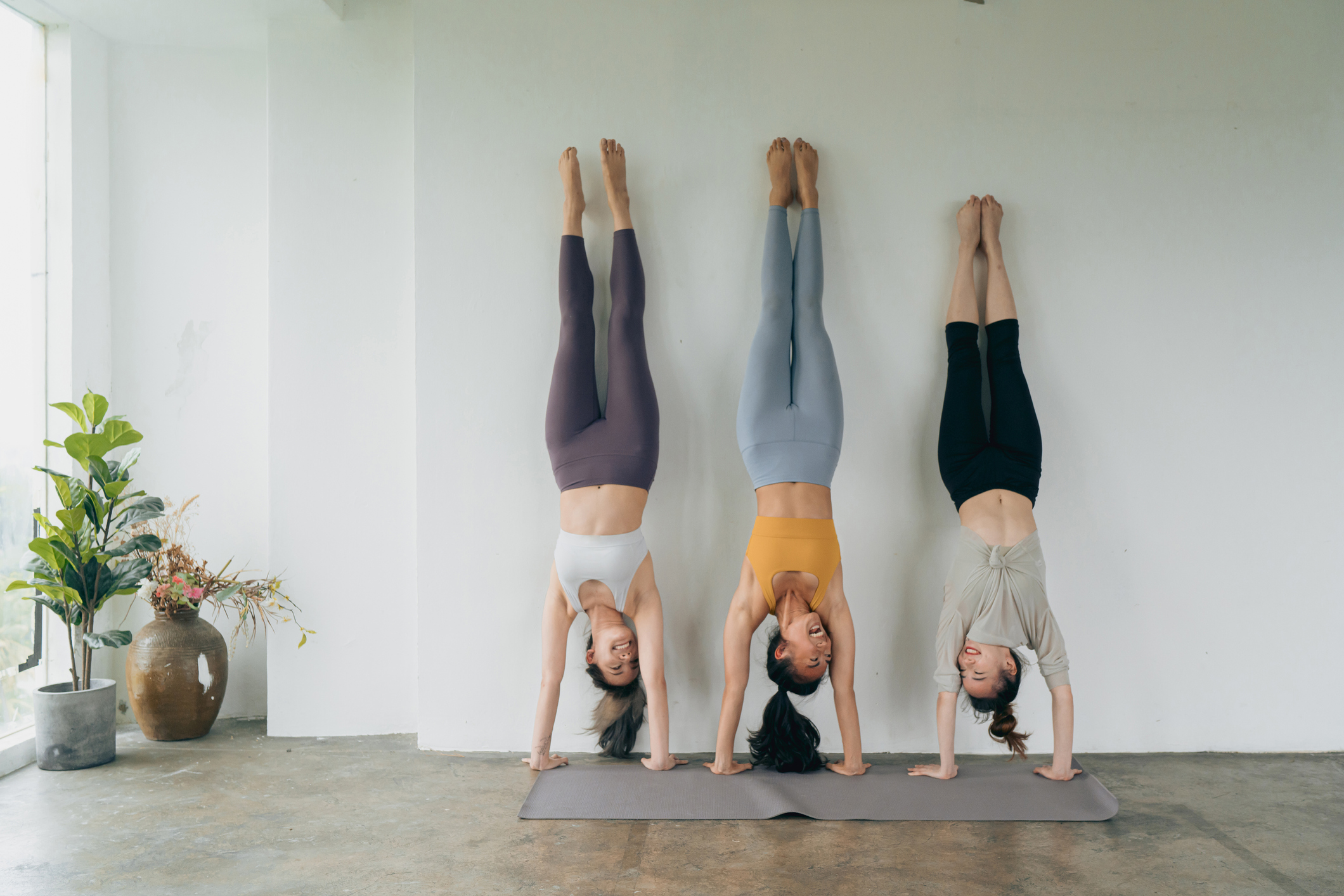 What's included:
Informational slides + a printable PDF with handstand Anatomy tips
Guided meditations to help you release limiting beliefs
Fun + instructional videos to help you build strength and mobility
A full 60 minute vinyasa flow to prepare you for handstand
Upon completion, you can register 6 CEUs with Yoga Alliance
Keep in mind…
Most of this workshop is very active. Ensure that you are taking care of yourself and honoring your body throughout this workshop. The practices and drills in this workshop are meant to be revisited. You may not feel comfortable going upside down and standing on your hands in the beginning and it may take more than one try but that is okay. Patience, compassion, and the willingness to try again are all important in your Journey to Handstand!
Ready to get started?
Eligible for 6 Hours of Continuing Education with Yoga Alliance
Access this course with YogaRenew Online. Gain unlimited access to all of YogaRenew's workshops with over 1,000 classes, series, and more. Cancel anytime.
Start Your 7-Day Trial Now!
No commitment, cancel anytime
$9.99
/month
Start Free Trial
Coupon Expires Friday, September 29th
Save with a yearly subscription
$99
/year
Start Free Trial
Coupon Expires Friday, September 29th
Frequently Asked Questions
Do I have to have experience in Yoga to do this workshop?
It is not mandatory, but I would suggest it. Bodily awareness and general self-awareness is important as we start to turn our bodies upside down. If you are brand new to Yoga and similar movement practices, you may consider starting with a class or workshop that can lead you through the foundations of the practice.
What if I have no upper body strength?
Your asana practice will naturally aide in increasing your upper body strength and your ability to support yourself on your hands. In addition to asana, you will be provided with strength exercises to support your body on your mat.
What if I have a fear of going upside down? Can I still do this workshop?
Yes. There is no better way to work through your fears than to go through them. Being aware of your fears, thoughts, and beliefs is the first step! Do remember to practice compassion with yourself.
I can already do a Handstand. How will this help me?
There will be so many ways in this workshop to refine your practice. You will still be learning about topics, drills, and information to support the practice. You may also have the opportunity to see the pose in a new way and take on a beginner's mindset.