Mudrās + Mindfulness
How we can incorporate Mudrās into our practice
Enroll in course
5 CEUs with Yoga Alliance

All of our workshops are Yoga Alliance® certified. This course will count for 5 CEUs through Yoga Alliance.
In this workshop, you'll uncover what mudrās are, how to incorporate them into a yoga practice and the significance behind putting meaning to words and symbols in the Sanskrit language.
You'll learn how many mudrās there are as well as how the elements tie into mudrās, with each finger representing an element.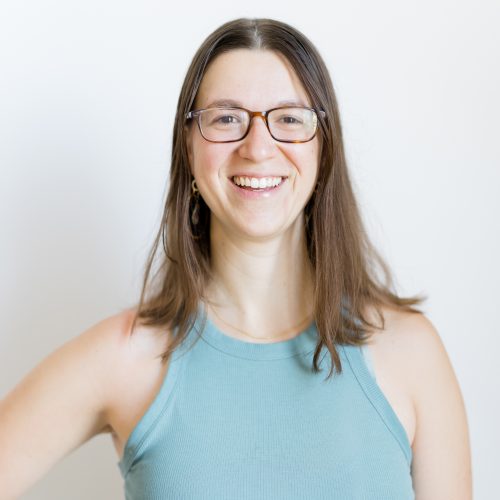 Lucianna Silvestri
Lucianna's passion to teach and drive for education always keeps her feeling inspired. She enjoys learning from tradition, yet also understands the need to question it. You are welcome to be yourself in her classes. She enjoys guiding discussions and holding space to allow everyone to show up exactly how they are. Lucianna strives to create an open-minded and open-hearted environment so that all students feel encouraged to ask questions and share their experiences and knowledge. Lucianna is most known for her Yin Yoga classes, but she loves teaching all types of Yoga. You will find her style unique, illuminating and meditative no matter what practice she is guiding. Lucianna has had the privilege to teach at Yoga studios, Martial Arts Centers, Gyms and Corporate Offices in northern NJ and Manhattan, NY. After moving from Newark, NJ to Austin, TX she has had opportunities teaching in West Lake Hills and the surrounding areas of Austin. She has over 700 hours in certifications and is E-RYT and YACEP Certified with the Yoga Alliance.
YogaRenew's Payment Plans: