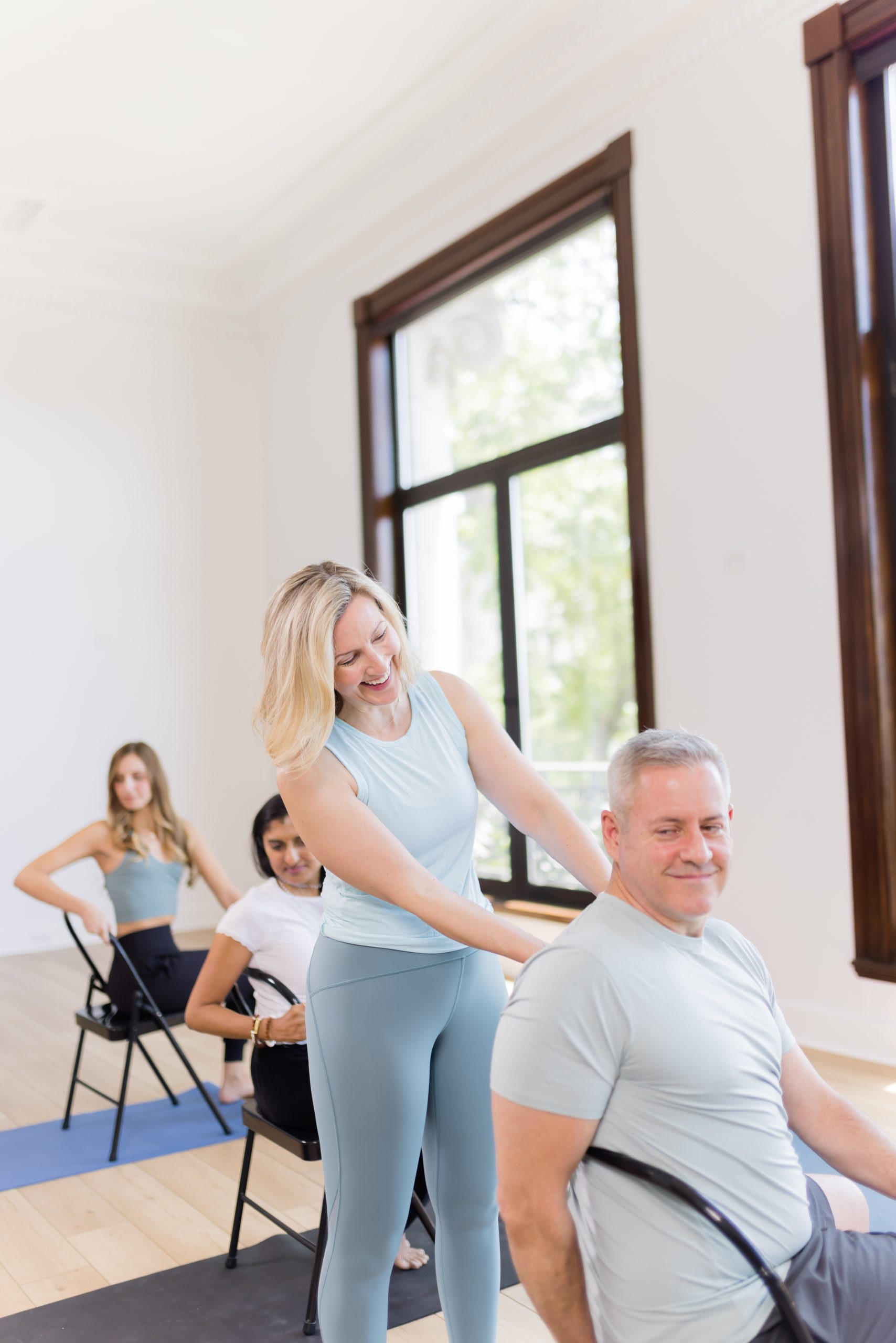 What is arthritis and how can this course help?
Arthritis is the inflammation or swelling of the joints — this can make it difficult to practice yoga. Our yoga asana + arthritis course teaches techniques to create safe and inclusive classes for all students, no matter their joint range of motion. It is very likely that at least one student in your class will have arthritis. If you have the tools to instruct yoga poses to those living with arthritis, you may be at an advantage to keeping your students practicing, no matter their age or range of joint motion.
This course will review anatomy as it relates to arthritis. It will also take a look at the effects of the disease on students' physical practice. The workshop will provide overarching principles, including:
✨ Language
✨ Props
✨ Anatomy
✨ Asana choices
Adapt + guide yoga asana practice for those living with arthritis
By integrating the principles in this workshop, you can guide your students to have a full practice — no longer relying on only providing only one option, like child's pose, (which is not for everyone). This is for you if you want to be able to support your students with diseases like Osteoarthritis (OA) or Rheumatoid Arthritis (RA), or if you yourself are working with one of these common conditions.
An overview of the course:
Seamlessly adapt a class in real time for a student/students with arthritis
Create a welcoming environment for all no matter their joint range of motion
Learn arthritis-specific asana options for common yoga poses
Feel certain in your ability to teach students with arthritis
Certain pose adaptations are difficult for those living with joint pain. In an assisted and specialized class, the use of props (like the chairs pictured here) can greatly help students adapt to a level they're comfortable with. While it isn't mandatory for yoga teachers to be certified in specialized areas, such as yoga for arthritis, these special qualifications help to build a more inclusive class. This particular course will also help retain your students, no matter their age.
Modules + Lesson Plan Outline:
Arthritis Overview (Anatomy + Physiology)
Physical Practice Considerations
Teaching Principles (Language, Props, Anatomy + Asana Choices)
Arthritic Joint Dos & Don'ts
Adapting Asana Practices
Meet your instructor...
Kelley McAuliffe Curran
Kelley is an E-YRT 200 yoga teacher, personal trainer, and certified in Yoga for Arthritis. She has been practicing yoga for over 25 years, and she also competed in marathons and triathlons. She earned her first yoga teacher training certification in 2015 and went on to complete trainings in restorative, chair, yoga for arthritis, and aqua yoga. Now she resides in the Hudson Valley, but still teaches classes, private clientele as well as corporate clients around the country. She lives with advanced osteoarthritis so she understands the challenges this disease. Her personal mission is to help everybody who wants to experience the benefits of yoga find what works for them.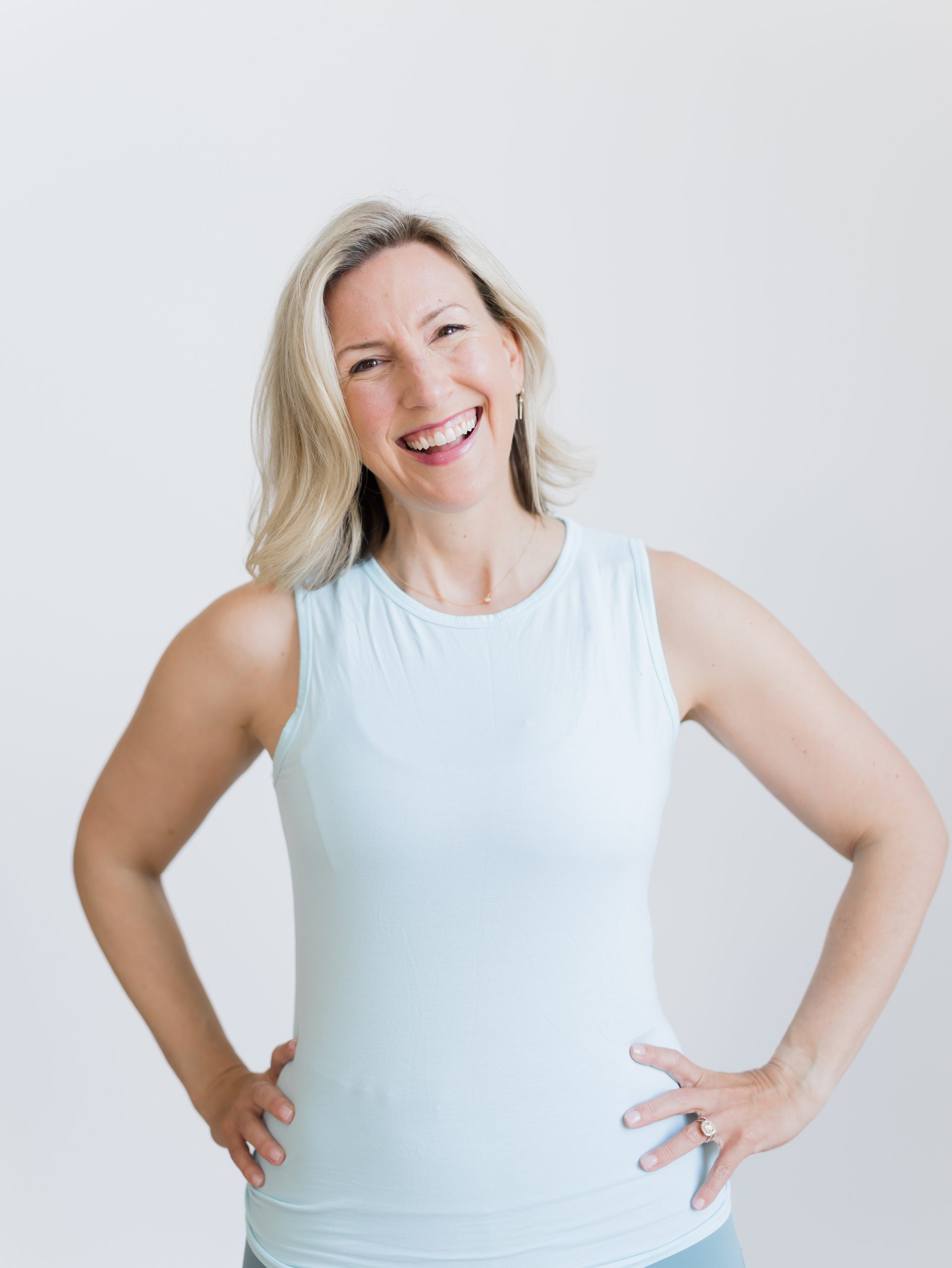 Frequently Asked Questions
Yes. This course is specifically designed for anyone to take from the comfort of their home, with the information necessary to lead safe + effective yoga practices.
While we are not medical professionals, we encourage you to operate at the safety level you see fit for you + your students. Always try to be aware of any restraints or flare-ups your students may experience ahead of time as to avoid risk of any injury within the class at any given time.
We recommend that you clearly state the class will be inclusive of anyone who may live with arthritis. It is under their discretion whether or not to disclose that information with you ahead of time. Also, this course will help you lead classes in general, with the added bonus of assisting those with arthritis; this certification will act as additional support to any other yoga teacher certifications you may have.