BECOME A CERTIFIED YOGA TEACHER TODAY
200 HR Online Yoga Teacher Training
Become a certified yoga teacher today!
Enroll in course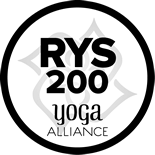 YogaRenew is a Registered Yoga School (RYS®) with Yoga Alliance. Due to COVID-19, in-person trainings have shifted online and graduates of this course are welcome to register in Yoga Alliance's directory as a RYT.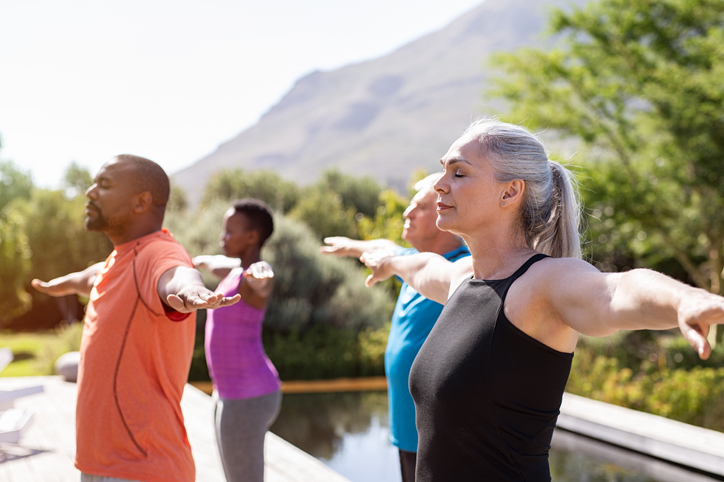 Our Curriculum
The YogaRenew 200-hour yoga teacher certification offers you the opportunity to deeply enrich your practice and understanding of yoga. This comprehensive YTT will give you a strong foundation for yoga philosophy and practice through detailed videos, readings, workbooks, handouts, and lectures.
As a student, you'll learn all the aspects of yoga teacher training and learn all the skills needed to become a knowledgeable Yoga Teacher.
You'll Learn
Yoga History & Philosophy: Understand the history of yoga including key ancient yoga texts; The Vedas, The Upanishads, and The Bhagavad Gita.
The Yoga Sutras of Patanjali: Learn the 8 limbs of yoga including the Niyamas and Yamas and how they relate to yoga ethics today.
Yoga Anatomy: Explore anatomy and physiology as well as their practical applications in yoga practice including the spine, muscles and nerves, skeletal and connective tissue, foot, knee, hips, breath and bandhas, shoulders and arms, and the psoas.
Understanding Different Styles Of Yoga: Explore the history and foundations of 8 different yoga styles including Ashtanga Yoga, Hatha Yoga, Hot Yoga, Kundalini Yoga, Iyengar Yoga, Restorative Yoga, Vinyasa Yoga, and Yin Yoga.
6 Principles of Yoga Alignment: Learn foundations for the feet, hands, spine, knees, shoulders, and core in yoga poses
Learn 5 Categories of Asanas: Learn sequencing and alignment foundations for standing asanas, forward bends, twists, backbends, and inversions.
5 Bandhas of Yoga: Explore the 5 Bandhas of Yoga and how they relate to alignment foundations in yoga.
Yoga Asanas: Understanding principles of yoga alignment, advanced study of over 50 yoga poses; including adjustments/modifications for each, things to look out for with students, and how to with videos displaying how to get in and out of each pose.
Teaching Cues: Learn how to say different concise and clear teaching cues for over 50 different poses.
Injuries & Modifications: Learn injury considerations for each pose and how to offer different modifications for your students.
Sanskrit: Understanding basic Sanskrit terms, Sanskrit pose names, and pronunciation for each asana.
Yoga Business & Marketing: Learn all the foundations for business and marketing for your yoga business, including finding teaching opportunities, outreach, social media, branding, and marketing.
Find Teaching Opportunities: Learn how to market yourself and find teaching opportunities including, your ideal target market, private clients, corporate yoga, workshops, gyms, and studios.
Yoga Sequencing: Learn how to prepare for your own classes; including creating inspiring class plans, structuring your yoga class safely, and sequencing foundations.
Inspiring Class Themes: Discover how to create inspiring class themes and how to weave them into your class sequences.
Hands On Adjustments: Understand the relationship between teacher and student in adjustments and explore how to safely offer yoga adjustments and their relationship to body mechanics.
Meditation: Explore how to teach 6 meditation techniques, meditation's history in yoga, the anatomy of meditation, and the benefits of meditation.
Pranayama: Learn ancient pranayama techniques. Explore how to guide others in different breathing exercises including; 3 Part Breath, Alternate Nostril Breathing, and Ujjayi Breath.
Chakra Yoga Therapy: Understand how Chakras work, their energetic associations, how they relate to yoga practice, and how to heal chakras through yoga practice.
Mudras: Discover common mudras, their benefits, and how they can complement yoga, pranayama, and meditation practice.
Subtle Energies Of Yoga: Learn about the subtle energies of yoga including vayus, nadis, and the five koshas.
Class Experience: Explore how to develop your yoga teacher voice for your classes, class room set up, and how and when to demo poses.
Explore Creative Imagery In Teaching Cues: Learn to create inspiring class sequences by using empowering yoga verbs and teaching cues.
Classroom Props: Learn different types of yoga props and how to use them to modify poses for your students.
Living A Yoga Lifestyle: Explore ways to take your yoga practice off the mat and bring it into your personal life.
Discovering Your Unique Teaching Style: Learn how to develop your own mission statement and discover your own unique teaching style.
Developing Confidence As A Teacher: Learn ways that you can overcome the fear of teaching
Learn Qualities Of A Great Yoga Teacher: Learn 11 key qualities of a great yoga teacher and continue to grow in your yoga teacher journey.
Enroll Today & Get 10 Free Bonuses
A $900 Value
50 Class Sequence Plans For You To Use Today ($150 value)
Free Weekly Emails With Pose Guides, Sequence Ideas, Quotes, Playlists, Teaching Tips, And More!
125 Creative Yoga Class Theme Ideas ($55 Value)
 Sample Waiver of Liability ($250 value)
Yoga Asana Teaching Cue Flashcards ($50 Value)
Two Free Yoga Resume Templates ($200 Value)
Free Yoga Cover Letter Template ($50 Value)
Free Sample New Yoga Client Intake & Health History Form ($250 Value)
Access to Yoga Inspiration Class Playlists
Become A Certified Yoga Teacher
Join Our Active And Supportive Online Community Of Graduates And Students From All Over The World
You won't feel alone in our online programs! Our team is here to support you on your yoga teacher journey. Get access to our team of yoga teacher mentors, live weekly zoom calls, and also join our active and supportive online community. Join our program and be apart of our engaging group of diverse students and graduates from all over the world!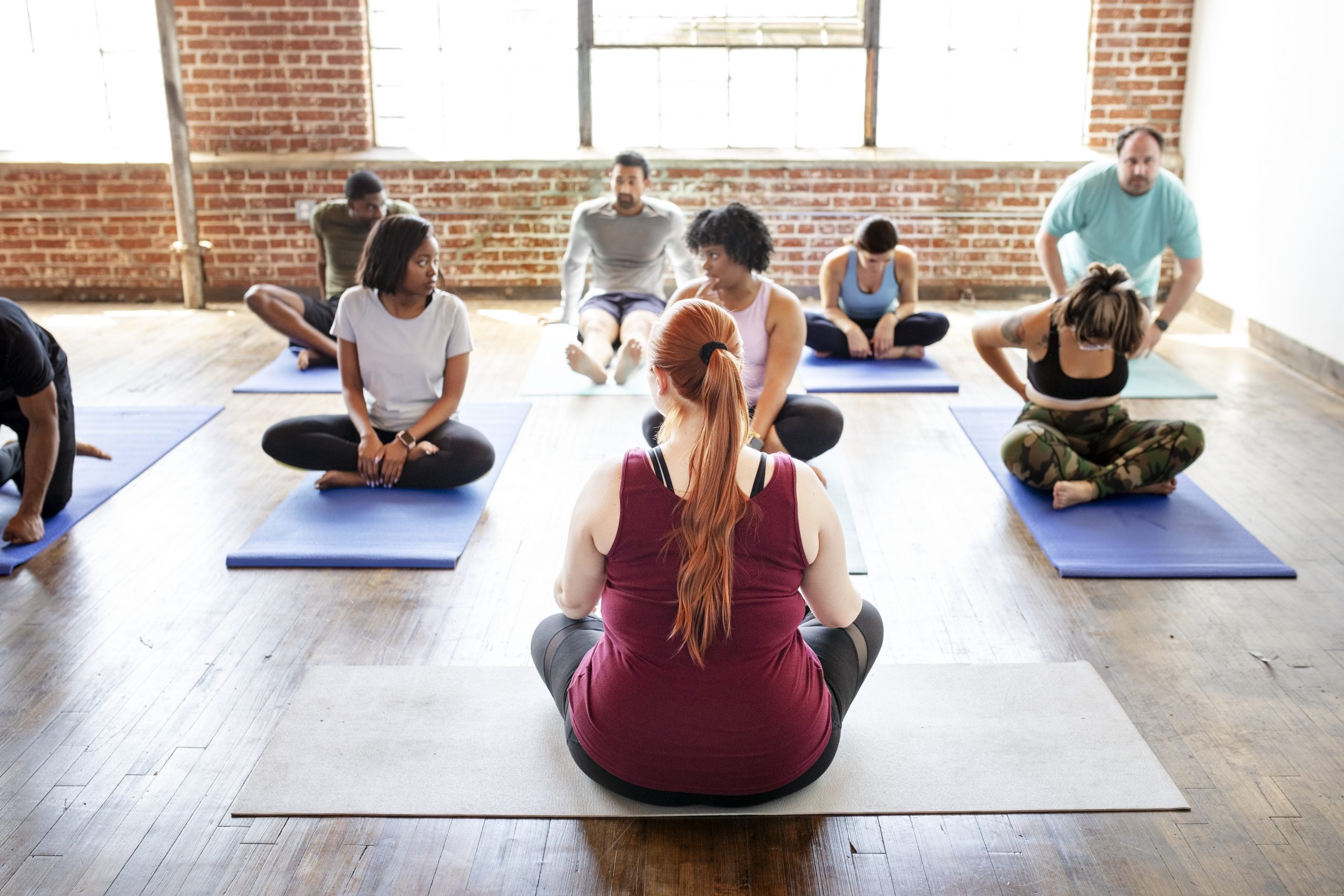 Follow Your Passion.
Our online yoga teacher certification course is designed to teach you everything you need to know to start leading your own classes confidently.
Join A Community.
When you enroll, you get access to our active and supportive online Facebook group with students and graduates from all the over the world.
Affordable Payment Plans.
Pay monthly with our convenient payment plans
Study At Your Own Pace.
The entire YogaRenew yoga teacher certification is online and self-paced. Work from the comfort of your own home and finish as fast or as slow as you'd like.
Get Started Today.
With just a few easy clicks, you'll be enrolled in the online 200 Hour YogaRenew yoga teacher certification course. You'll gain access to yoga teacher training resources, yoga teaching videos, and information to help you on your journey.
Get Life Time Access To Course Materials.
All the yoga teacher training videos, course materials, and class sequences are yours to keep for life. Use them to refer back to you as you continue along your yoga teacher journey.
Registered Yoga School.
YogaRenew is a Registered Yoga School (RYS®) with Yoga Alliance. Due to COVID-19, in-person trainings have shifted online and graduates of this course are welcome to register in Yoga Alliance's directory as a RYT.
We're Here For You.
Our team of mentors and curriculum directors are dedicated to helping you throughout your yoga teacher journey. Get 24/7 support online plus access to on going tips and new updates to the course.
Learn On Demand.
Access your curriculum anywhere and across any smart device or computer.  We hold live weekly zoom calls.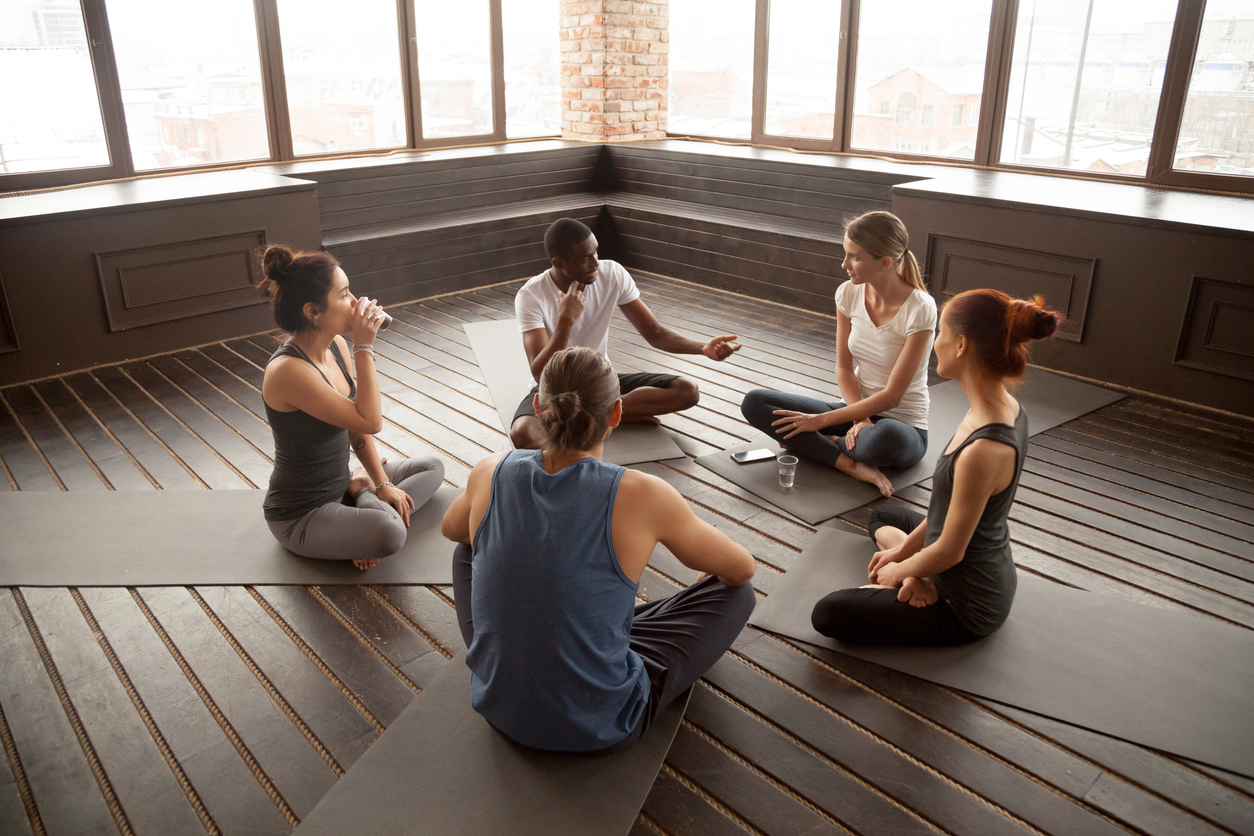 Teaching Yoga: Techniques & Foundation book by Mark Stephens
The Art and Business of Teaching Yoga by Amy Ippoliti & Taro Smith
Payment plans to fit your needs
There are no yearly renewal fees, or time limit on when you need to complete the program!

Choose from one of our flexible payment options:
Frequently Asked Questions
Can I take this course even if I have no desire to teach?
Of course. Many people enroll in a 200 Hour Yoga Teacher Training program because it's a great way to immerse themselves in yoga knowledge and to deepen their own personal practice.
What payment options are available?
You can pay with a credit card or PayPal using our secured checkout process. All pricing is listed in US dollars and payments will be automatically be converted to US dollars if you are paying with another currency.
Is this course good for beginners?
Absolutely! If you are brand new to yoga and are looking to deepen your yoga knowledge then this course is for you. For less than the cost of a weekend workshop – you can receive a full educational experience that will help you to further your practice and skills.
Will the certificate be accepted at any studio, gym, or corporate private fitness setting?
Yes, after you receive the certificate and finish all the course materials you are officially certified to teach yoga. Always check the employment requirements at the organization, gym, health club, office space, or studio before applying for yoga instructor jobs.
Will I receive a yoga teacher training certificate after completing this course?
You will receive an official 200 Hour YogaRenew Teacher Training Certification emailed to you after you pass the final exam with a 80% or higher and have completed all the course material and quizzes. Once you complete the course, just email us at contact@yogarenewteachertraining.com to let us know and we'll review your course, quizzes, and exams to see if you are eligible for the certificate.
When does the course start and finish?
The course starts now and never ends! It is a completely self-paced online course – you decide when you start and when you finish.
Can I take this course if I have already completed another 200 Hour Yoga Training course?
Yes! If you've already completed a yoga teacher training course – this is a great addition to your yoga teacher training or simply a great refresher if you took one several years ago. You'll receive valuable yoga books, information, and video content to add on to your previous training.
Can I safely lead yoga classes after completing this program?
This online yoga teacher training program has been designed to help you learn to safely and confidently lead your own yoga classes. The curriculum includes all the basics of a 200 Hour Yoga Teaching Training program including added bonuses like working with injuries, class sequence examples, adjustments, teaching meditation, and yoga business and marketing.
How long do I have access to the course?
How does lifetime access sound? After enrolling, you have unlimited access to this course for as long as you like – across any and all devices you own.
Do you offer payment plans?
We offer convenient 5-month and 6-month payment plans.
Where can I buy the required reading books for the course?
The books are available for purchase on Amazon, Barnes & Noble, or any other major book retailer.
What course materials come with the program?
Once you enroll, you will have lifetime access to the course lessons, quizzes, and videos. All students are required to purchase the following required reading books: Teaching Yoga: Essential Foundations and Techniques by Mark Stephens and The Art & Business of Teaching Yoga by Amy Ippoliti. These books are available for purchase on Amazon.com, Barnes and Noble, or any other major book retailer.
What if I am unhappy with the course?
We would never want you to be unhappy! If you haven't learned something new within the first thirty days – let us know and we will give you a full refund, minus the cost of any course materials sent to you.
Enroll risk free today.
If you are not happy with the program, just let us know within the first 30 days and you'll get your money back. No questions asked.
Enroll Today