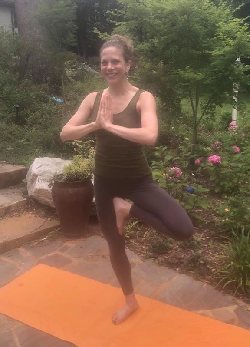 Julie M. Linton, MD, FAAP
As a pediatrician, educator, and advocate, I came to yoga as a grounding physical and spiritual self-care practice to continue my work to advance health equity. I have been very active for decades. However, I never consistently incorporated a mindfulness practice into my life. After focusing on my own professional and personal development through the Culture of Health Leaders Program, I recognized the need for me to devote time to spiritual self care. The more I learned about yoga and the more I saw the benefits in my own life, the more I realized that I really wanted to share this with my colleagues, students, and patients. I began to explore opportunities to learn to teach.
I chose the YogaRenew Teacher Training so that I could have the flexibility of online training with an organization that reputable and responsive to questions. I really appreciated the flexibility of the program and the capacity to adjust to my needs."
I am really excited to incorporate what I have learned as a teacher into my daily practice and to be able to offer yoga to others as a teacher.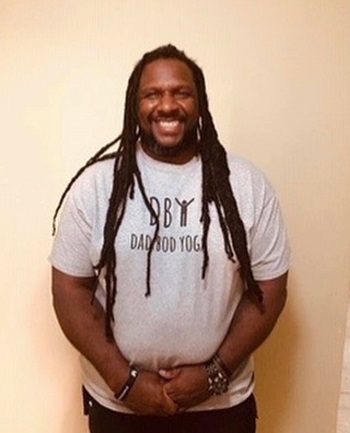 I am currently a college Health Professor and Program Manager. My objective for taking the 200 hr Yoga Instructor Training was to provide Yoga services for individuals within correctional settings. This training was very enlightening and affirming! I needed an activity to surround myself with that was positive and educational. The YogaRenew Program provided me with exactly what I needed. I look forward to continuing my journey towards true fulfillment.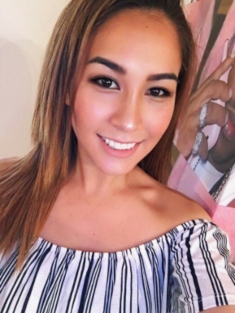 My name is Kerry Yang Beaulieu and I work for the Department of Defense. I currently live in Daegu, South Korea. I am half Korean and just recently got married to a Korean Citizen. My Interest in yoga started when my job gave me the opportunity to attend a local Teacher Training Course. It was then that my love for yoga started to grow more and more every day. I would like to share the gift of yoga with other by providing classes for Soldiers, Families, Civilians and Retirees to attend. I want them to leave all their other thoughts aside and just be in the moment when they attend my classes. I chose to YogaRenew Teacher Training so I expand my knowledge of yoga and all that is offers. When attending the local Teach Training Course there were things I felt I did not learn, but YogaRenew provided all the things I needed and originally wanted to learn. Since completing the YogaRenew program I have been preparing for my classes that I will start holding in October of this year. Although this program may start out small it is going to be the start of something great. I have big plans for the future on expanding yoga out to not just my community but the other communities up and down the South Korea peninsula.
I have been practicing yoga for over 2 years now and it has changed my life enormously. My journey into yoga was unlike other people. I was interested in headstand and other advanced fancy postures that I found on social media. But the more I got into it, the more I realised how much it heals me mentally. I explored my capabilities which I never realised that they were within me. I became a confident person and I appreciate myself more. It literally shapes me into a better version of myself. I urged myself to spread this energy to other people and inspire them. Therefore, I enrolled in the 200hr Yoga Teacher Training Course with Yoga Renew. This course expands my understanding of my body and poses that I have been practicing. Thank you so much for this amazing experience. Let's connect and share our journey. Find me on Instagram @chrissey.nguyen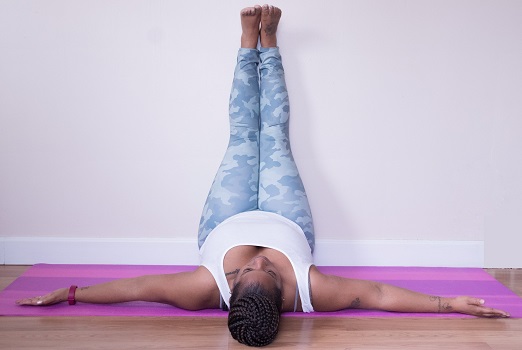 My name is Julionne Brown-Little, a wife and mother of 2. I am an up and coming Group Fitness Instructor. I have been looking forward to becoming a Yoga Instructor. I'm currently certified to teach Barre Above & Pound. I am a High School Guidance Counselor. Throughout my professional career, I have worked within the schools or community setting with troubled and at risk youth as well as adults. I have always sought alternative methods of coping and managing emotions and behaviors. With this certification I will have the ability to provide another outlet for the students I work with at my school as well as colleagues, friends, family and members of my group fitness community with the hope of helping them learn to balance and manage stress, anxiety and emotional issues that may arise on a daily basis.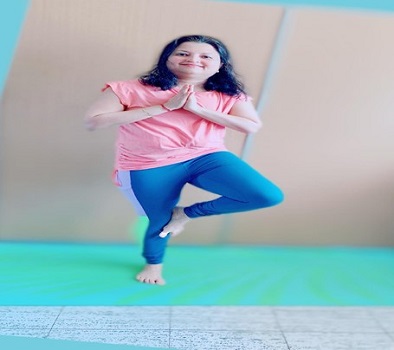 My name is Chhaya and yoga has been part of my life over 15 years now. I was a teacher in India for ten years and through my teacher training, I learned about yoga more profoundly and practicing at home regularly. While I moved to Canada eight years ago with my family, I was passionate to teach yoga as an early childhood educator in the childcare center. Furthermore, I completed my licensed teacher Bachelor of Education in Canada from the University of Winnipeg and become a licensed teacher in 2019 and practicing in school. I have a heartful desire to become a licensed yoga teacher and grateful to YogaRenew teacher journey that my dream comes true. I believe yoga is not just physical exercise, still, it makes a strong bond between mind, body, and spirit. Moreover, yoga connects to soul consciousness with true self-realization through empowering your body. I am very delighted to be incorporate my yoga practice into school for my students with mindful yoga to enhance healthy, happy, and meaningful life.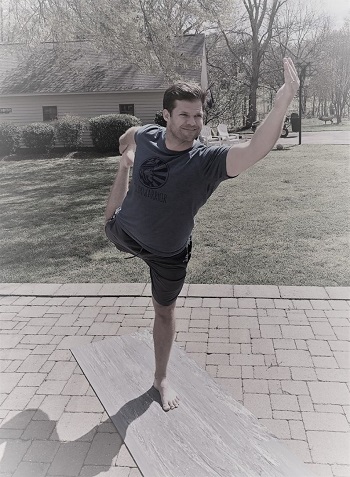 My name is Eric Jeter I'm a husband and a father. Training and developing others is one of my greatest passions so to add Yoga to the mix is very exciting.
In the last few years I've seen Yoga change and affect so many lives for the better including my own. The lessons I have learned on the mat have carried over into my everyday life. As someone who deals with anxiety Yoga reminds me to stop and breath allowing me to push the negativity away. As a good ol country boy from South Carolina I would highly recommend that you not allow stereotypes to keep you away from Yoga. Many walks of life take advantage of this wonderful practice. – Namaste y'all
Hi everyone! My name's Dr. Sara Ansari and I'm a physical therapist in Boston. Yoga has been a daily part of my life since undergrad, but it wasn't until I started working that I truly understood just how connected yoga and physical therapy are with one another. All too often we injure our body, mind and spirit by taking on more than we should, moving the wrong way and thinking we can balance everything when in reality, sometimes we need to learn to move slow and be patient with ourselves. Yoga, to me, isn't just about learning to be in control of your breath or going deep into your backbends. it's about listening to your body, knowing what it's capable of and recognizing when we need some sort of outside help or assistance. And that transcends into our daily lives and our relationships with those around us as well. I used to hate using blocks, straps and blankets in my practice because I felt it made me look like I wasn't capable enough, wasn't flexible or strong enough. But you know what? Learning when to seek assistance and being accepting of it helps us to create balance and harmony not only to our physical state, but our mental and emotional state as well. That's what yoga is to me – being a pillar of strength and patience on the inside out no matter what the situation is. Honor your body and it will honor you back more than you can ever imagine Namaste.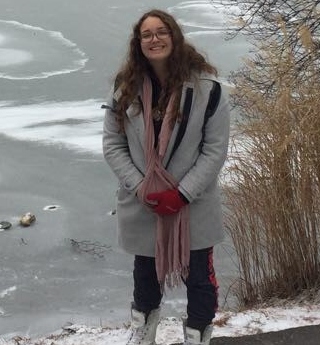 Hello! My name is Isabella Delgado. I am from Miami, Florida and I have been practicing yoga for about an year now. I was diagnosed with Anxiety Disorder as well as Depersonalization Disorder and because of this, I went to a psychiatrist and one of my treatments was, yoga. This is when my passion for yoga and its philosophy really boosted. Yoga has helped me so much in so many ways and I know it can help many other people as well. My mission, because mental health is so important, is to help and inspire people who are suffering from anxiety and other mental disorders through the practice of yoga. I chose YogaRenew because it was both affordable and convenient. It is perfect if you have a busy schedule since you can do it on your own time. I liked the training program because it really deepened my knowledge on yoga philosophy. The program also made me feel prepared to easily teach a class.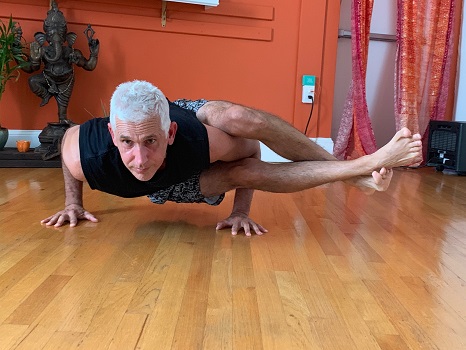 I've spent my entire life playing sports and staying fit. I studied Kung Fu for eleven years and received my black belt at age 37. I work out seven days a week doing cardio, weight lifting, golfing or anything active. I gave cross fit a try for a couple of years and then at age 54 I had a life-changing moment. I was diagnosed with ectopic atrial tachycardia, which is an electrical imbalance in my heart. Luckily, it was not life-threatening, but the event caused me to make a lifestyle change. I found yoga through a friend and have been hooked ever since. I practice Ashtanga mostly and mix in a few vinyasa classes. I was also not looking to teach yoga at this time but wanted to take my practice to another level. YogaRenew teacher training surpassed my expectations. The course was very well organized and covered every possible topic imaginable. Taking teacher training courses at a studio was not ideal for me because I work full-time and didn't feel like giving up my weekends. Of course your pricing is one-tenth the cost of most teacher training programs at studios. Congrats on a great program. Namaste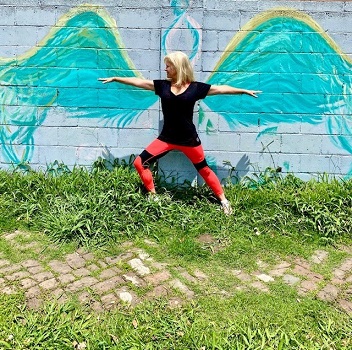 At 53 years of age, I didn't set out to teach yoga. I wanted to find ways to help increase my own health and injury recovery. I am amazed by what transpired. I lost 30 pounds, recovered from a career ending injury and got healthy and fit.
I work in sports and travel tourism and own a wellness center which now incorporates yoga thanks to yoga renew. I aspire to take others my age and older on the journey I took. Proving to them that they can create their own destiny and that's it's not too late to start.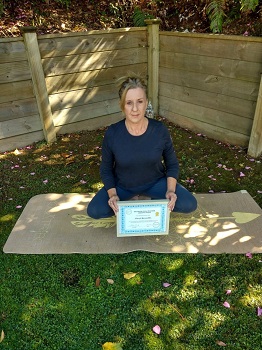 I have been interested in yoga for years and dabbled in it here and there, but the more yoga I did, the more I wanted to learn. I then started practicing yoga everyday for the past 4 years, it has become an essential part of my day, it is part of who I am. I then noticed myself saying " you should do yoga" to anyone who would ask my advice about anything! I feel everyone has something to learn and take away from yoga practice, whether it be from asana or bringing more awareness in to their lives. The more I learnt about yoga asana, the more I wanted to learn about the philosophy and other aspects of yoga. This is when I searched for online yoga teacher training to fit in with my lifestyle and enrolled in YogaRenew teacher training. I did this firstly to take my own practice to another level but since finishing my YogaRenew 200 hours , this has given me so much more knowledge and confidence and I am now looking forward to start teaching ~ namaste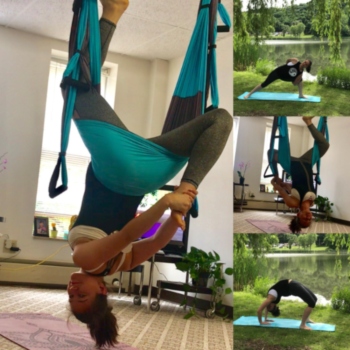 My name is Gulmira, recent Minnesota State University graduate in Mathematics and Statistics. I moved to the USA 4 years ago to pursue my education. Luckily, I not only completed my degree here but also met my loving and supporting husband, Benjamin. I am also a proud mother of 11-year old ambition sweetheart, Parvina who has been actively practicing gymnastics since she is 3. My beautiful family is a result of a hard work, perseverance and encouragement of the kindest people I met throughout my life. I can not wait to experience the blissful future ahead of us. I started practicing yoga 2 years ago. Minnesota State University, Mankato offers yoga classes to its students as a path to well-being and I was interested because yoga was a completely new practice for me. It seemed easy but once I started my yogic path, I realized that yoga is not about asanas but had deep, multiple layers comprising all aspects of life. Nowadays, I work on improving my asanas, breath, meditation etc. every day to eventually be one in body-breath-mind to achieve complete joy of my life. Considering how much yoga empowered me, it feels egoistic not to share this great feeling with the world. I am working on receiving my teacher training certification from YogaRenew Teacher Training so that I can share my knowledge of this ancient practice with people. Yoga is like an unlimited gift of love, compassion and personal peace. There is no need to mention the abundance of yoga teacher training programs, however during my search YogaRenew Teacher Training had a lot of positive reviews. The beauty of the program is its convenience and affordability. It is an online program that offers variety of quality material for not only those who would like to teach yoga but also deepen their personal connection to the practice. After completing the program, I plan to share more of my experience as I walk along my yogic path towards a blissful existence.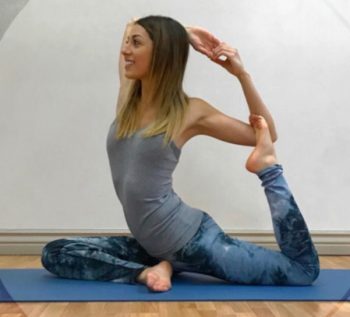 My name is Breanna Bushaw. I am an elementary school teacher and mom to a four year old boy. I enjoy the outdoors and yoga. Some of my hobbies are hiking, rock climbing and acro yoga. I have been practicing yoga for about 12 years. I am currently a volunteer ambassador for a women's outdoor group. Our mission is to encourage, educate and inspire women in the outdoors for free. I lead hikes, rock climbing and camping/ backpacking trips. I would love to share the gift of yoga with others by including a yoga practice into our outdoor adventures. In addition to the outdoor group, I am also a brand influencer for Athleta and have the opportunity to lead classes for women and young girls in their store. I chose YogaRenew because I would like to enrich my own practice and be able to share my love of yoga and passion for teaching others with my community. I like the online program because I work full time and I am a single mom, so I need the flexibility in my schedule to take a training at my own pace and schedule. I also like that it is much more affordable than other teacher training, but provides the same content.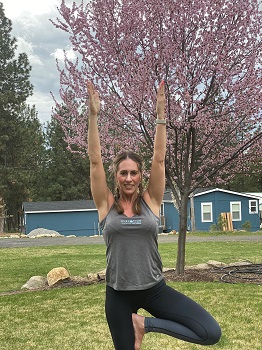 My name is Jenny Anastasi, I am a wife, and mom of three. I have been active in the fitness industry for over twenty years. I decided to make my passion my profession and became a group fitness instructor in 2017. I am thrilled to be working at Elevation Fitness in Spokane, WA. I have been teaching a variety of classes including TRX, Spin, Piyo, and Bootcamps for the last 2 ½ years. I am looking forward to growing my profession to have a positive impact on peoples' health by adding Yoga to my resume. It is extremely rewarding helping men and women pursue and reach their goals in fitness and health. Yoga provides an element that I believe is incredibly essential to overall health and fitness, not only physically, but mentally. I am so excited to be able to guide people in their practice and be a positive influence in the movement of their bodies as we grow and develop together.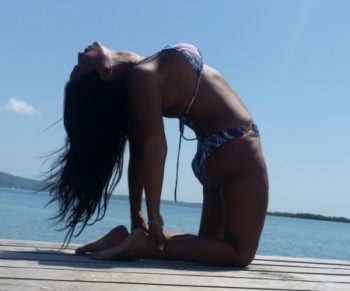 My name is Giselle Travieso, Venezuelan, mother of two, I started in yoga two years ago and in the first class I was attracted by the challenge of reaching a state of inner peace that would take me to calm my mind, I read in a book that The best way to learn is by teaching, so I found YogaRenew with a great thorough curriculum to achieve my first steps in teaching yoga.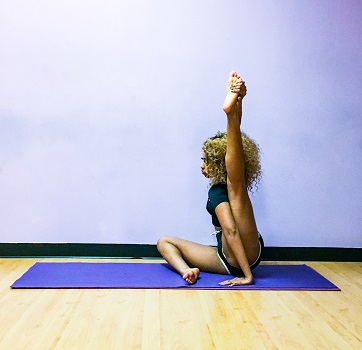 My name is Lisa, I live in the DMV area. I've been practicing yoga for the past 5 years now and everyday I fall more and more in love. As much as love practicing the asanas, I do also enjoy the feel of happiness and weightless after a session. It's truly a mind/body relaxation tool that everyone should try. Yoga has truly helped me to become a better me in so many ways and I hope to spread that positivity to others.
@thesweetesttaffy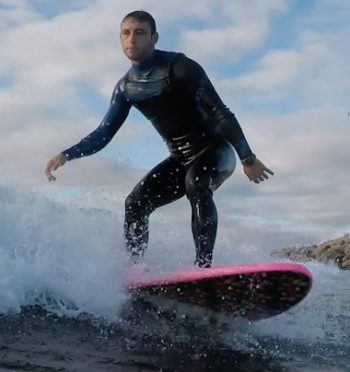 My name is Joshua DiPietro. I'm entering my first year of graduate school this September in hopes to become a professor to continually learn and help others learn for the rest of my life. I grew an interest in Yoga at the same time I started surfing. Yoga is a part of surf culture which made me curious about its teachings. I went to a studio near me and felt differences in my mood and grew cravings to attending class as it brought me mental clarity and physical comfort. For instance,
I grind my teeth at night and I noticed that had stopped. This upcoming year I want to teach classes for free to help spread Yoga's positive effects and help others as Yoga has helped me. I chose YogaRenew because I loved the concept of an online class along with the helpful videos and lifetime access. Lifetime access is crucial for development in my opinion because I can go back to any instructional video, as many times as I want and take the tests/quizzes over and over again. Online convenience is amazing because I can learn around my own schedule as opposed to cramming in 10 hour days for several weekends participating in a Yoga training class. I look forward to completing this course to help me persevere through graduate school and life's hardships.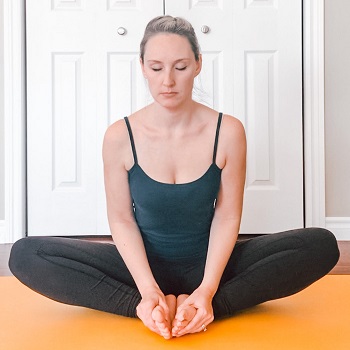 Yoga has been a part of my life for over 10 years now. When I was in college I remember talking with a friend and telling her I would love to be a yoga teacher. We agreed we would open a yoga studio and she would do massage. It has been years since I had thought about this dream that was put on the shelf to collect dust. It wasn't until I got into a car accident June of 2019 that required a long 8 month recovery, that yoga was still one of the great loves of my life. Yoga brought me back to wholeness, body – mind – and spirit. As a former health and fitness coach, I always understood the importance of movement and nourishing the body. The one thing that I could sense was missing in my business was the mental, emotional, spiritual aspect. Now I have transitioned into Holistic Health and yoga is just the beautiful missing puzzle piece that was left behind all those years ago. I look forward to expanding through my own practice and through teaching others. There is a beautiful mystery to life. I honor your journey my friend, Namaste.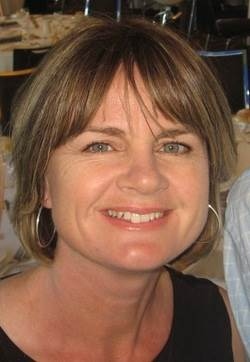 My name is Rebecca Butler from Australia. My interest in yoga was sparked by a need to start doing more stretching and mobility exercises. As a group fitness instructor and trainer doing a lot of heavy weight training I was starting to really feel my body tightening up. I decided to explore yoga as a means to limbering up and regaining my flexibility. However the more I practiced the yoga moves the more I knew I needed it for my mind as well. Yoga started to become a practice I looked forward to as way of discovering myself, finding pace and calm and focus on myself. Having dabbled in some group fitness training that involved yoga many years ago I decided to find a training that I could do online as I didn't have the time to dedicate going to an in person training that would take months to complete. I was surprised to find YogaRenew and its very comprehensive program. The training was very well laid out and easy to follow. The reading materials and videos are very informative. I was especially impressed with the anatomy videos which made understanding yoga anatomy very easy to comprehend. The ongoing support and weekly newsletters make YogaRenew a great program to be involved in. I highly recommend YogaRenew and believe it is a great online training program.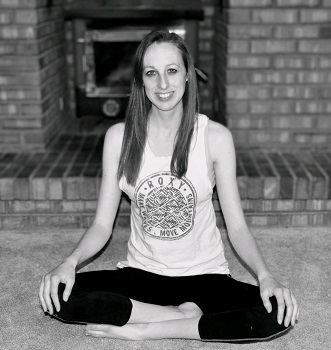 My journey to yoga began after experiencing an injury to my arm and shoulder that seriously impacted my range of motion and even left me unable to lift my arm for a time. I had always been passionate for fitness, coming from a background of terrain races, mud runs, kayaking, biking, ultimate frisbee, and more. I sought for answers, hoping to be able to return to full use of my arm. My doctor told me that surgery was possible, but risky, and advised that I see how it improved over time. I was determined to improve my mobility. Now, after years of practicing yoga, I have more range of motion and strength than I ever dreamed of getting back. Yoga is amazing. It not only can be very healing, but it can also be very energizing, strengthening, and empowering. Now I am a mom and am grateful for yoga's impact on my body through pregnancy and recovery. I am looking forward to guiding others on their yoga journey as I begin to teach others. And of course, we are all on this journey together, so I am looking forward to continuing to learn from others as I add to my practice. Thank you, YogaRenew, for the priceless knowledge and experience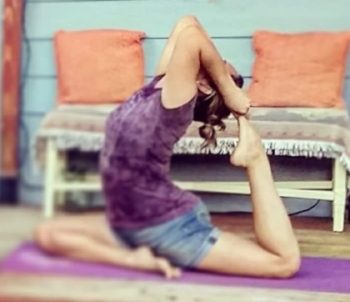 I started my yoga journey about 4 years ago when I was trying to find some much needed relief for the anxiety that was overwhelming me. Shortly before I started practicing yoga, my husband, a Police Officer at the time, was shot multiple times by a suspect while on duty. As you can imagine, that was a traumatic experience for our entire family. As time passed, he began to heal physically, but I started to deteriorate emotionally. I felt worse and worse every single day. My body was just done. One day I came across an App on my phone that offered yoga classes at an affordable price. Being that I wasn't interested in going to a physical class at that time, this App was absolutely perfect. After my first 1/2 hour session, I felt something incredible. I could never explain it then but if I were to explain it now, yoga is like a poetic experience that you feel throughout your entire being. It's beautiful. It's healing. Fast forward a few years, I was diagnosed with Fibromyalgia which was extremely painful. Yoga helped me work through that enough to the point where I was capable of doing amazing headstands! Though I still struggle with some pain here and there these days, I know that stretching has helped me tremendously. Sometimes, I feel like yoga is as essential as breathing. It's necessary. It was a long road to recovery and I'm still working on getting better every day. My faith has sustained me spiritually, and yoga has helped my physically, and emotionally. Yoga is a blessing. A gift. After years of posting my love for it on social media, people have asked me for advice over and over again. I didn't feel comfortable answering their questions without that concrete knowledge. It was evident that people need relief. After enough people reached out to me, I decided to take the next step towards sharing the gift of Yoga with others. I did a LOT of research and YogaRenew kept standing out to me. I decided to take the leap and sign up. It was affordable and promising. I'm happy to share that I'm very impressed with all of the information. I love that it's very flexible. I'm really enjoying the experience so far. I look forward to completing the course so I can begin a new journey of love and healing.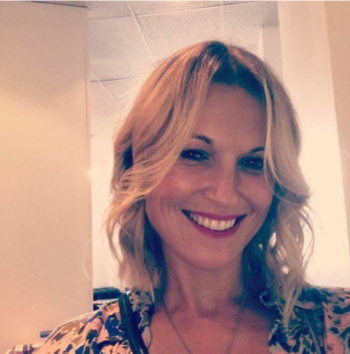 House wife and mother, to two darling children, husband and Sophia the bengal who thinks she is a dog or human ( we still cannot figure out which of the two?!) I look forward to nothing more than pizza and movie nights at home with my family fridays. I also believe I was an Italian in my past life. Hence I cried when I left Florence during my OE when i was younger. MY journey to come to love Yoga started with a mixed class at my local Les Mills Gym that is a mixture of Tai chi for Warm up, Yoga and Pilates for the core content followed by Savasana with my lovely Teacher June. Yoga found me through my personal journey within a few years ago where i was determined to heal myself after a diagnosis of an Autoimmune disease Hashimotos. I am here today to say that I am clear of the DIS – EASE AND I fell in love with YOGA during the process of my recovery. For these reasons, I wanted to learn more about my practice that will allow me to go deeper within understanding the foundations and principles of my practice and really grow a relationship with my breath. I am early into my studies but can say that the video tutorials are so VERY CLEAR and inviting. I Choose to study online with YOGARENEW because i have small
children and it could fit in with my lifestyle, i read a lot of the testimonials provided finding them very authentic, which helped with my decision to study with YogaRenew.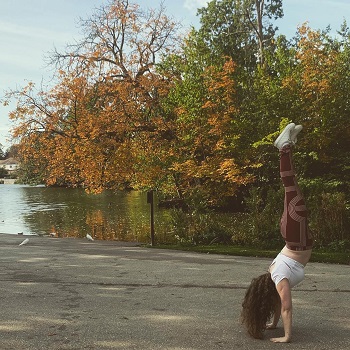 I was born with a developmental disorder that affects all my organs especially my eyes. I was never meant to read or write but have been into sport since I was 14. I've represented England on Team England ParaCheer twice including winning worlds with them in 2016. Yoga was my next step. I have a lot of mental health issues and Yoga changed my life forever, it helps with my mental health and physical health and I'm so lucky to have found it. For more about me follow @blindgirlseesyou2020 on insta!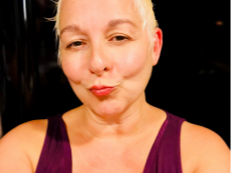 My name is Kelly Andrews and for most of my professional life, I have been a Licensed Esthetician and a Massage practitioner. I recently received my certification in Health Coaching and am now an Integrative Health Coach. I am a single Mom of a wonderfully beautiful autistic son. My passion for yoga began when I was a child. My Aunt Carolyn gave me a childrens yoga book and we use to do yoga together. We watched Lilas Folan on PBS. That is how it started for me. I eventually grew with my practice finding other types of yoga throughout the years. I had endless amounts of videos and books. I started going to classes while living in Bloomington, Indiana in the 90's and even took Yoga 101 at Indiana University. Eventually, I ended up in Louisville KY and got into the Bikram movement and Vinyasa styles of yoga. I have always wanted to teach. I have decades of experience. But, it's rather difficult for me to take the time away to do a traditional training. That is when I found Yoga Renew. Being able to study online is fabulous and the cost was significantly lower. I feel I will be prepared to teach when I am finished. Namaste!
I am a mom of 3 and fitness instructor, teaching spin and bootcamp. Yoga was always my chill out space, my own time for my own workout to focus on myself. Time to spend in my own mind. I wanted this for myself, to deeper understand anatomy, asanas and yoga itself. My favourite classes are a power flow with lots of inversions or yin. I'm one side or the other when it comes to yoga super fast or slow and relaxed. I highly recommend yoga renew if you're looking for something more to strengthen your understanding and personal practice. Thank you for the amazing experience.
I started practicing yoga in 2010 when a college friend invited me to a Bikram Yoga class. I quickly fell in love with the practice and in 2014 I became certified to teach. As much as I love the consistency of the 26&2 sequence, I wanted to add more variety to my yoga practice. I started exploring different styles and in 2017 I became certified to teach Yin Yoga. I was looking to do a Vinyasa training when I was pregnant with my son, but with my growing belly I was worried I would have a hard time completing it towards the end of my pregnancy. I found YogaRenew after looking for an online yoga training and I am so glad I did it! This training is incredibly comprehensive and is a great way to either start your yoga teaching journey or supplement it if you are already a teacher. I am so grateful for the YogaRenew training, team and community!"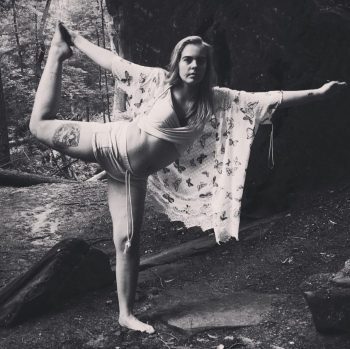 I started yoga to help with my physical limitations ( fibromyalgia) and choose to become a teacher for the purpose of helping others with limitations be able to live fuller lives with less pain. Medicine only took away the pain and never helped my mobility. Through yoga I have not only been able to do more on my own then I ever thought but it has opened my mind mentally and emotionally to things I would have never thought possible.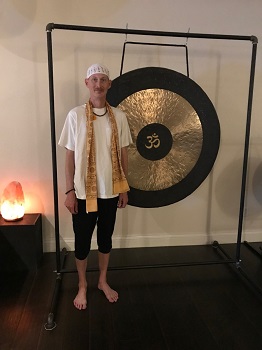 My yoga journey began in early 2019, when I signed up to take a semester of yoga at a local community college because I wanted to learn how to better deal with stress, keep calmness in my life, and improve my overall flexibility. Yoga stuck with me right away, and I fell in love with it; the results were compelling. I'd taken a few yoga classes in the past, but the philosophy behind yoga never resonated with me like it did that semester—and that was all due to my instructor. She was the first to explain to me why we do the asanas and how they benefit us. Because of her, I started living a yogic life and wanted to go even more deeply into my practice when the semester ended. Because of her, I wanted to teach; yoga improved my life so much that I felt it was my duty to share it with others. That summer, I turned to YogaRenew to pursue my 200-hour yoga teaching certificate. Immediately, I loved how the classes fit in with my schedule, as well as the quality of instruction I received. Because of the training I received from YogaRenew, I felt very capable of leading a class upon graduation.
Fast-forward—I am now a substitute yoga teacher for the very college that nurtured my initial interest in yoga, and it is a privilege to bring this wonderful gift to both students and employees. Fast-forward again—I enjoyed the YogaRenew course experience so much that I recently obtained my 500-hour teaching certificate. I feel that I have been chosen to follow this path, and I do so gladly in order to bring stability to others. With peace, love, and gratitude—namaste. Bill on Instagram: @djscorpiomusic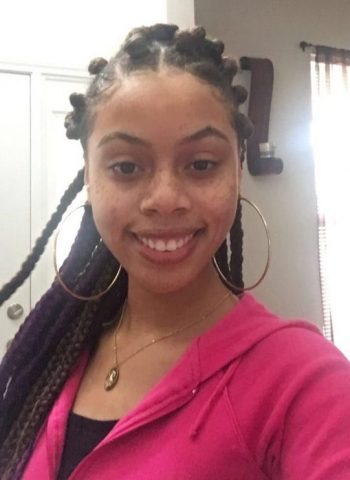 Hello! My name is Asyah McIlwaine. I am 20 years old and I am currently a college student studying Sociology. I became interested in yoga during my high school career when I started engaging in the practice with my mom. I love the sense of peace you get when you do yoga and giving my body exercise was a bonus. I found YogaRenew when I became interested in the idea of teaching yoga to children. I knew with school I wouldn't have time to fit an in person class into my schedule. I was ecstatic when I found that I could receive my teaching certificate online. Now that I am able to receive my certificate when I am done with the program, I plan to not only teach children yoga, but to start free yoga classes for students that attend my university. Thank you YogaRenew!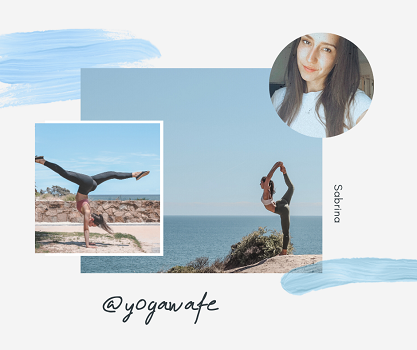 Yoga found me at a time in my life when I needed it most. I was desperately looking for light and positive transformation. When I was younger, I experienced bullying, anxiety and depression. Through those challenges, I have grown so much stronger. I tried different treatments, psychologists & even medication, but it was my discovery of Yoga that aided me in finally recovering. I can now finally say that I am happy, proud and confident in myself. I am continually trying to better myself and encourage others to do the same. Yoga helps me feel more energetic, healthier, and all-round happier! And I want to encourage others to try it for themselves in the hopes they may feel and see similar benefits for themselves. Instagram: @yogawafe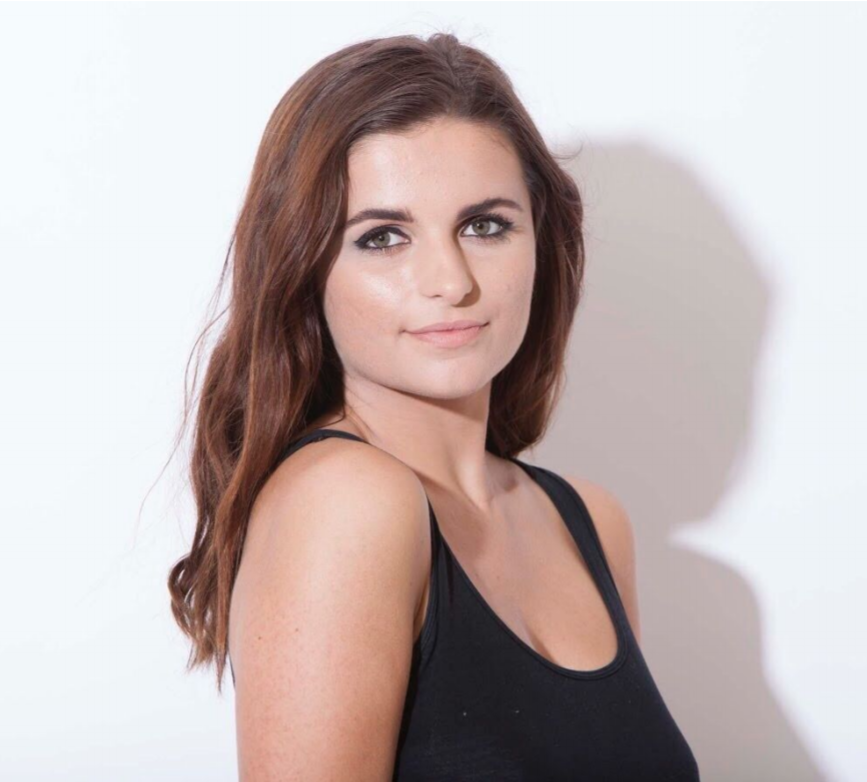 Aleah Logan, South Carolina
My names Aleah and I'm originally from Indiana but now have been living in South Carolina for eight years. I'm an aspiring model and actress. My hobbies include yoga, cooking, hiking, and surfing. Interest in yoga: I have been doing yoga on and off for awhile once I have time and now I just have a passion for it. It's so soothing and peaceful to do. Not only that you get a good workout in. How: I'd love to share the gift of yoga to others by finishing this program and becoming a yoga instructor. I'd love to teach a class. I chose yoga renew for training was because I was researching the best online training to do so and yoga renew was the first that came up. I read reviews and loved them so I said why not. What I like about the online program is that you can do it at your own pace and on your own time.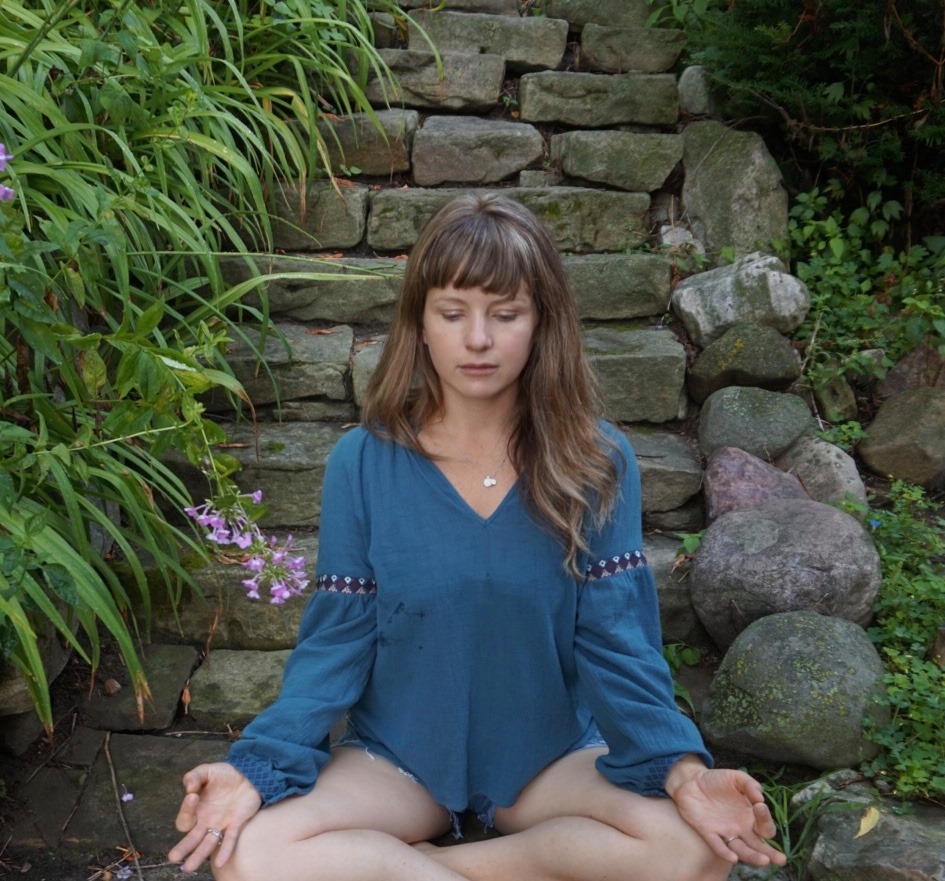 Hello fellow Yogis! My name is Danielle. I am a full-time Yoga Instructor and mother to three beautiful children. I teach Hatha Yoga, sports cross training Power Yoga classes, mommy and me classes, Restorative Yoga with a Yin flare and Goat Yoga outdoors at a beautiful farm near my home. I especially enjoy outdoor classes in beautiful settings where students can connect breath, asana and a stunning visual for a fulfilling class experience. The best advice I was given by an instructor and I would like to pass along to you is to group your asanas into mini sequences like a phone number along with a few go-to flow sequences that you can mix and match into multiple classes and help you remember where you are taking your class on the fly if you are teaching multiple classes a week at the same studio or to the same students! Incorporate guided self-massage and engage pressure points towards the end of class to help your students reach a state of bliss they will remember and take with them throughout their day! If you are nervous your first class do some extra poses laying down slowly work your way to all fours and standing poses so you can find your comfort and flow before facing a room full of students face on! We get to be the best part of our students day! Relax and enjoy the ride with them!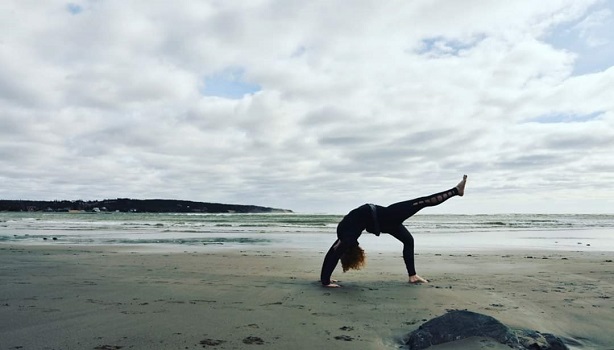 I began my yoga journey over 10 years ago. I loved the physical benefits I received from yoga, as well as the sense of peace that came with my practice. Life threw a few curveballs my way over the years, and my practice suffered. One day I decided enough was enough. I knew I had to start practicing yoga again. I wanted that calm state of mind to return to my life no matter what was going on around me. The last year I truly delved deep in my yoga practice and my meditation. I work in a helping profession, and helping others is something I have always been passionate about. This yoga teacher training course has given me an opportunity to reach out and help others. Love, kindness, peace is truly what the world needs now more than ever.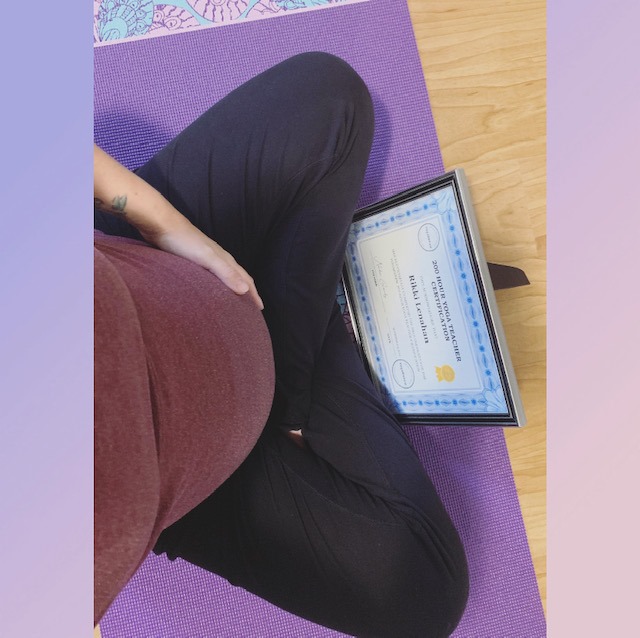 A year and a half ago I turned to yoga during a very difficult and confusing time in my life. I am a Surrogate and was embarking on my second journey to help a couple build their family. Unfortunately that journey did not start out all that easy. We suffered an end of first trimester day loss. I knew right away that I needed something for me to heal my mind and body. I began to practice yoga at home. With every single practice my love for yoga grew and grew. Yoga helped me heal my mind and body to continue on our journey. Sadly that was not the only loss we suffered. Through all the IVF procedures and all the losses I continued my practice everyday. I am now blessed to be 31 weeks along with their baby girl after our fourth IVF cycle and 2 years of dedication later.I decided to become a certified yoga teacher so that I can help others to feel empowered in their yoga practice and maybe, just maybe, my classes can bring them peace and strength in their time of need. This teacher training has been incredible and I cannot thank Yoga Renew enough. I cannot wait for the next training I embark on with them.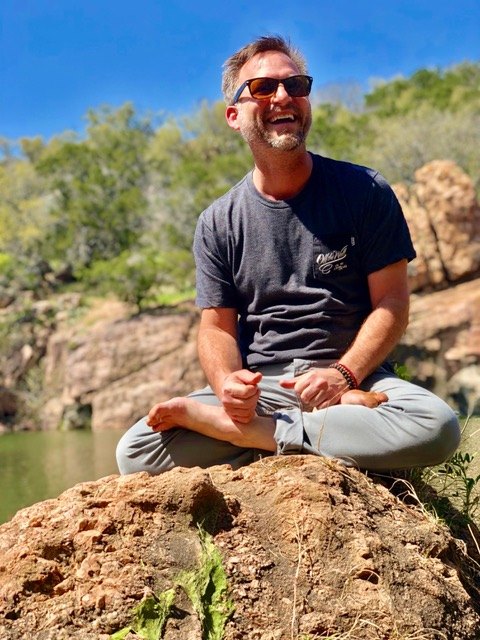 Yoga is something I'm fiercely passionate about. I practice yoga every damn day. Yoga has helped to change my physique, my strength, my flexibility, but most importantly it has shifted my mindset. I'm a better person because of yoga, from the inside out – it's that simple.Over the course of spending so much time on the mat, my mind kept getting hungrier for more information, my body wanted to discover asana options, and my heart kept whispering to share my passion with others. It was time to enroll in a yoga teacher training program, it had to happen. I'm a single dad of a high-schooler, and I own a small business. By honoring my priorities, it became difficult to find a yoga teacher training program, as they would require me to either attend a 3-4 week intensive, or to give up my weekends for 5+ months. Not that I wouldn't love to do either of these tings, but the reality is my bandwidth is just not that big. I needed a yoga training program that worked around my schedule, and not the other way around. Enter YogaRenew and their impressive 200-hour yoga teacher training program. The robust course gave me the foundation of what my mind was hungry for, plus challenged me in ways I was not expecting. I studied at night when the house was asleep, and I'd practice every day in the morning before work. As you can guess there's a happy ending. I'm now a Certified Yoga Teacher thanks to YogaRenew. Very grateful for the course and its creators. I'm sure you will be too. You can follow my yoga journey on Instagram: @rickdiculous.yoga Namaste, or as I like to say I'm awesome and so are you! – Rick von Schnier, Yoga Teacher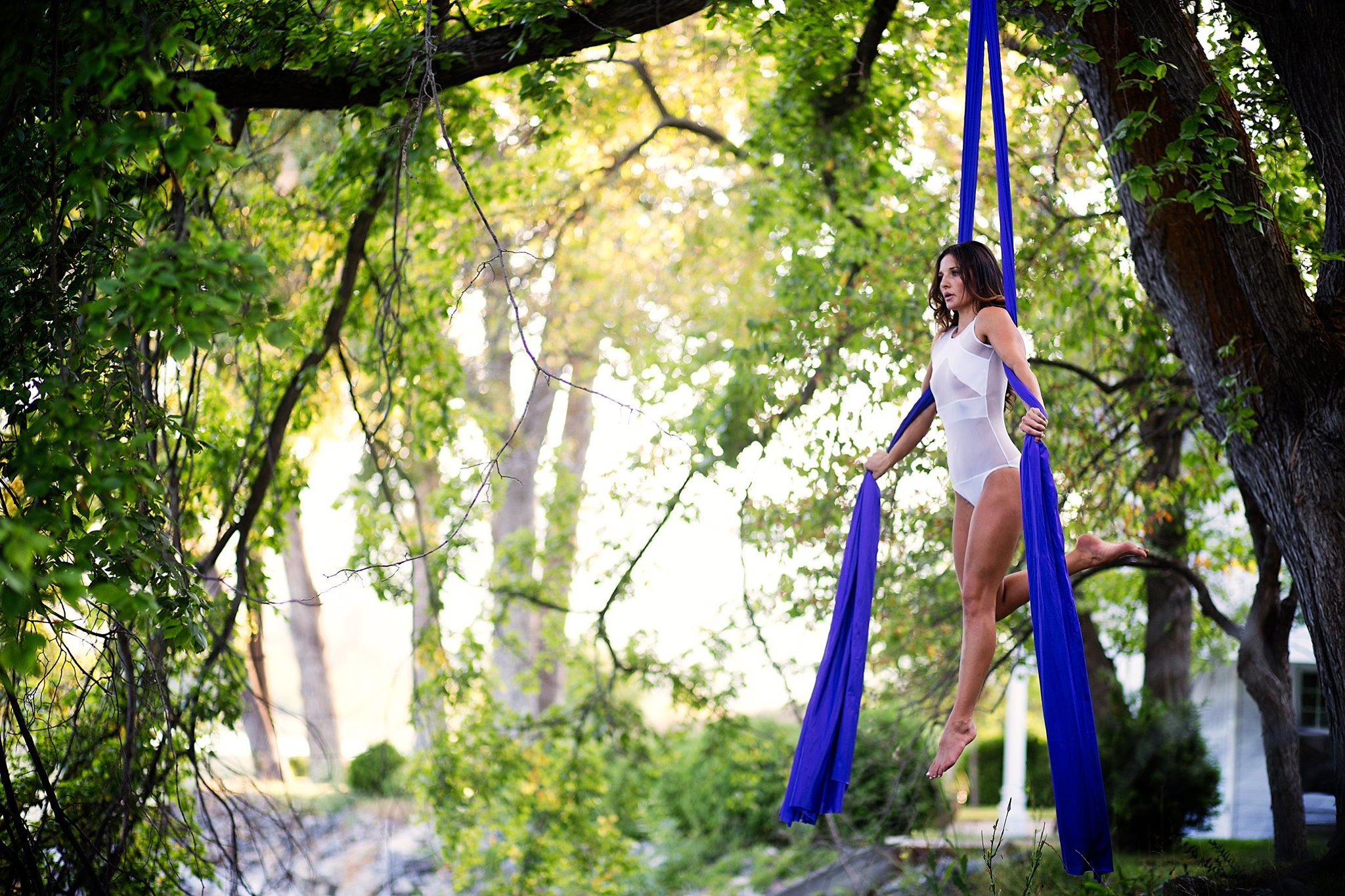 I've been apart of the fitness industry for over 15 years. I am a Personal Trainer and Holistic Nutritionist. I specializing in weight loss and pain control. In the last five years I have been drawn to Aerial Silks and their function in pain reduction. When I was in silks training I noticed how similar aerial inversions and yoga inversions are and how they help people with spinal decompression, muscular pain and flexibility. I was secretly trying to avoid Yoga Training because I knew it would consume me; however I could no longer ignore it. My path to Yoga had begun. I have taken years of continuing education and I couldn't ignore how well YogaRenew had put their course together. Being pregnant and having a toddler at home, this course was exactly what I was looking for. I am excited to share my silks knowledge with a yoga twist on instagram while adding in some fun nutrition on the side for weight loss. But baby first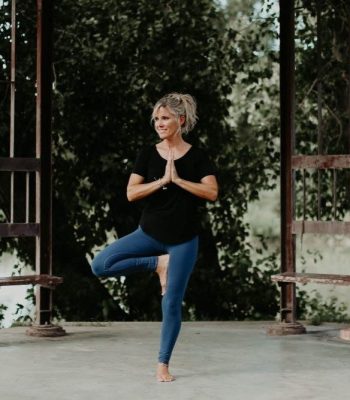 I have always been very active and enjoyed running, hiking, skiing, snowboarding, playing soccer and competing in sprint triathlons. I found my self doing these things less and less as pain began to creep into my daily life (around age 40). For the last decade, I have been exploring various ways to deal with chronic lower back, muscle and joint pain. Yoga is the answer for me and the most effective solution I've found to manage pain and the depression that comes with it. Completing the YogaRenew 200hr YTT has expanded my knowledge and given me access to an incredible yoga network. Innovative, weekly newsletters give ideas that add valuable dimension to my yoga practice. I am inspired when I read what other graduates have posted. The playlists, sequences for specific purposes, yoga class themes and links to the blogs give me continuous insight to help me become a better teacher. I want to share the peace, strength and confidence I have gained through practicing yoga as I teach Beginning and Restorative yoga to those who seek relief from chronic pain or other limitations.With much gratitude to the team at Yoga Renew!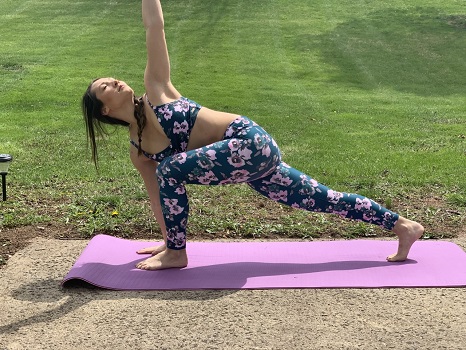 I began practicing yoga while in college to help balance and strengthen my physical and mental health. Yoga has become a staple in my life and I have wanted to share that love with others. As a 6th grade teacher, I understand how important it is to teach children how to balance their physical and mental health as well. I am looking forward to bringing aspect of yoga and mindfulness into my classroom as well as offer private yoga classes.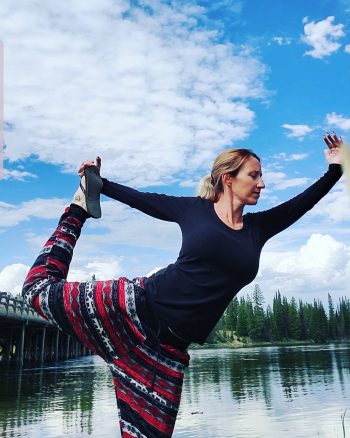 My name is Vannesa Mudrovich and I just completed my course… I started this journey because 2 years ago I lost my little brother to suicide and I started yoga to help cope with the grief. I started advocating with AFSP and learned that yoga was helping veterans with ptsd, and realized I was not the only one benefiting from yoga. I wanted to make a difference and teach people that there are coping skills available to us and we can heal through exercises and meditation. I set my mind to get this and now I'll be able to do yoga for our out of the darkness walk events as a instructor. So thankful for this course – I learned so much.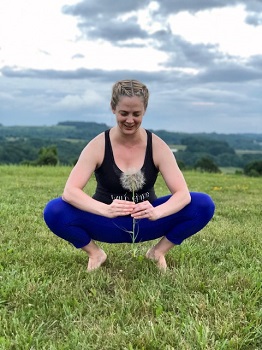 My yoga journey began almost 13 years ago when I was longing to find anything that would calm my crazy brain down for a few minutes. My brain never stops. Ever. But in a 60 minute yoga class I found a few moments of calm. So I kept going back and every week I found a few more moments of peace. I started practicing yoga at home everyday on my own – then found a studio nearby and it became my safe place. I love the calm mind and sense of peace I find on my yoga mat. I love practicing with other yogis that love the practice as much as I do. I have wanted to enroll in teacher trading for a long time but living in a rural area and working full time made it very challenging. I was so happy to find YogaRenew teacher training available online. The detailed curriculum was exactly what I was looking for. I love working at my own pace and challenging myself to grown both on and off my mat. Thank you YogaRenew for giving me the tools needed to teach others this beautiful practice! Namaste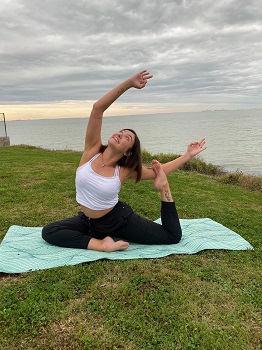 There are two kinds of tired. The one that needs sleep, and the one that needs peace." Yoga found me at a time where I had no idea where I would go in life. I left university twice, moved cities three times, and had wild passion for too many things to choose. Nothing felt right, and nothing seemed to fit into all the goals and ideas I had for my life. Finally, after being hospitalized and facing the scariest moments of my life, I realized I wanted to do the best that I could for my body and make a career out of it. Through this mindset, yoga appeared to me in flashing lights and for the first time in my life I felt like I was finally moving in the right direction for me. Once this began to fall in to place, I finally felt rested- I felt peace.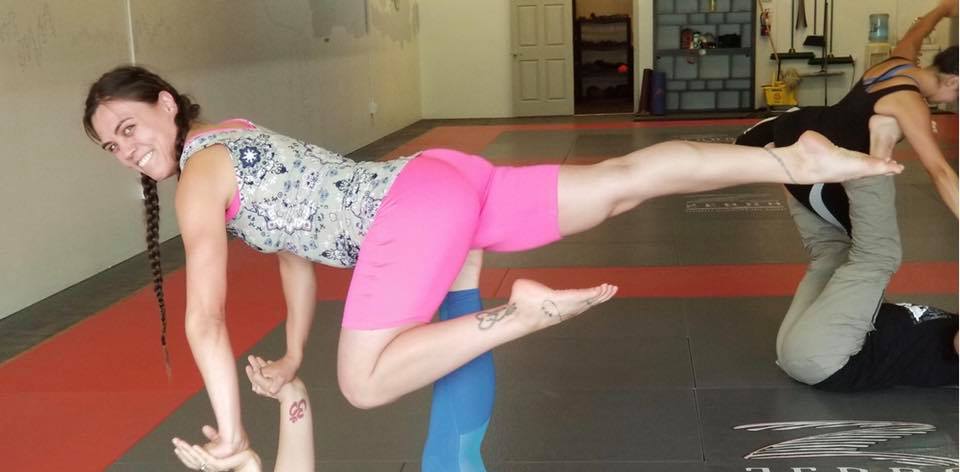 My name is Kristi Asplund and I am a 31 year old with a great passion for overall health and wellness, I have spent 16 years working in the dental field and my passion for yoga started about 7 ½ years ago while pregnant with my first child. I have since taught many yoga sessions for my coworkers, friends, family and children. My amazing husband, Ian, and my three children have helped me so much by allowing time for my studies, practices and joining in on my classes. My children love doing breath work, meditation and acro-yoga exercises with me, with their help I have learned so much and I am so excited to continue my journey for the complete 500hr training. I start teaching yoga at the Auburn Valley YMCA on August 5th on Monday nights and I have plans to combine my traditional, homemade medicine workshops into related yoga workshops like some pre and post-natal yoga with an hour of making your own diaper rash ointment and sore nipple salve for pregnant and breastfeeding women, or cold/flu yoga w/ homemade tea's, vapor rub and headache salve; just to name a few. Thank you again to YOGARENEW for the amazing experience and wonderful program. I look forward to continuing to work with you throughout my lifetime.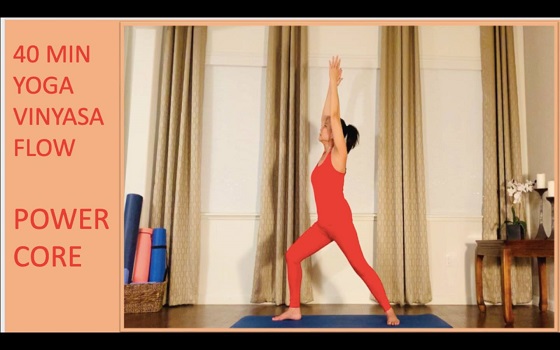 Hello, I'm Shirlene Mendiola, who recently graduated from YTT 200 hr online course. I've been practicing yoga well over 2 decades, as a student. During years of practice, Yoga has always kept me focused, centered and well grounded, while maintaining health in mind and body.
My career started in travel within the airline industry. I had the opportunity to explore and travel to over 52 countries with freedom. Keeping my passion with Yoga, I continued to share this practice with others around the world.
YTT provided me an opportunity to become a Yoga instructor, by providing online training. I'm happy to have had the opportunity to pursue my dream in becoming a Yoga trainer, by teaching others the importance of good health and well-being. My next journey is to build a business, coordinating yoga retreats in other countries globally.
My website (YogaTourist.com) is still under construction, stay tuned.
Here's a preview of my latest virtual online Yoga session via YouTube: https://youtu.be/UDDoGZL9uCU
Thank you YTT Renew and staff for your professional training and endless support. Yet to further my practice, I plan to continue the 500 hr course. I would promote this course to anyone interested in pursuing a career as a Yoga instructor. Namaste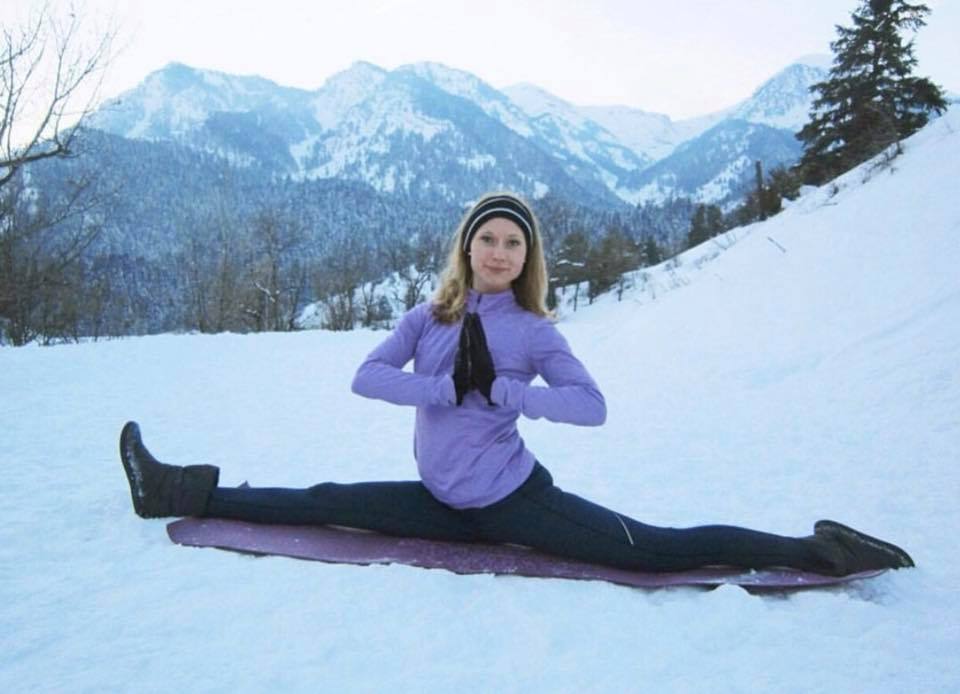 As an instructional designer of online courses for my career, I was enthusiastic to combine my love for yoga with my passion for online education. The course exceeded my expectations by providing excellent content, a variety of media, useful resources and assignments, and a supportive online community. I so appreciated being able to complete this course at my own pace, allowing me to balance it with a full-time job and other responsibilities. This online course enables students to pursue their dreams of teaching yoga, when it otherwise may not have been possible! I have practiced yoga since middle school but my interest in teaching was sparked by an inspiring teacher of one of my college yoga classes. In addition to my regular practice, I have enjoyed trying some goofier yoga options in the community, such as goga (yoga with baby goats) and snowga (yoga in the snow). I am currently teaching an evening community class and I love it! I plan to teach a couple classes during the week for my workplace as well, to help other workers to find more stillness and strength in their lives. Thank you, YogaRenew!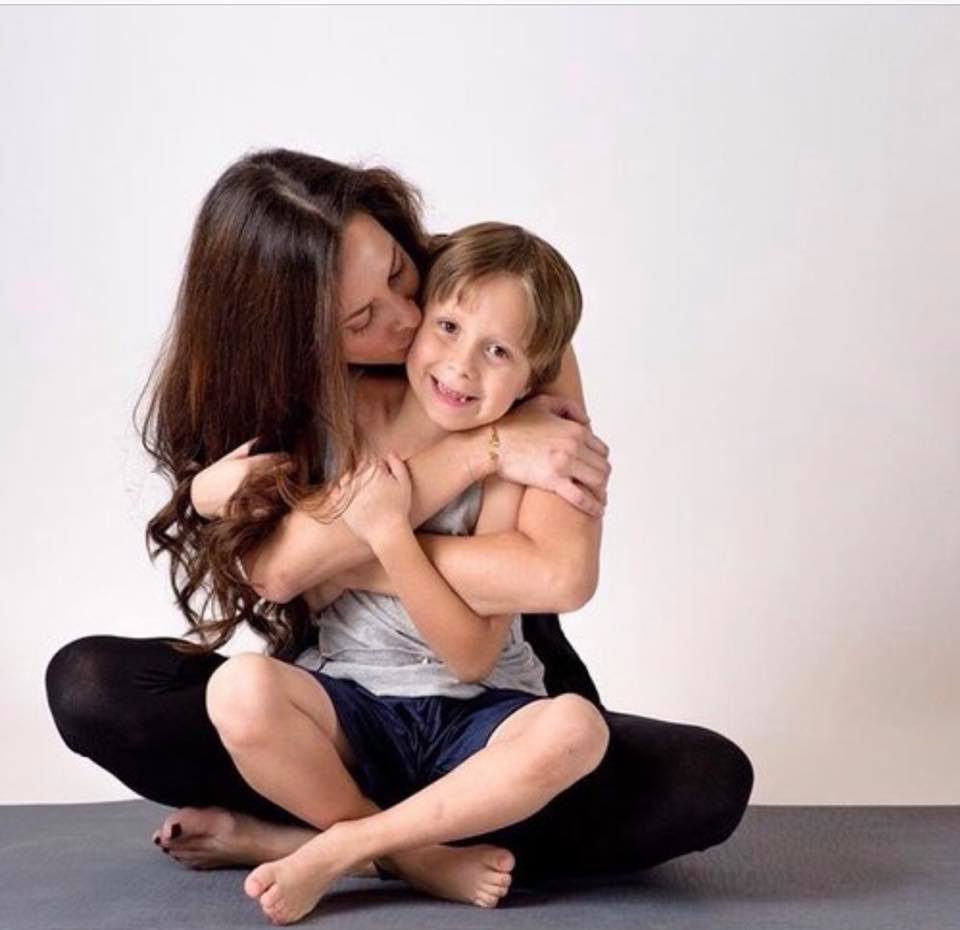 I'm writing in to express how much I enjoyed the 200 hr program. It was a great way for me to enhance my practice.Yoga has been a part of my life for over 15 years. As a designer, Yoga kept me relaxed, focused and grounded.I wanted to share the experience with my family and community so I enrolled in a Children's Yoga teacher training, which led to a 500 hour intense in-person teacher training, and I quickly fell in love with teaching Yoga. I have published 2 Yoga books for yoga teachers available on Amazon. I also am a RCYT, Children and Teen, and I teach Prenatal. I have received many online features, including Conde Nast Fingerprints. My personal practice has helped me grow stronger, become more flexible and fearless, and yoga inspires me to live each moment more mindfully. I am so grateful for the wisdom my yoga teachers have shared with me.YogaRenew has been a great way for me to deepen and refresh my knowledge and infuse new ideas into my teaching. It's so important to continue to educate yourself and keep it fresh. This is a solid program that is accessible and gives you flexibility. Light and Love, Rita.
I just completed and recieved my 200 Hr Yoga Teacher Certification. I'm pumped to begin this new journey and be a lifelong student of the practice. Yoga has made a big impact on my life with gaining strength, flexibility, and mental clarity. I have been practicing yoga for about a year now. It has been one of the best things for my body and mind. I came from a sports/bodybuilding background so lots of wear and tear over the years. My right shoulder has a partially torn supraspinatus and grade 3 labrum tear. A car accident with a woman rear ending me back in December 2017 left me with 2 herniated disc in my neck and 2 bulging disc in my back. I am thankful I havent needed surgery to repair anything. With all those injuries I have completely revamped my training to try and keep my body healthy for the long run. No more heavy weights, lots of bodyweight exercises, and yoga poses. Trying to keep this body surgery free, strong, and mobile far into old age. @yogarenewteachertraining was an amazing course and proud to be a graduate of the program. Love being able to go back in to the site and refreshing myself on anything I need. The course was detailed in every aspect. The price was phenomenal so works with anyone's budget. They even offer a payment plan. Can't say enough good things about this program. Excited to bring more health and wellness to the Central Texas area through yoga courses, private at home training, and nutrition. Om shanti, shanti, shanti. Namaste.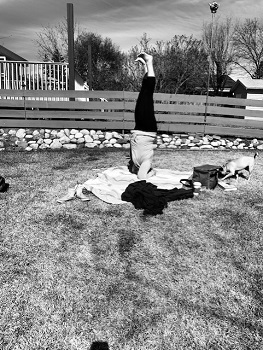 I have taken yoga classes off and on since high school, but it wasn't until the last couple years I have been more consistent and invested in the practice. Last year I was not necessarily looking to teach, but deepen my practice and a good friend just happened to recommend taking the YogaRenew course she recently started. I have enjoyed the program so much and it really does instill confidence to teach, I learnt so much and I am so grateful for the experience and knowledge that comes from the course. Yoga is such a great way to build a tribe and have as a community of support and I feel so blessed to of had support through the Facebook group, good luck to everyone! Namaste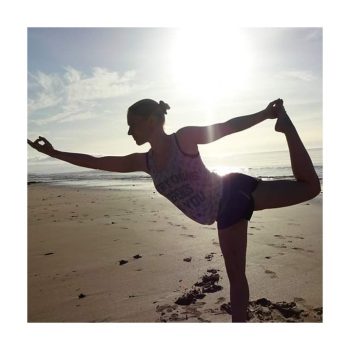 My name is Jessica, I´m 35 years old and mother of two wonderful kids.
I remember buying my first yoga book after school, when I was 13 years old. I was so fascinated by this ancient practice and began to try it all by myself. Since that day, for over 20 years now, Yoga has played a role in my life, sometimes more, sometimes less intensively.
Doing the 200h yoga teacher training by YogaRenew, I have been able to deepen my yoga practice and get a better understanding of it. I have grown so much during the last months of intensive practice and Yoga helps me to be a better version of myself and to focus on the important things in life with a calm and clear mind. I am sharing my yoga journey on instagram and would be very happy about people joining me and connecting with yogis all over the world.
My IG account is: the.yoga.journey
PS: Never stop doing Yoga!!!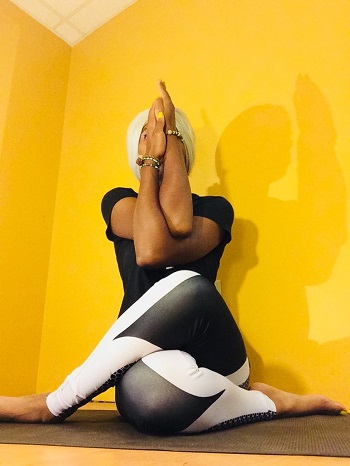 My love for yoga became a reality when I saw how it transformed my depression into manifesting my dreams. As I continued to do yoga, I saw that my life got better and so did mindset. I am glad I took the leap to take up YogaRenew and teach others the beauty of yoga.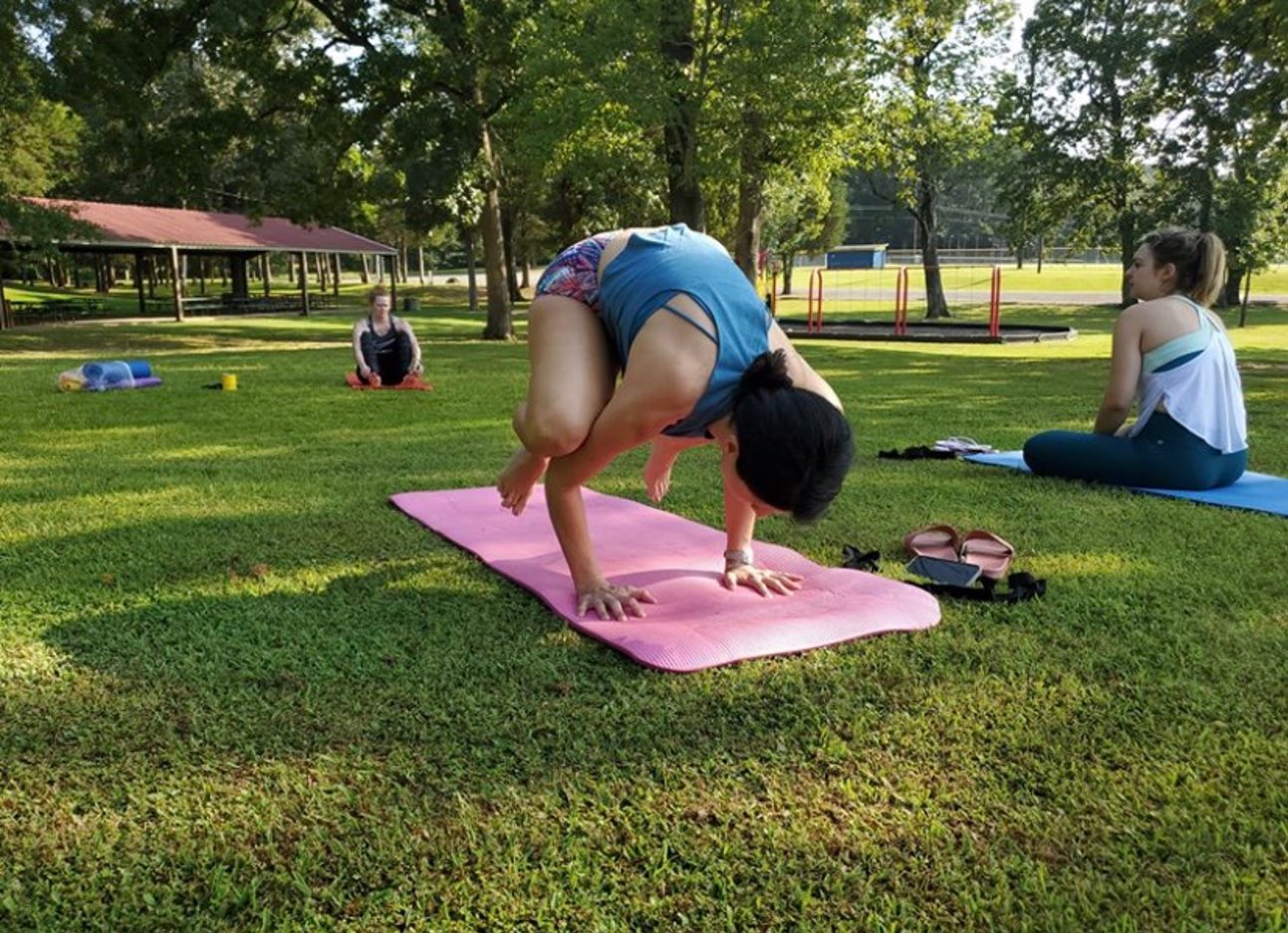 My journey with yoga has been a 5-year long process. Yoga has been so helpful for me dealing with anxiety. It's been a goal for me to become an instructor so that I am able to share my love of yoga with the amazing people in my community. Teaching them about yoga, loving themselves and how this practice is about them. I love telling my people how the practice of yoga has helped me. I love watching people that would otherwise not try yoga really take their own practice and see how it helps them to grow and deal with life. It's become my saving grace and I'm so thankful for YogaRenew and being able to intertwine my schooling with my normal everyday life at my own pace!
Can't wait to get started on this journey!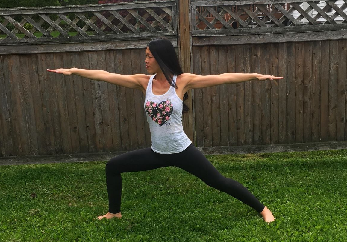 My name is Christina Wong and I started my yoga journey about 20 years ago when I was in high school. My mom and I were looking for an activity to do together and we started going to a local studio. We were immediately drawn to one of the yoga teachers there. She was positive, encouraging and had a very compassionate presence. Through the years I continued with my practice on and off as I was busy with pursuing my career aspiration as an occupational therapist. I remember there were many moments where I missed practicing yoga as it also fit so well with my Buddhist practice. After more than a decade of being an occupational therapist and working with so many amazing patients, I decided to pursue my life long dream of becoming a certified yoga teacher earlier this year. I am so grateful for the YogaRenew Teacher YTT program as I was able to learn and practice from the comfort at home. During this current worldwide pandemic of COVID-19, I was able to learn about yoga and still feel connected to the outside world despite being quarantined at home. The program was challenging and it was a great opportunity to once again challenge self-doubt, laziness and my fear of failure. I learned from great instructors and definitely challenged my fears and developed my warrior spirit. I especially loved the class themes of power/surrender, desire/letting go and mindfulness. It was an amazing process and experience. I am so happy to be starting my own yoga instruction company called Lotus Flower Yoga LLC here in New Jersey. I look forward to continuing my educational journey with YogaRenew, to continue to develop as a yoga student and to sharing this amazing practice with others. I would especially like to thank my fiancé who pushed me to go for my dreams and for all of his daily encouragement and positivity.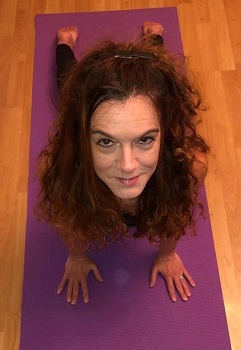 I am feeling such gratitude for the YogaRenew Teacher Training. I just completed the 200 Hour course. It was absolutely wonderful, full of all the information I need to be successful. I found it an easy-to-navigate self-paced format. For years, I have longed to be in a place that would support others through yoga, nutrition, essential oils and exercise. Now I am in that position completely. And I am already planning to enroll in the 300 Hour in order to further my practice to best serve my students.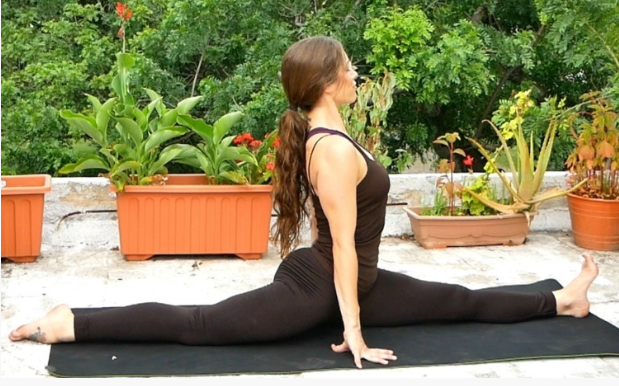 I love how yoga has helped me through thick and thin, my mat and breath are always there. I've had a personal yoga practice for over 11 years and a desire to become a teacher for many of those years. I became a structural integrator along the way and opened a new academy with my husband. In that process I fell in love with online teaching and learning. When I found Yoga Renew it felt like the perfect opportunity to take the dive and become a certified teacher. I loved that I could fit it into my schedule and do it from home. I learned a lot and am already offering classes. Thanks YogaRenew for turning a dream into reality!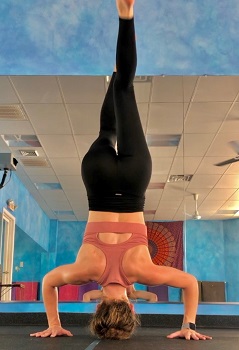 My name is Nicole and I'm a junior in college studying exercise science, hoping to take that knowledge of the body and incorporate it into a yoga practice that benefits all different body & brain types! I got involved with yoga after two knee injuries that resulted in reconstructive surgery, changing my workouts forever as an athlete. I love the way this practice works for my body type, helping me relieve tension and stress, and now I have the ability to share this love with everyone. Thank you YogaRenew for helping me achieve my goals, I hope you continue to inspire yogis around the world!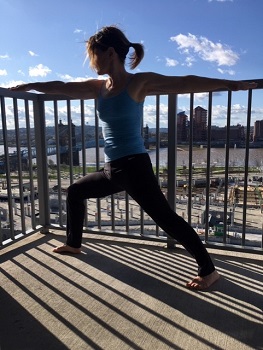 I have dedicated my entire life to the love and study of movement, and am beyond impressed with the intensive, complete and informative YogaRenew Teacher Training Program. I am thrilled to have discovered YogaRenew to elevate and enrich my fitness background which includes a BS in Physical Education, Graduate studies in Exercise Physiology, and ownership of a Spinning & Pilates Studio. Thanks a million for the lifetime access to the course and the continued new material. Much respect and gratitude to the YogaRenew Team! Namaste.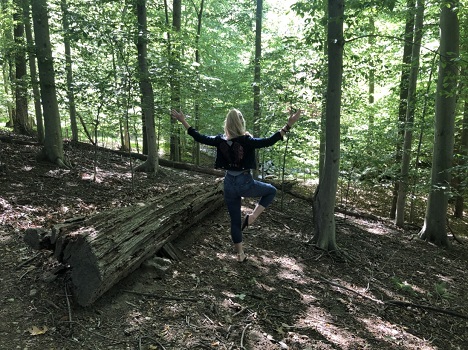 YogaRenew has the most beautifully designed and well integrated curriculum for studying, learning and developing a deep understanding and passion for yoga. I am proud to be a graduate of the program. I share with you one of my favorite yoga poses… tree pose. I love this pose because it reminds me that we all must deeply root ourselves into our passion so that we can share it with our beautiful world. I just designed my yoga tribe jacket I'm wearing for my yoga business. Thank you YogaRenew for inspiring me to take my passion for yoga to a new level and create my own personal yoga business. The sweet yogi kids that I teach also love tree pose; which is another reason it is one of my favorites. We as yogis, have so much love and beauty to share with our beautiful world and I'm proud to be a part of such an inspirational community of love. Have a beautiful day. Namaste
My Instagram accounts are
@kidsyogacardio
@jeweliemodel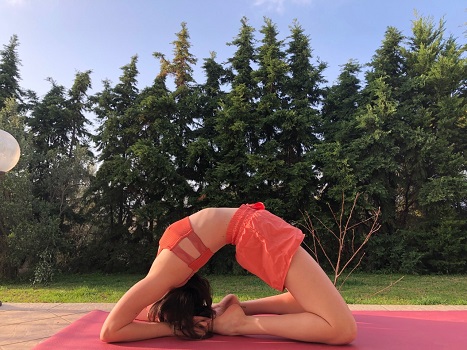 I am from Greece, I am 19 years old and I have been practicing yoga since 2014. I fell in love with yoga right away. I took this teacher training program because firstly, I wanted to evolve my own personal practice and secondly, because I wanted to be able to spread my knowledge and my love for yoga to others.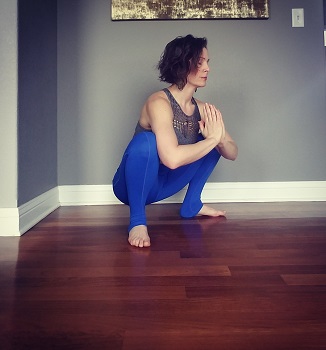 I started practicing yoga consistently about two and a half years ago. I am a mother of two young children and was feeling drained and a bit out of sorts emotionally. I needed to change something. I started practicing daily at home early in the morning before the children were awake or after they went to bed. It became my "me time". I immediately started to feel better. I decided to participate in an Instagram yoga challenge for something fun to do, and in turn found a wonderful yoga community online. Since then, I have started hosting challenges and have been sharing my love of yoga with others. I decided to go for my 200hr YTT to deepen my knowledge and practice. I loved being able to go at my own pace. As a working mother, I needed flexibility with my training. I hope to teach classes privately at some point. For now, I am sharing my love of yoga with friends and family. Thank you YogaRenew for helping me achieve my goals!" You can follow Sarah on her yoga journey on IG here: @sjoyfulyogini
My name is Breena and I have been practicing yoga since my freshman year of college. I am a licensed athletic trainer and I believe yoga is so important for the physical and mental health of those with injuries. I am very excited to be able to incorporate yoga into the rehabilitation of my patients!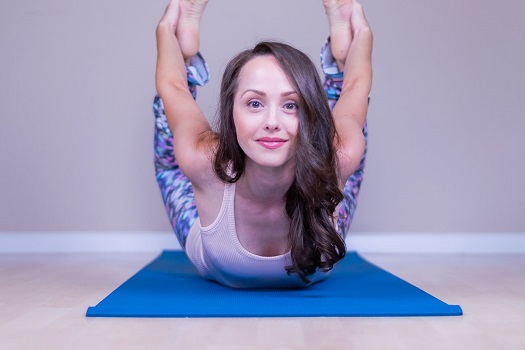 I'm a wife, homeschool mother of two, photographer, and yogi residing on the Olympic Peninsula in Washington State. I started practicing yoga while pregnant with my first child nearly 6 years ago. I immediately realized the physical, mental, and spiritual benefits and have been practicing yoga ever since. This past year I felt the need to deepen my practice with a 200 hour program, but wasn't able to step away from home to attend class in a studio everyday. I chose YogaRenew because the course is comprehensive and self-paced. It undoubtedly deepened my practice on my own time. I'm excited to begin teaching and sharing the journey of yoga with others.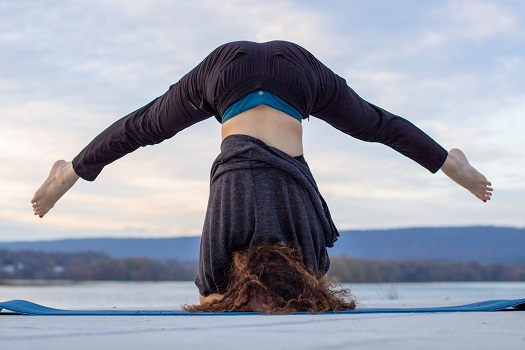 Dianna Cortorreal is a yogi and photographer based in Pennsylvania and soon New Jersey. She was primarily raised all over the northeast as well as a couple of years in the Caribbean. She started her journey with yoga in February of 2017 and has been committed ever since. Dianna's fascination with capturing imagery began after her return to the U. S. from the Caribbean as a way of preserving memories. Now, she merges her two passions together creating photographs of her yoga practices and teachings. Her favorite asana is Headstand Pose (Sirsasana) since it is a powerful pose that strengthens the body while helping you improve blood flow and relieve stress. Dianna also specializes in photographing portraits, events, families, babies, nature, food, landscape and architecture.
I've been doing yoga now for 12 years. And I've always found such a peace with it. It is one of the best things for me; mentally and physically. I have a connection to it, because when I was 12 years old I faced a big hurdle. I was diagnosed with a major case of scoliosis. My case was so bad I had to have the surgery anterior and posterior. Meaning they had to go down the spine, and they also had to go in on my side and take some of my rib to graft into sections of my vertebrae. I was very fortunate to have an amazing surgeon and here I am 18 years later and I never experience any pain! So needless to say, finding something active that I've really liked has been challenging but, yoga has always been my answer! I hope to teach yoga to young girls just like me who are going through scoliosis as well. If I can do it, so can they!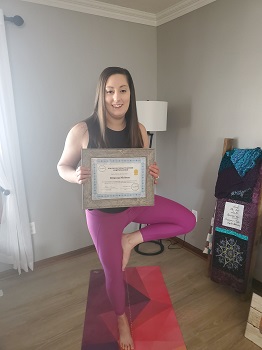 My journey with yoga started a year ago. I was asked to start teaching float paddleboard classes at work. One of those classes being float yoga. My experience with yoga was very limited. I practiced maybe a handful of times a year and never had any experience teaching. I was very intimidated but set out on trying to learn everything I could. I am from a rural area where teacher training was hours away and I could not take enough time off of work to get to training. After trying to work my way through classes for a few months I found Yoga Renew. I am beyond thankful for this program and everything that I learned. My teaching has gotten so much better and I have a lot larger class size now.
I'm a scientist who sits all day long and I developed pretty bad back and shoulder pain due to incorrect postures. My friend took me to a yoga class and I was completely hooked after the tension on my back and shoulder was relieved dramatically. I was an intense person almost all the time and I had difficulty relaxing, but I become a more calm person after consistently regular practice for one year. I'm interested in sharing the benefits of yoga with the community, so I was looking into getting certified as a yoga instructor. Getting a traditional in person certificate is very costly in terms of both money and time. Then I found YogaRenew. It's online and affordable. It is a good fit for me, so I registered YogaRenew 200h teacher training and I learned lots of yoga knowledge, especially about human anatomy.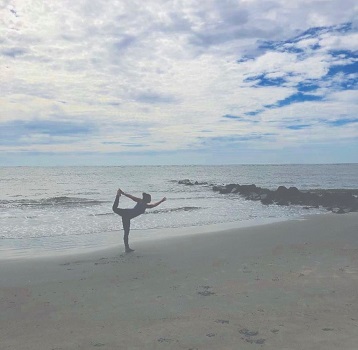 I was certified to teach kid yoga a few years ago and really fell in love with the practice, so I decided to enroll in YogaRenew 200hr YTT. I absolutely loved it! When I started the training I just wanted to expand my knowledge for my current classes, but now that I have finished, I feel confident to teach everyone! I even took a few trauma-informed yoga courses throughout this process and plan to teach youth AND adults in trauma centers. My love for yoga definitely has grown since taking this course and am so glad I decided to do this. I plan on enrolling in their 300hr class in the near future!
@3bennetts
I did my first yoga class almost 30 years ago and felt an immediate connection. Over the years, I practiced occasionally or frequently, depending on logistics. In the last decade, my practice became daily or semi-daily. As I evolved and sought tools to heal and meet and elevate my becoming, my pull to yoga increased and my practice became essential. As I branched out in my being, so to did I seek different variations of yoga to meet those differing physical, mental, and spiritual needs. My yoga never failed me; it's part of who I am.
Powerful body, mind, and spirit practices like yoga change you. Beyond the physical benefits, the self-awareness, actualization, and responsibility that yoga cultivates can ignite major life changes. For me, my 20-year corporate technology career became unacceptably out of alignment with who I was and what I wanted to offer to the world. I felt suffocated and needed to return to my healer roots (and the impetus behind my degree in Behavioral Neuroscience!). So I walked away. Not easy for a single Mother like me, but as I suspected, a watershed milestone that clarified my purpose. Naturally yoga is part of that path, and it's for that reason that I completed my 500-hour Advanced Yoga Instructor certification (and many other trainings!). Not necessarily to instruct typical classes in a studio group setting, but to blend yoga with other scientifically-informed therapeutic modalities into educational and experiential offerings. My vision is clear, and my wholehearted intent is to reach and teach elevated health and wellness practices to a new depth and breadth of online learners and doers.
 @vitalityyogaonline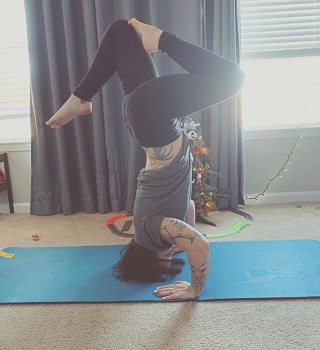 I originally took an interest in yoga as just a way to move my body. I did gymnastics when I was younger, so yoga as a workout seemed the most logical to me. As I continued and started going to classes, I learned there was much more to yoga than just the physical aspect. I began using it as a tool to calm my anxiety and escape the business of my life for at least 30 minutes a day. I am now a mother of a 2 year old, so he makes it a little harder to focus and clear my mind during my yoga practice, but I still try! I hope to continue to learn and grow more with my practice and one day guide others! My Instagram is @happilyhensley if you'd like to follow my journey!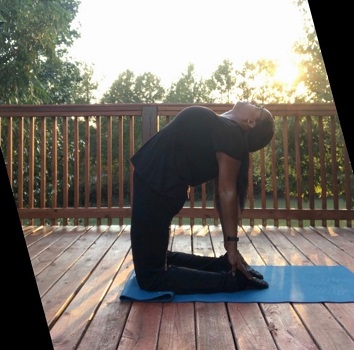 A few years ago I was given a diagnosis of osteoarthritis, a prescription for pain pills and was sent on my way. I knew there had to be a better way to deal with this. I had taken a yoga class here and there and recalled how I felt afterward and wondered why I did not stick with it. This diagnosis brought me back to yoga and I am so glad it did! I can't say this will work for everyone, but it worked for me and I no longer take those pain pills. I still have some bad days, but having an alternative to taking a pill to mask the symptoms and not address the issue has made a major difference in my life. I am now addicted to Yoga and I am OK with that! My joints, as well as the rest of my body, my mind and my spirit are all smiling. I am looking forward to sharing the benefits of yoga with others. Becoming a certified yoga teacher is one step of many to help me achieve this. " IG – @ReeReeTheYogi FB Group – ReeRee The Yogi – My Journey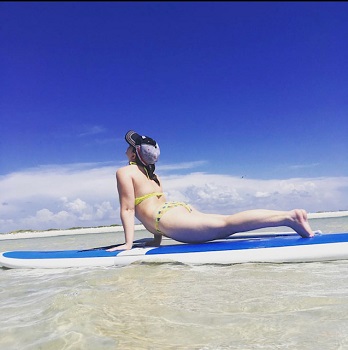 My name is Kelsey McDermott and I'm 21 years old. I fell in love with yoga about a year ago. Practicing yoga gave me a sense of self-confidence I never knew I had and taught me lessons I didn't know I needed to learn. It taught me not to compare myself to others and to be proud of my failures. But, most importantly, it taught me to love myself in the state I'm in and accept the fact that I'm still growing.
My name is Angie Ciuffetta and I'm from Toronto, Ontario. I currently work at a Canadian University and support students with mental health. My interest in Yoga began when I saw the psychological benefits of yoga and the effects it has on mental health. My plan is to teach restorative yoga to students who suffer from mental health conditions as a means of recovery. My favourite type of practice is Aerial Yoga, it allows your muscles to work harder, increases flexibility and helps with balance. YogaRenew has helped further my knowledge as well as provide me with an in-depth curriculum. After completing this course, I've been accepted into one of the top Aerial yoga schools in Toronto! Instagram: @ange___c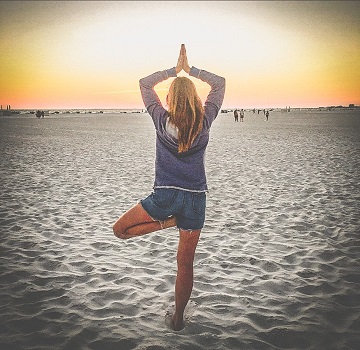 From my first yoga class 26 years ago, I was hooked. I was young but boy, I remember feeling this connection inside that was way beyond an exercise class. I quickly realized yoga is so much more than asanas-and it's these other aspects of the 8 limbs of yoga that have kept me coming back to the mat for over 26 years. Yoga resonates with me on so many levels and has helped me through so many seasons of my life. Through career changes, cross country moves, a marriage, three kids, a master's degree, sickness, loss, teaching 4th graders, a divorce, and ALL the daily stuff of life in between, yoga has been my anchor. Somewhere along the way, I developed this dream of teaching yoga and being able to spread the good that yoga brings, but it was always out of reach for me due to time and cost. Then I found this program, though I was admittedly a bit skeptical. However, i can't say enough about what I learned. This program has allowed me to reach a goal and immerse myself in something I feel so passionate about but otherwise could not afford-both logistically and financially. At age 50, to stop and realize you've reached a long held goal…? Well, that's something to be super grateful for. I'm so thankful for this program, the endless resources, the feedback, the FB support group, and the comprehensive training. So yay! Three teenagers in the house and I did it!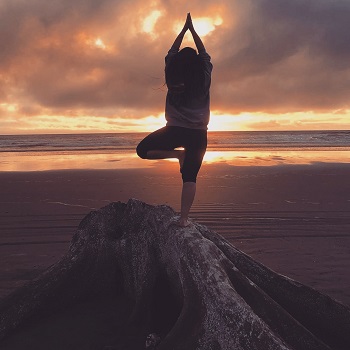 "I have been practicing yoga on and off since college, mostly as rehab for dance and horseback riding injuries. I was amazed with the amount of mobility I gained back, and yoga has been the practice that has allowed me to return to classical ballet training!
I honestly enrolled in the 200 hour course on a bit of a whim, but teaching friends and family already has been an amazing experience. I love working with my fellow dancers and athletes on injury prevention & management, as well as meditation and stress management. My future plans include continuing to work with dancers, as well as horseback riders, and developing specific classes and workshops for their individual bodies. I definitely surprised myself by beginning this journey, but it is absolutely life changing in the best ways.
Thank you, YogaRenew!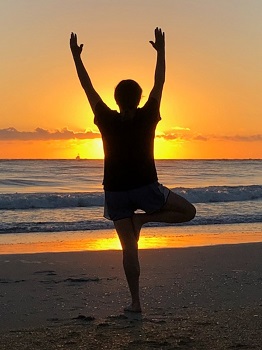 This is my favorite yoga photo of me taken in one of my favorite places in Florida (I'm originally from Florida but live in the DC metro area). I found out that doing a balance pose on shifting sand is not an easy task! I've have been doing yoga on my own, off and on, for quite a while, but about 4 years ago I found myself in a deep depression due to life changing events. Looking for a way to cope, I starting attending a Hatha Yoga class, with an amazing teacher. I found peace in the poses, in the breathing, and in Yoga Nidra meditation. Peace I hadn't felt in years. I practiced yoga regularly for about 3 years, and with the encouragement of my yoga teacher, looked into various YTT 200 hr programs, but didn't find any which were a fit for me. I wanted to learn for the joy of learning, and not feel like a student in a school, memorizing material for tests. I am so grateful that I discovered YogaRenew – it gave me the freedom to learn the way that was best for me. Now that I am certified I want to help others find the healing and peace that I found in Hatha Yoga. Right now I will be subbing for my current yoga teacher for a few weeks in the spring and about a month in the summer. After that, we'll see where life leads me.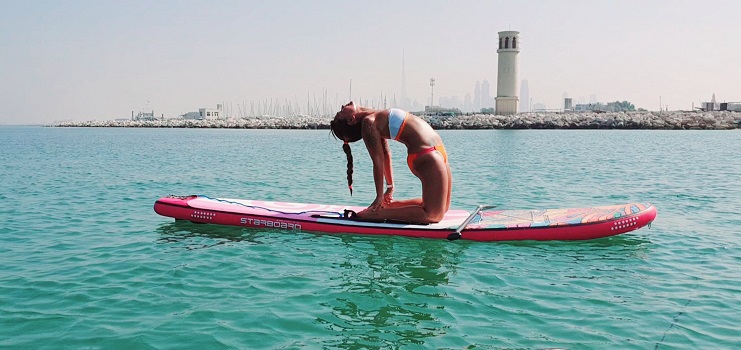 I've been practicing yoga for years, my personal favorites are Hatha Yoga, Yin Yoga and Suspension Yoga. I have met and learned from a number of experienced yoga teachers throughout years of attending these classes in my favorite yoga studios where I am currently based (in Dubai). I thought my interest in yoga would end as a student. Then I started doing my home practice, I finally got encouraged to get my teaching certification in Yoga Trapeze and Gravity Yoga which are two out of 3 of my personal interests. The only thing missing was the structure required to be able to lead and teach a Hatha Yoga class and that's when I found Yoga Renew. I am thrilled to have completed Yoga Renew's 200-hr Yoga Teacher Training. I simply love the structure of the programme, it not only deepened my practice but it really allowed me to learn how to be able to lead a class. If I had to pick the best highlights of my learnings with Yoga Renew, it would be the structure of how they taught anatomy, the asanas and class sequences. They have given the information and practice lessons in such a way that you just get hooked and get encouraged to learn. It was fun learning with YogaRenew and I'd recommend their YTT to anyone.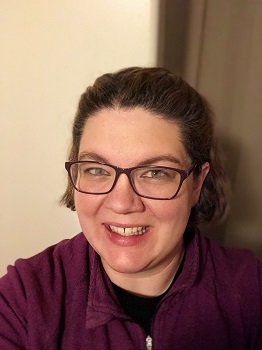 As a Licensed Massage Therapist, restoring movement in the body is very important to me and my clients. Now as a Yoga instructor I can take my massage sessions and treatments to a whole new level. I am so grateful for this yoga path and bringing a whole new awareness to my world of health and wellness. It will bless many lives.Follow Kaley on her yoga journey here IG: @GroundedSoulWellness
Become Certified In Your Free Time.
Get started with YogaRenew today, and start learning at your own pace
Compare Courses