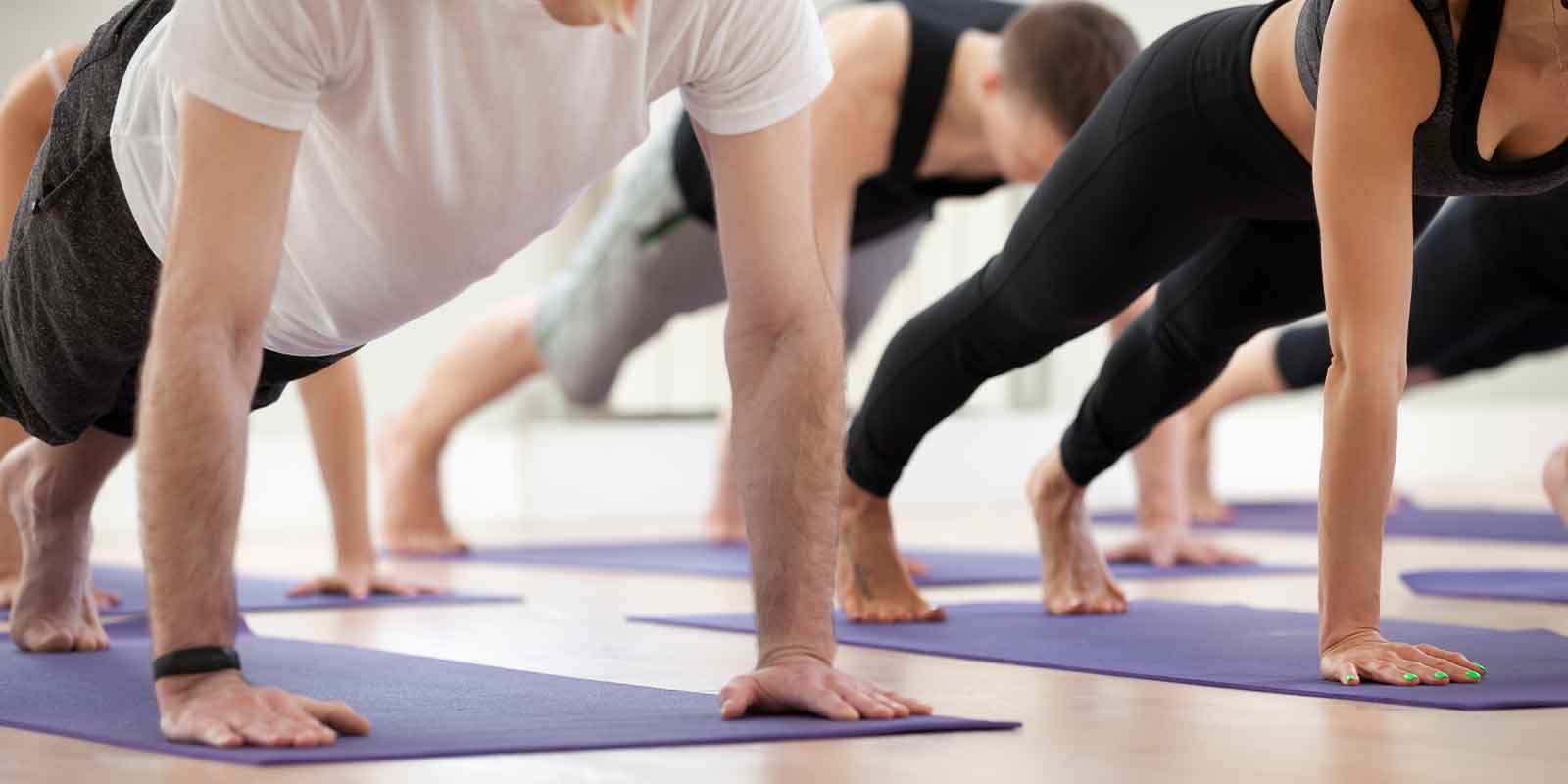 Chaturanga Dandasana is a staple of Vinyasa and many other types of yoga, but a lot of practitioners make little mistakes. And once you start doing something in a not so great way, that tends to stick. Hopefully, you've had teachers that stop and break down Chaturanga. It's not something that's easy to "get" just like that. Many people who have been practicing for years can benefit from a little tune up from time to time.
What is Chaturanga?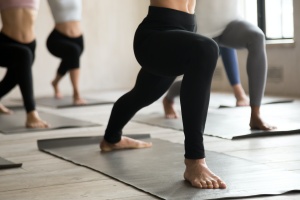 Chaturanga begins in plank pose. However, you can train your body and mind to shift into Chaturanga from plank simply by moving forward about one inch. Your wrists should be directly under your shoulders while in plank, but prep for Chaturanga requires you to be slightly forward.
It's probably been drilled into your head that your elbows need to be in when you lower halfway. Make sure you can feel your elbows brush against your ribs.
The biggest issue many people have is their definition of "half-way." This is where a mirror can come in very handy. Some people don't go far enough, and others are making things harder on themselves (and their joints) by just barely hovering above their mat. Many people droop in the middle at this point, which gives your back zero support.
It's often helpful to exaggerate your hips when learning (or re-learning) Chaturanga. It might feel like your hips are way up in the air, but if you check int he mirror, they're actually right where they should be. And yes, this will require more work from your muscles. Simply holding at the half-way point, properly, is enough for many people.
Even after practicing for several years, I prefer to start out my Chaturangas with a baby cobra. It stretches in a different way than the full Upward Facing Dog. It also helps my body get into the Chaturanga rhythm.
I encourage my students to mix and match baby cobra with Cobra and Upward Facing Dog. Listen to your body. Feel what these different poses can give you. Remember that yoga isn't about getting to the next crazy looking asana, but about exploring your body and getting the full benefits from every breath and pose.
Yoga Breathing Explained
Any woman who's given birth can tell you that breath makes a huge difference in pain management. What you might not realize is that the breathing you learn in yoga can help you in many facets of your life. Some people faithfully go to their class of choice and wait impatiently to "get into things." They're there for the strengthening and flexibility that the asanas offer, and that's fine for them. However, these types of practitioners are missing out on a very important half of yoga.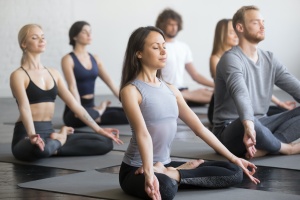 Linking breath with movement is one definition of yoga. It's not just "movement." If you're not practicing the breathing half of things, you're only doing half of yoga.
Yogic breathing has helped me in every complementary facet of my life from my years as an amateur boxer to marathon running and my HIIT training. It's a critical training aspect of every sport, whether you're in an intramural league or a professional. However, it's also a crucial part of other, less active parts of my life. Recently, I had a fairly large cover up tattoo done on my spine. Notoriously a painful part of the body for ink work, I was 12 years overdue to cover up two tattoos that I got on a whim.
Even as a practicing yogi, I was surprised by how quickly I naturally went to my breathing to manage the pain. It gave me something to focus on. Breathing out the pain helped move me from dealing with the pain, to managing the pain, to finally accepting the pain so much that I managed to drift in and out of sleep during the last two hours in the chair.
This is just one example of how your practice might positively influence other aspects of your life. It's often said the biggest challenge is just getting to the mat. But what are you going to use with what you've learned there?