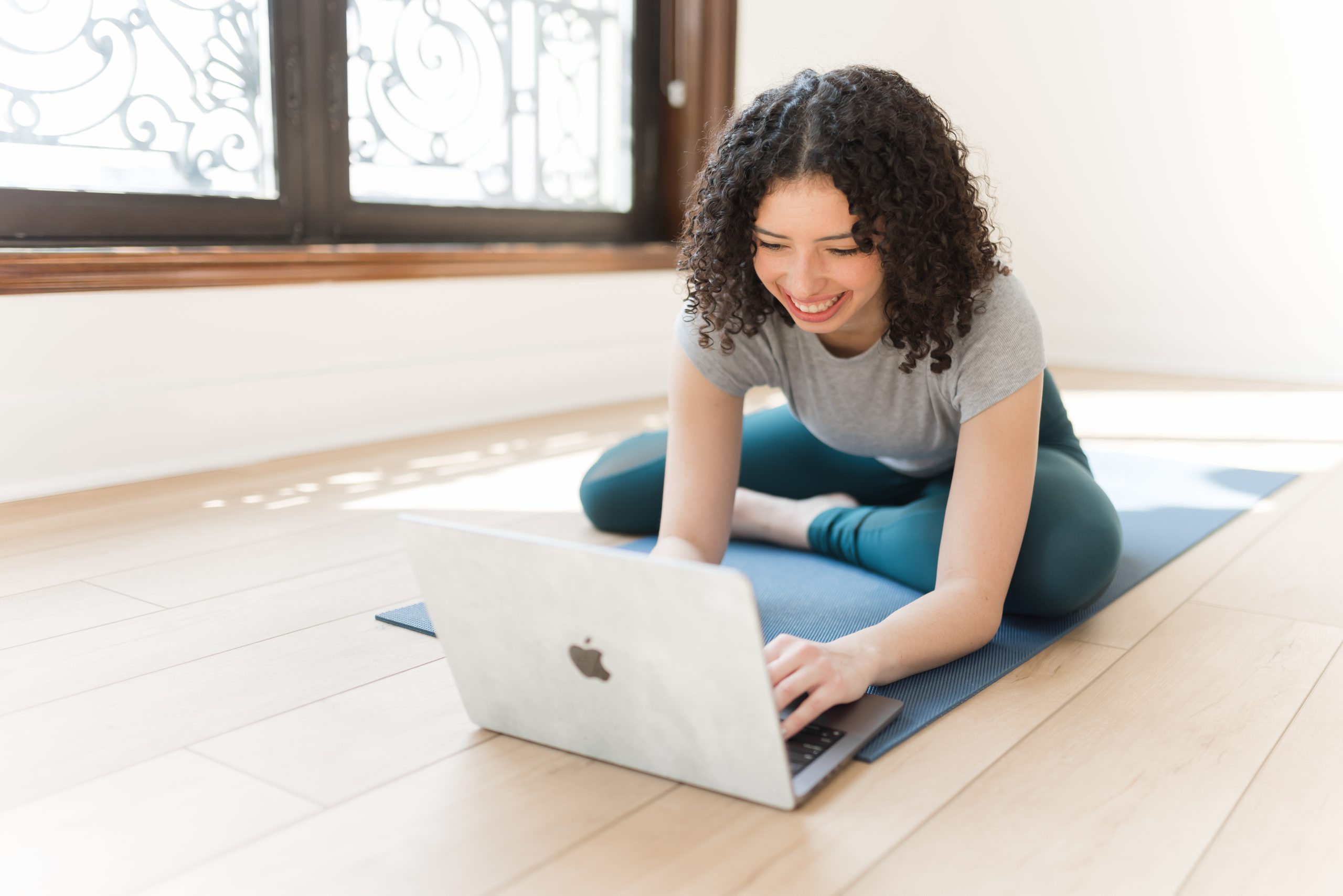 So you've decided that you're interested in becoming a yoga teacher… and we couldn't be more thrilled.
We love that journey for you and invite you to learn more about what it takes to become a yoga teacher based on the expertise of our world renowned teachers.
If you have a love for yoga and everything it does for you, it's pretty natural to want to share that magic with your community by becoming a yoga teacher.
So…where do you start?
Determine where you are going to enroll
The 200 hour program sets a strong foundation for you to build your knowledge upon, so you want to make sure you do it with instructors you trust that are credible. You'll learn the basics and deeply enrich your practice and understanding of yoga, while also building a network of fellow yogis who are on the same mission!
Online vs. in person
Not all 200 hour yoga teacher training programs are the same. Trainings can also be completed at a local studio, and the more popular option over the years, online. Determining whether to enroll online or in person can depend on various things…
Benefits of an in person YTT:
Hands on assists in real time
Having a designated space to practice
Getting the essence of a true yoga studio
Meeting fellow students in person
Feeling responsible for your studies and holding yourself accountable
Benefits of an online YTT:
Move at your own pace
Can access wherever/whenever you need to
Makes you more familiar with a digital space
Access to tons of resources right at your fingertips
More price conscious than an in person
Enroll in a 200 hour program
This is the beginning phase of your yoga teacher training. 200 hours signifies the length of time you will spend invested in the training. A 200 hour yoga teacher training will help prepare you for every aspect of teaching as well as refine your own yoga practice. After you've completed your 200 hours, you can go on to complete 300 and then finally a 500 hour certification.
While you technically don't need a license or certification to teach, it is vital that you learn all you can in a yoga teacher training. The information, both on safety and the practice itself, is imperative to leading safe and fulfilling classes in the future. Students taking your classes want to know that their teacher has spent the necessary time studying and practicing yoga in order to sufficiently consider themself a teacher.
Beyond the actual hours in those courses, you can then move into specialized areas of yoga, such as: prenatal, kids yoga, yin yoga, restorative, and meditation.
Learn what to expect during training
Typically a 200 hour yoga teacher training program is done over the course of several weekends in order to meet the requirements. You are fully dedicating your time, energy and space to the practice. You'll usually be assigned a mentor during an in person training, whereas online you'll have constant virtual support from several people.
YogaRenew's program is offered 100% online so you can learn at your own pace. We wanted to make it accessible for anyone, anywhere so you can learn in the ways you learn. Through our online yoga teacher training, you'll be given the tools, printouts, and resources necessary to complete your training.
Most trainings will cover all the fundamentals of yoga, including, but not limited to: the history of the practice, meditation exercises, inspiration on leading dharma talks and much more. This is so you can lead classes with a wealth of knowledge and feel your best when discussing the ancient practice with your students.
Topics discussed in our online 200 hour YTT:
History and philosophy
Yoga anatomy
The asanas
Pranayama
Meditation
Yoga business + marketing
Mudras
Teaching tips
Sequencing + class structure
Practicing yoga beyond the mat
Chakra therapy
Different styles of yoga
Learn the true foundation of yoga
You will be completely immersed and enriched in the practice of yoga and proper teaching after you've completed your training program. Here at YogaRenew, we have the experience, tools, and resources to help you succeed in your goal of becoming a knowledgeable and experienced teacher. We ensure that our students get the help they need to reach their goals and share the art of yoga with the world.
We also follow the high standards set by Yoga Alliance, and we are proud to be a Registered Yoga School. Because we follow the standards and guidelines set forth by Yoga Alliance, training, you will be able to become a Registered Yoga Teacher (RYT) and get your Yoga Alliance certification after you've completed our training. To learn more about getting insured and start leading safe, powerful and effective classes, read our detailed article, "How to Become a Yoga Instructor."