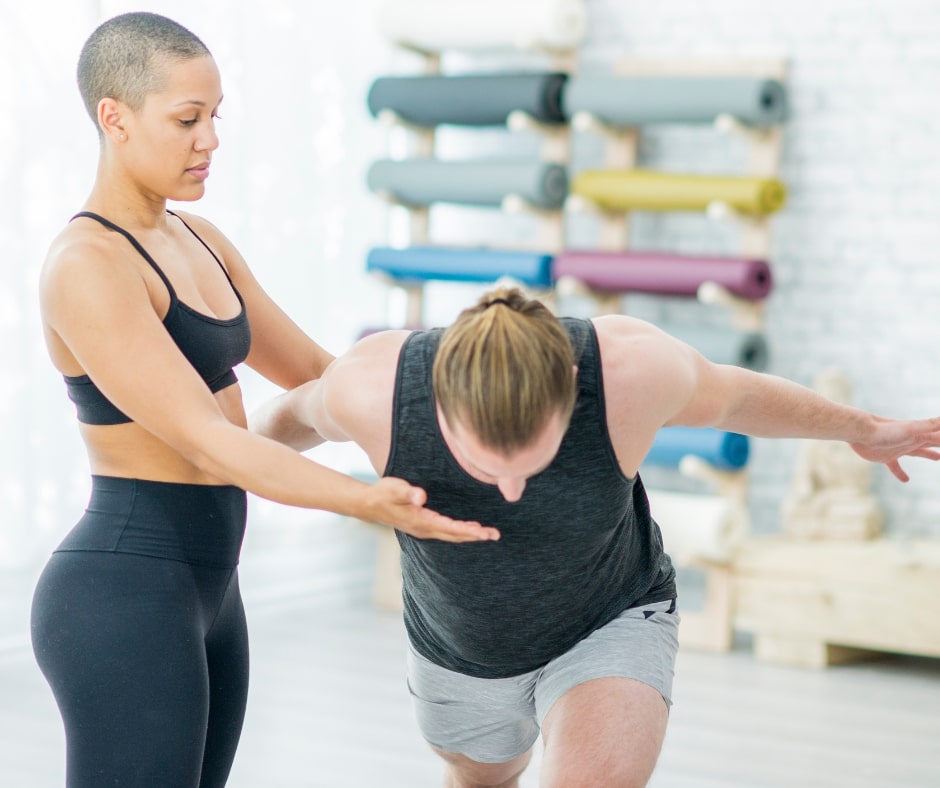 What to Expect in 200-Hour Yoga Teacher Training
So you've decided that you're interested in becoming a yoga teacher! We love that journey for you and invite you to learn more about what it takes to become a yoga teacher. 
If you have a love for yoga and everything it does for you, it's obvious that you would want to share that passion with everyone by becoming a yoga teacher. 
The classes you've taken before have all been by a certified yoga teacher who has dedicated hundreds of hours to mastering this art. 
So what are the first steps to becoming a yoga teacher? You'll start your journey with a 200-hour yoga teacher training program. 
200-Hour Yoga Teacher Training
This is the beginning phase of your yoga teacher training. While the requirements to teach yoga aren't  aren't that clear, this is no doubt where you'll want to get started. A 200 hour yoga teacher training will help prepare you for every aspect of teaching! Many, however, choose to become lifelong students and move onto the 300-hour and 500-hour training programs to get more in-depth knowledge and mastery of the art of yoga and what it means to teach. Beyond that, there are a ton of other more specialized areas you can continue to train in. 
But for the sake of this article, we will only be discussing what is involved in the 200-hour yoga teacher training program. 
The 200-hour program sets a strong foundation for you to build your knowledge upon. You'll learn the basics and deeply enrich your practice and understanding of yoga. 
This is the general summary for all 200-hour yoga teacher training programs; however, not all programs are the same. 
Here at YogaRenew, we follow the high standards set by Yoga Alliance, and we are proud to be a Registered Yoga School and put our future teachers on the path to becoming Registered Yoga Teachers. To learn more about Yoga Alliance, read our latest article, "How Important is a Yoga Alliance Certification."
What to Expect During Training
Because we follow the standards and guidelines set forth by Yoga Alliance, training, you will be able to become a Registered Yoga Teacher (RYT) and get your Yoga Alliance certification after this training.  
Typically a 200-hour yoga teacher training program is done over the course of several weekends in order to meet the requirements, however, through YogaRenew our program is offered 100% online so you can learn at your own pace. This is important because it gives you time to learn what you need and retain it as well.  When you learn too quickly, sometimes you don't have a chance to absorb all of the information.  With our 100% online program, you are able to train whenever and wherever you are. You'll also be given the tools, printouts, and resources you need to succeed and complete your training. 
Here is a high level look at the curriculum for our 200-hour yoga teacher training program:
History and Philosophy

Yoga Anatomy

The Asanas

Pranayama

Meditation

Yoga Business & Marketing

Mudras

Teaching Tips

Sequencing & Structure

Beyond the Mat

Chakra Therapy

Different Styles of Yoga
You will be completely immersed and enriched in the practice of yoga and proper teaching after you've completed this training program. 
Become a Yoga Teacher with YogaRenew
Start your journey to becoming a yoga teacher with us here at YogaRenew.  We have the experience, tools, and resources to help you succeed in your goal of becoming a knowledgeable and experienced teacher.  We ensure that our students get the help they need to reach their goals and share the art of yoga with the world. To learn more about the 200-hour online yoga teacher training and the other programs we offer, contact us today!