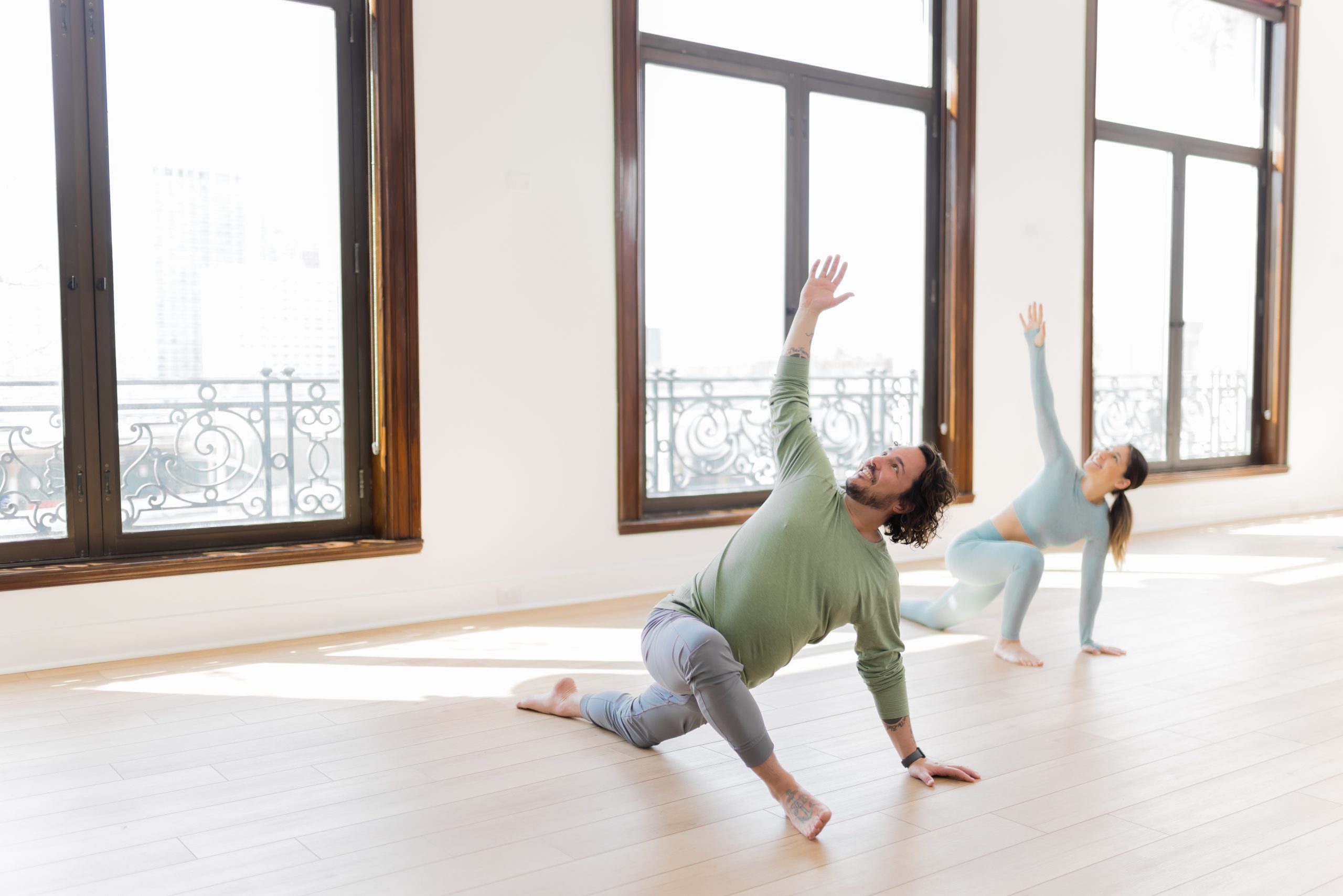 If you've completed a 200 hour yoga teacher training, you already know how everything about the experience can enhance your own yoga practice, your quality of life, and the way you begin to experience your relationship with yourself and with everyone around you. It's one of the most fulfilling, intense, and beautiful experiences that may have left you with the desire to learn more about all of the topics you've discovered.
A 200 hour teacher training is kind of like a 101 or an introduction-level course in college. You get an understanding of the subject, but you are often left wanting more information about something specific that sparked your interest. When it comes to yoga, perhaps you really wanted to know more about pranayama, mudras, philosophy, or maybe even sequencing your own yoga classes.
Committing to a 300 hour yoga teacher training will automatically take you through a deeper learning experience into everything that your 200 hour only touched on. Your 200 hour gave you an understanding of yoga and a general introduction to how transformative the practice actually is. When you move onto your 300 hour, you will already have a strong foundation to build on and your practice will be enhanced in so many ways!
You will be driven to continue your own yoga asana practice
A 300 hour yoga teacher training teaches you how to sequence a class around the yoga poses that can be a little more challenging and a little more fun to try. In order to understand this process, you will need to practice on your own and take classes with the teachers you admire. This means you'll be even more motivated to get on your mat, head to the studio, or press play on your computer.
When you sign up for a teacher training you will experience a sense of accountability that you probably wouldn't have otherwise experienced. You will enter into the mode of learning and will find yourself getting excited to seek out what inspires you.
Your struggles will become your best friends
While we're on the topic of taking classes, I have to be honest with you about something. When I first started taking yoga classes, I used to have a really hard time understanding how I was supposed to inhale and exhale, where I should be looking, and which way my toes were supposed to be facing in almost every pose. There were so many little things to be aware of in a yoga class and struggling with them became a practice in itself.
The good news is that it always got better! The more I committed to the practice, the better I felt. Eventually, I started to actually enjoy the small details that once frustrated me. When I took my 300 hour teacher training, I understood why these details mattered so much and I also learned how my own thoughts and feelings were what was getting in the way. If you've had a similar experience, I'm confident that it will also get better as your practice deepens.
You'll understand your mind and your emotions
A more advanced teacher training, like a 300 hour, will always help you investigate why you think a certain way and what makes you feel the way you do. You'll study philosophical yogic texts that cover the nature of the mind and you'll learn how to control the way you respond to situations before your emotions get the best of you.
All of the topics that you study will have a positive effect on your response to stress, anger, and sadness. Everyone experiences lower emotions and everyone goes through hard times, but the yoga practice teaches you how to respond instead of react. This can create an overall feeling of wellbeing both on and off your yoga mat.
Modifications start to get fun
The more you come back to your training and your practice, the more you might start to realize that not every yoga pose works for you. A 300 hour yoga teacher training helps you dissect the more intricate anatomy of the yoga poses and understand why the full expression of the pose looks the way it does in some of the books. Once you grasp this understanding, modifying yoga poses to work for you is actually really enjoyable.
Being in the body that you're in is a celebratory experience and learning how to modify your practice to work for you is so exciting. If you're working with any injuries or limitations, you learn to embrace your practice even more and find different ways to love the body you're in.
The subtle body becomes a little less subtle
You've already learned about some of the subtle energies in yoga. A 300 hour yoga teacher training will help you really understand why they're so important and also how to fully experience them even better. Your body is so much more than muscle, blood, and bone. It's full of energetic channels, intricate layers, and the amazing life force that makes you who you are.
The subtle energies are something that you don't learn too much about when you first begin to study yoga, but once you're committed to a more advanced training, you will learn even more about them and why they're so important to your practice. This understanding will elevate your own practice and also influence the way you move and breathe throughout your life.
Meditation and pranayama will make more sense
Even if you already have a solid meditation or pranayama practice, a 300 hour yoga teacher training will still take you to new levels with these practices. Your training will have a focus on why we teach these and also how to teach them to beginners and advanced practitioners. When you learn how to teach something to someone new, your own experience will be elevated.
If you're still new to meditation and pranayama, you'll gain an understanding as to why practices that focus on controlling the mind and the breathing are so important to your yoga practice. You'll learn how these are connected to the asana practice and why it's so important to practice them.
The New York Times posted a helpful article, "How to Meditate" to get you started if you're new at this!
Your self care and overall quality of life will be heightened
A 300 hour yoga teacher training has a strong focus on taking care of yourself so you can teach others. Even if you decide not to teach yoga, you will learn how important it is to love yourself first. The yoga practice asks you to examine yourself in a way that you otherwise wouldn't and to figure out what you need and why you need it. When you turn inward in such an intentional way, you can become much kinder to yourself and give back to yourself.
A person who has a strong sense of self love can be such a positive influence on everyone around them. As your own practice is enhanced through your teacher training, you'll most likely inspire the people in your life to make kinder decisions too.
Creativity will show up when you least expect it
Whether you consider yourself a creative person or not, you will notice yourself tapping into your own creativity more than ever. If your job depends on you coming up with new and unique ideas, you may find that everything flows a little easier. If your livelihood doesn't depend on creativity, you may find that you're more inspired to come up with different recipes or things to do on your days off.
A 300 hour yoga teacher training may help you remove certain blockages that were preventing you from living life to its fullest. There will probably be a newfound excitement in the way you see the world and your overall love for the people and things around you. This is ultimately one of the goals of yoga.
Enhance your practice.
Lots of people think that they can only take a 300 hour teacher training if they're a yoga teacher. This isn't true at all! Although it's a really important step in becoming a more experienced teacher, it's also a really helpful way to continue your own yoga studies and learn more about the practice. A teacher training is both a doorway and a pathway. You enter into something that is also simultaneously a journey that keeps you connected to yourself.
The more you learn, the more you can enjoy your own practice and your overall experience of life. A 300 hour teacher training will take you deeper into the topics that you've only begun to learn about and will help you understand topics that may have been a bit confusing at first.
If you're thinking about taking a 300 hour teacher training, we hope you can join us! We're always enthusiastic to share what we love and to teach other people how to do the same.
If you're inspired to take the next step, we invite you with open arms to join us in our 300 hour yoga teacher training. The topics covered are always inspiring, exciting, and helpful.