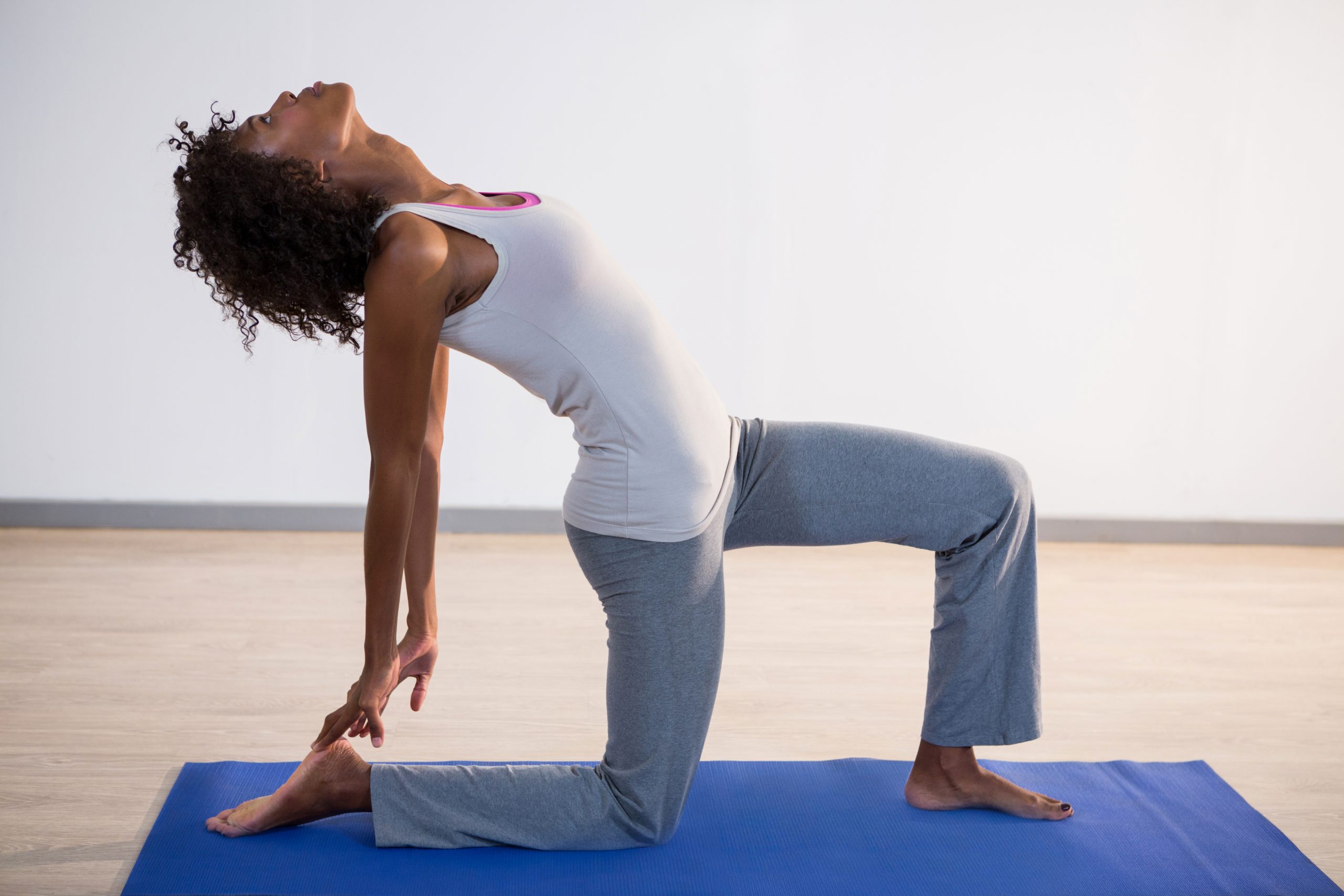 Once, my yoga studio was my home away from home. My fellow yoga teachers were closer to me than my family, and that familial love extended to our students. After ten years of service, I departed my cherished yoga studio to pursue an academic career. Far from home, and craving like-minded community, I became "yoga tourist," trying out new studios and teachers. I was open to exploring new ways of practicing yoga, and was really curious about the yoga community at large. During my years of "yoga tourism," I recognized specific traits and values that make a yoga studio great, and the qualities that set exceptional yoga teachers apart from an industry saturated with choices.
A likely place to begin a search for a new studio is on a customer review-based website. Though everyone's needs are different, certain aspects may standout in multiple reviews. If a teacher's name is mentioned over and over again, his or her class might be worth trying out. It could be that multiple reviewers note that the musical volume is loud, which may draw some students, while deterring others. Overall, I would look to see comments that indicate a studio is clean, has plenty of yoga props, and is reliably punctual. While all businesses would prefer to have a high customer rating, don't let the amount of stars keep you from trying out a studio. It takes time for newer studios to develop a demographic; while more established studios could have such a loyal student base that their reviews are favorably weighted. A general online overview of your local studios can provide you with several studios to try out, sometimes with the added bonus of a free class, or discounted class packages for new students.
When I try a new yoga studio, I always take my first class with the owner, if he or she is a teacher. I believe that the owner of the studio sets the standard for the other teachers to follow. If I like the studio owner's vibe and his or her class, chances are the rest of the teachers also offer quality classes. On the other hand, if the studio owner begins class late, engages socially with known students while not introducing themselves to newcomers, or ends class too early or late, the other classes at the studio are most likely managed the same way. Most studios require their teachers to complete in-house training or mentorship to insure a similarity in teaching styles, and consistency teacher to teacher. If you enjoy a specific teacher's class, ask him or her to refer you to other classes of like instruction. Chances are that a skilled yoga studio proprietor is unifying the efforts of an equally skillful teaching staff.
If you are used to practicing a certain style of yoga over others, it may be difficult to replicate your preferred practice. While touring studios, I decided to practice hot yoga because the sequence of postures, and the temperature, was very different from my regular practice. Without comparing the practice to what I was familiar with, I was able to sense the demeanor, tone, and presence of the instructor. In this unfamiliar territory that I realized I preferred teachers who both demonstrated the poses, while also moving throughout the room in order to connect with the students.
I also discovered that many yoga teachers talk throughout the entire class, giving little room to experience the sound of breath alone. And, importantly, I learned that shavasana, the final relaxation at the end of an asana sequence, was oftentimes too short for my liking, or not offered at all. I then tried Iyengar yoga, a practice that focuses on alignment and holds with the use of props. This practice was generally cooling, slowly paced, and relaxing. While I enjoyed the calming environment and soothing sequence of Iyengar yoga, I found that my mind was busy and my physical energy level was too high for this practice. Ashtanga yoga was next on my yoga tour, a practice more closely aligned with what I was familiar with. Even yet, I had a challenge settling into myself. Rarely could I attend a class without a teacher overly adjusting my poses to fit into standard form, even though I just wanted to slip into anonymity at the back of the room to get a feel for myself moving in new ways.
Though my tour through the yoga community oftentimes met dead ends, I discovered subtle nuances within teaching styles, varying practices, and methodologies that I would not have if I had stayed in my home studio. Ultimately, I became a more masterful teacher in the process. This journey taught me how to hold space for students who practiced differently from what I was accustomed to seeing, without needed to alter their practice, or to change the shape of their body into something I considered to be more proper. I learned to speak less, and let the breath hold its own space in silence. I learned that my sequences and choice of words were of equal importance to the way I used my body to demonstrate postures. And, importantly, I recognized that the breath that is the lifeblood of the practice, regardless of the style. Lastly, I came to regard every student as a master in their own right, regardless of their prior yogic experience.
Though my days of yogic tourism are behind me, I use these same practical techniques when looking for a studio to offer my services in. If you're new to yoga, searching for a studio to practice in, or established in your own practice but curious about what's new in the yogic community, the sweet spot is where you feel challenged, nurtured, and comfortable despite a new setting or pose. Ultimately, the essence of a yogi is that of conscious, external activation, paired with a sense of relaxation and awareness. That attainment occurs from within, regardless of where the practice may take place.