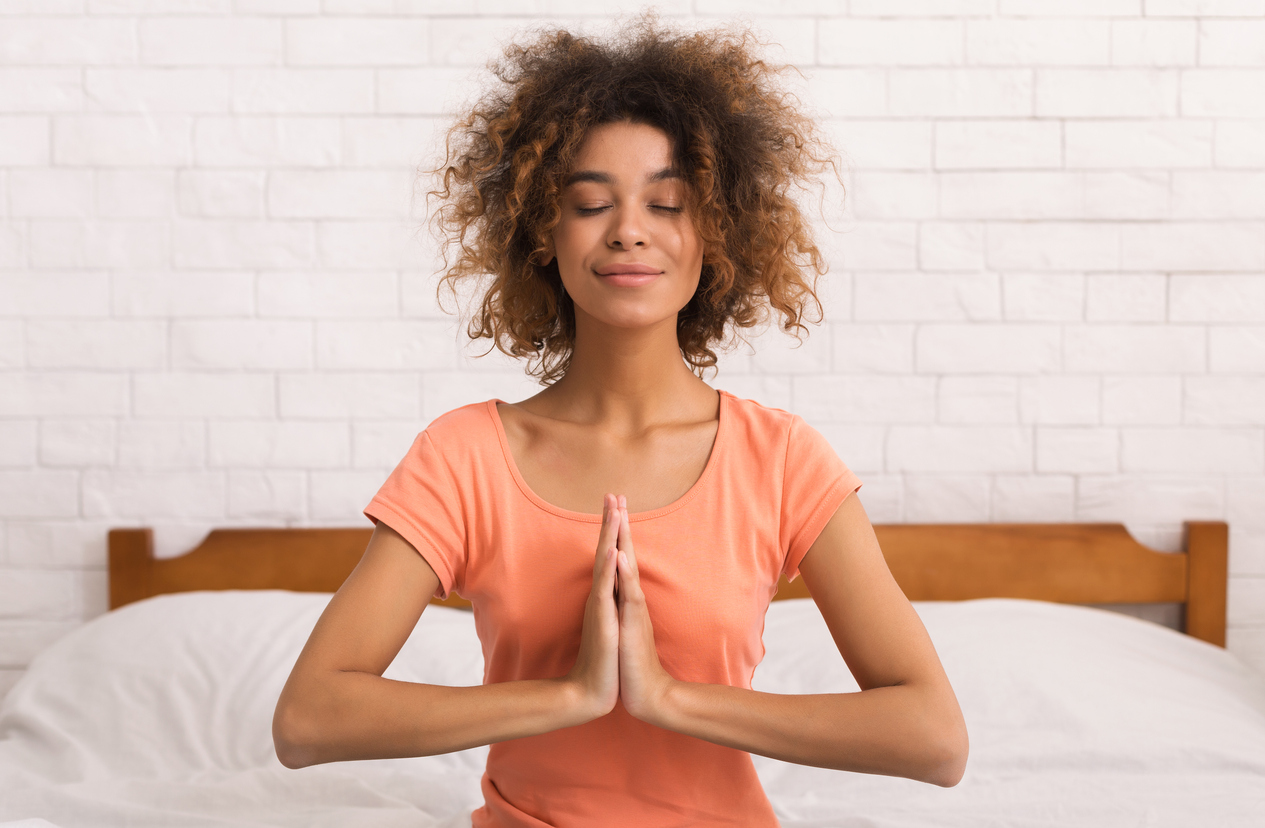 Yogis, as well as many others, believe in the connection between mind, body, and spirit. The three exist as a union, and when one is out of balance, the others struggle as well. In essence, what happens to the mind also happens to the body and spirit, and vice versa. So, if something is bothering you spiritually, emotionally, or mentally, there is a good chance it will show up in your physical body. But, as you work deeply into your body through a yoga practice, emotional issues can be released.
The Body-Mind Connection
The yogic view is that we hold emotions and misplaced thoughts within our bodies, and they keep us from reaching 'samadhi', which is considered "conscious enlightenment." Asanas offer one way to find the path to this blissful state, as they work by focusing our minds and releasing any emotional or tension in our bodies.
Unfortunately, western medicine has been slower to accept this idea of the mind and body connection. But more and more new research is presented that shows how mental and emotional conditions can affect the physical body, and that the mind-body connection is indeed very real.
Have You Ever Experienced?:
Butterflies in your stomach before a big meeting?
Sweating more than normal when you're nervous?
An upset stomach or indigestion after a stressful time?
These are examples of the body reacting to something that's primarily happening in our mind. Many people with chronic anxiety will report having experienced different physical symptoms such as stomach aches, headache, dizziness, feeling faint, a tight chest, and more. In many instances, nothing is physical wrong, but instead the mental anxiety has a deep connection to how the body functions.
Leaning Into The Issues
Ana Forrest, founder of the Forrest Yoga Circle studio in Santa Monica, California, is an experienced yoga teacher who has dealt with her own breakthroughs both on and off the mat. Her intention as a teacher is to push her students toward their own emotional blockages. "It's not that I push with my hands," Forrest explains. "But when I work with people, I really ask them to go deep, and I educate them along the way. I tell them, 'You're going to hit what's stored in there. Let it come up and be cleansed out of your cell tissue. It's a gift of the yoga.'"
For example, if a student tells Forrest she's just been through a breakup or is dealing with a heartache, Forrest says, "Challenge yourself to make every pose about moving energy into your heart."
Yin Yoga For The Ultimate Release
Yin yoga is a style of yoga that evolved from the Taoist yoga lineage. There are 26 poses and you may only do a handful of them in a class since each pose is held for anywhere between two and seven minutes, on average. Each pose focuses on 'cleaning out' the different meridians, which are the same energy channels used in traditional Chinese medicine and acupuncture.
Yin is about disengaging. It is commonly mistaken for restorative yoga but it's not actually the same. Yin is composed of tension and compression as well as rebounds that create a cleansing of the fascia and connective tissues.
This releasing action that yin creates can bring up all kinds of emotions. Many students find that the most 'triggering' poses are those that work on releasing connective tissue around the hips.
Think of your body like a car, with your hips being the trunk where you store all your emotional baggage. The hips have six of the 12 meridians running through them. So anything you do around your hips is touching on six major organs, six meridians. Basically a full range of emotions.