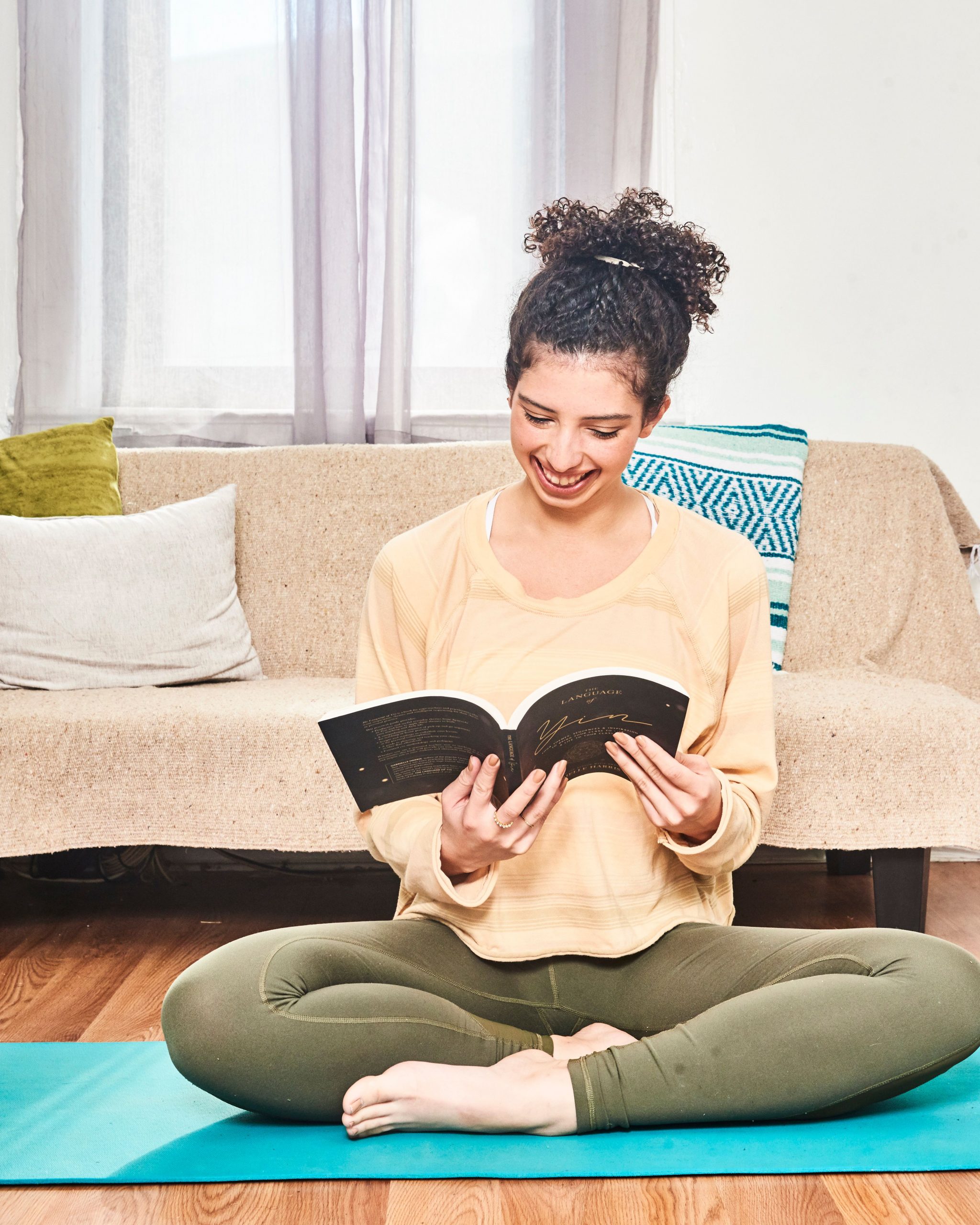 You've decided you want to further your yoga career, now what?
There are a couple things that will prepare you for your journey towards becoming a yoga instructor. Let's explore all of the things necessary to get your yoga certification virtually, efficiently and in a way that's perfect for you!
"I'm passionate about yoga…"
You're the yogi who has experimented with every type of yoga: Ashtanga, Yin,Vinyasa, Restorative, Bikram, Hot Yoga, and others but you're ready to zone in and take the next step. Perhaps one of them really clicked with you and you want to perfect your practice in a specific type, or perhaps you want to move through the natural progression of higher hour courses. You've decided your passion sits deeper than just attending classes at your local studio twice a week and you really believe you can foster the skills to be able to lead a group of people in a yoga class.
Search for the right yoga school
Research, research, research. Since the pandemic, a lot of aspects in our lives have moved to an online atmosphere and we have been forced to adapt to virtual learning. When debating whether or not to attend school online, it's important to evaluate what the learning environment will look like…which can be difficult when it comes to something physical, like yoga.
Learning yoga online can be a whole different world for many people. A lot of online courses will supply you with printable materials, access to videos you can watch from the comfort of your home and as frequently as you'd like to, and interactive Zoom meetings where you can engage with students and teachers. 
When selecting the school that's right for you you should:
Determine what type of courses they offer, e.g. Yin, Vinyasa, 200HR YTT, 300HR YTT, 500HR YTT

Evaluate what type of materials are important to you and whether or not the online yoga school provides them

Read reviews and research their values and credibility

Are they registered with Yoga Alliance?

Do their values as a studio align with your own personal ethics and understanding of the philosophy of yoga and its teachings?

Do they have a lot of positive feedback and student testimonials to help support their brand?

Check to see if their website and teaching platform is easy to use and navigate

Check overall pricing and any pricing plans they have put into place, along with insurance and financing options best fit to your budget/lifestyle

Meet the instructors virtually via their website or socials to see if you like their teaching style

If they have any videos up on YouTube – even better! 
Put it into practice
Once you've selected your school, it's important to become dedicated and immersed into your teachings and learnings. Students that tend to excel in online yoga certification programs allow themselves the space to practice frequently but also bring their practice off the mat into their daily lives where applicable.
A good online yoga teacher training school will not only give you high quality virtual training, but they will also provide you with additional readings and information valuable for turning yoga into a lifestyle. The more materials and resources, the better. Not only can these resources help you to learn more, but they can act as a guide for how you want to lead your own classes.
You're back in school again, for all the right reasons!
Build upon your training: 200HR YTT, 300HR YTT, 500HR YTT, etc.
Following a sequence of being certified for 200, 300 and 500 hours can really help you build upon your practice and master all the intricate facets of yoga. The natural progression of the compounding hours exposes you to intimate details of what it means to become a yoga instructor. It's important that you feel comfortable in advancing in courses as you move through your online yoga teachings.
200HR YTT: The basic, fundamental skills of being a certified yoga instructor
300HR YTT: A deeper, more intricate understanding of being a certified yoga instructor
500HR YTT: A combination of a 200HR YTT and 300HR YTT training
What happens after I become a certified yoga instructor online?
Create your class
Find interesting, engaging content for how you want to lead your classes. You'll have learned a lot of information throughout your yoga teacher training certification course, which you can translate over to your teachings.
Make sure your classes are structured in a way that's true to your practice, but also make your classes accessible. People can oftentimes find yoga very intimidating. Don't you want to be known as the studio or virtual studio that welcomes everyone? Sometimes "you wanna go where everybody knows your name…"
Attract your people
Planet Fitness has bagel Mondays and pizza Thursdays, and while people know they're there to workout and get in shape, they are VERY thankful for the extra carbs. Perhaps you want people that are enticed to try yoga but never really had anything forcing them to actually partake. Think of something fun and invigorating that will make them take that initial step…or start coming to you as their neighborhood yoga spot. If your class is online, think of ways to set yourself apart so that you aren't competing with better established online yogis.
A couple of interesting concepts to try when attracting people to your yoga classes are:
Run promos – This can be ANYTHING, like, free sage bundles after practice, your first class has a drop-in fee of only $5, discounts for students (if you're in a college town or reaching an audience online where you know colleges are present), or run a 30-day unlimited special (virtually or in a studio).

Set yourself apart – Capitalize on your strong-suits. Yoga is hyper focused on the body and mind. There are so many creative ways to tap into that. Yoga classes that offer readings, or even a deep meditation at the end bring back the classic elements of fusing your body, mind and spirit together. 
Market your business 
AOL may have started the online revolution, but COVID-19 surely accelerated it in terms of operating businesses. The internet is probably going to be your heaviest hitter for attracting new business and retaining business alike. Make sure you're engaging with people through active socials – i.e. Instagram, YouTube, Twitter, TikTok, and at the root of it all, a powerful website. Make sure you have someone solely dedicated to your online presence. Constant content and engaging content will make your audience feel more connected with you and your brand.
If you're deciding to get certified to just be a teacher at an already existing studio or for a studio that offers online teachings, be sure that people know your name. You want people to have reasons to come to your class over other peoples'. People want to take classes with 'the girl next door', not literally but in a sense of, "hey, I know this person," and they feel safe enough with you. Again, yoga can be intimidating, let's make it easy and exciting for them!