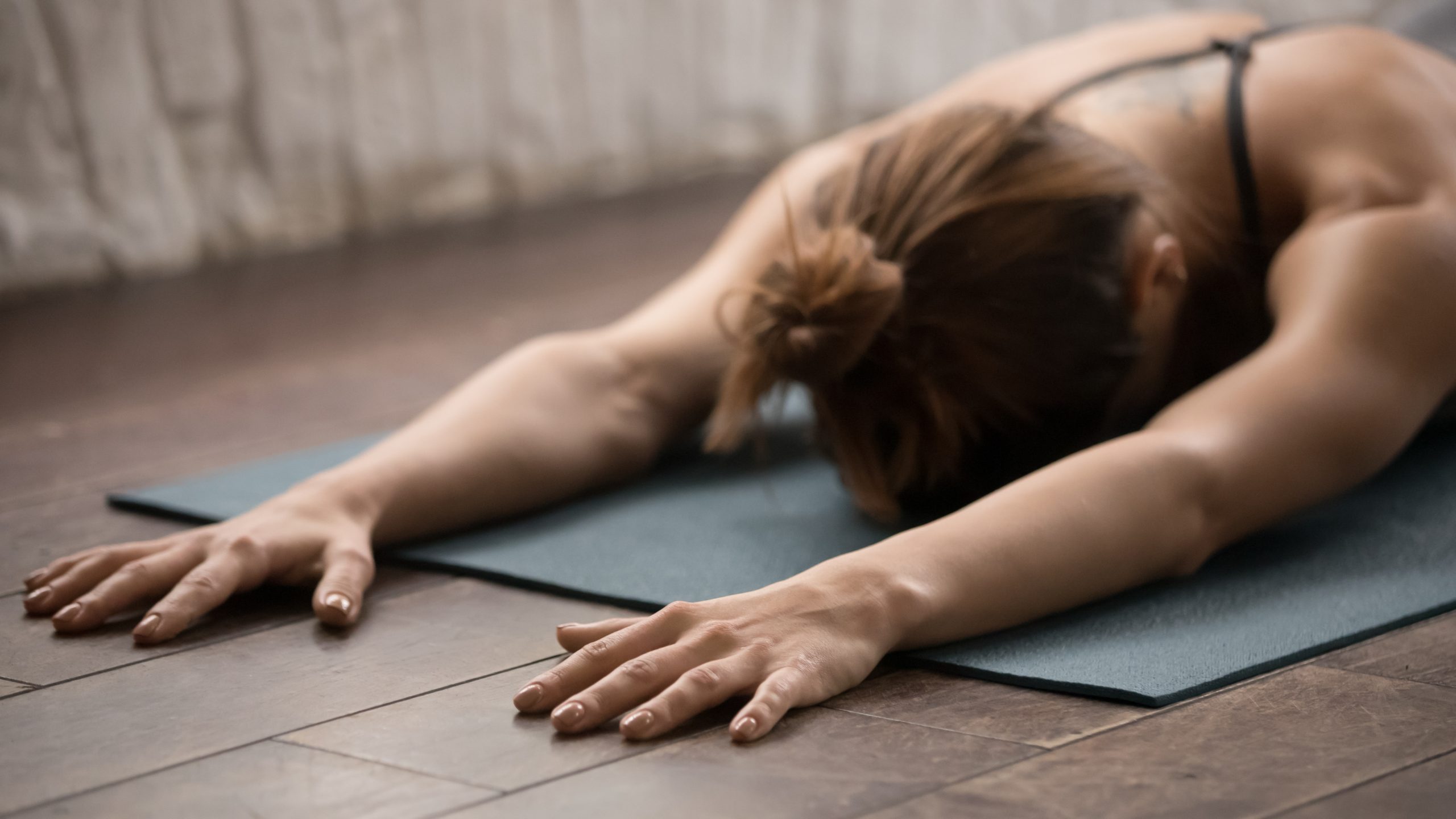 Most students who step onto a yoga mat learn quickly the many benefits of yin yoga: flexibility, strength, a calm mind, better sleep, better digestion, and the list goes on and on. But with so many styles of yoga, how do you know which is right for you? Many students like to try a few different styles, to get a sense of the benefits of each.
In this article we're going to dive into yin yoga, a style of yoga that works deeply into our body with passive, longer-held poses. There are many benefits to this style of yoga and injuries are less common thanks to the slow movement, which helps students become aware of sensation before it can become an injury.
What is Yin Yoga?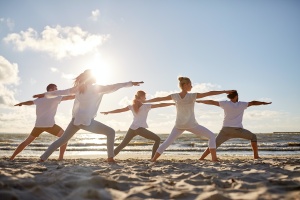 Yin yoga is different from many other types of yoga because there is no flow from pose to pose. Each yin pose is held for several minutes at a time, from 2.5 minutes up to 7 minutes, depending on the pose and the experience level of the students. Most poses are done seated or lying on your back or stomach, which makes it possible to stay in the posture for a few minutes. Unlike restorative yoga which is about total relaxation, yin yoga should cause some sensation, a mix of compression and tension, rather than deep relaxation.
Yin yoga also has different names for poses you might have previously practiced in a vinyasa yoga class. This is because yin poses have different rules: the alignment and overall focus is quite different than how you might practice it in a flow class.
Using Your Breath in Yin Yoga
We use the breath in yin yoga to help sustain the poses when they become uncomfortable. It's the uncomfortable moments and sensations that help the body release deeply held tension and also create lasting change. By allowing the breath to flow freely, we keep our mind calm and our body continues to relax into the sensations we're feeling. While other types of yoga utilize the breath to build heat and help with focus, yin yoga uses the breath as an aid. Think of it as a silent friend supporting you during an uncomfortable moment.
Yin Yoga Helps Release Tension, Stress, and Anxiety
Yin yoga has a lengthening and releasing effect which allows us to dig deeper into the connective tissues that surround the joints and release tension. It also helps to free up energy within the body. Specifically, it helps free up emotional energy that may be causing anxiety, stress, or tension.
It is very countercultural to be allowed to "simply be". The act of slowing down might be all you need to calm your mind. Do your best to breathe and to sink heavily into each asana with the time you're given.
If you're unsure if your physical stress has an emotional link, try to identify the area of the body needing attention. Very often, the stress in the body manifests itself in the major joint systems. Our major joint systems carry the heaviest burden while supporting the body, therefore, making them more susceptible to emotional pressures. They include the spine, shoulders, and hips.
Postures in yin yoga support the joints through a process of detoxification. While the poses are being held, the joint system being worked on is starved of vital nutrients and prana. Once the pose is released, a rebounding pose is introduced to encourage the rushing back of nutrients into the joint. This flooding cleanses the joint of toxins and lowers levels of inflammation. This cleanse can also be felt in the emotional body as a sense of release.
Yin Yoga Compliments Other Workouts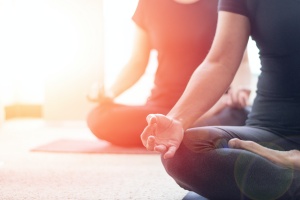 The ancient Chinese concept of yin and yang relates to the idea that within two opposing forces, there is balance. Certain styles of exercise can be categorized as either yin or yang according to their qualities. Workouts such as running, HIIT, and heat building yoga classes are considered yang because they are active, sweat-inducing, dynamic, and repetitive. The principles of yang relate to masculinity, heat, and movement. Yin is the feminine force and is related to stillness, rest, balance, cooling, and release. Exercises that are based in stretching and relaxation are yin in nature. If yang-style workouts are overused without the balance of yin, there is the potential for the body to become overworked, injured, or fatigued. Bringing yin yoga to your movement routine will help with improved flexibility and relaxation.
Yin Yoga Balances Your Chi
According to traditional Chinese medicine, our bodies are powered by a vital force called 'chi'. Chi runs through specific energetic channels in the body, called meridians. While all yoga styles could have an effect on the meridian pathways, yin yoga has a more profound and extreme effect. All of the meridians flow through the back and legs and many yin postures will touch on several meridians at once. Yin classes are usually structured to allow students to work on all of the meridians.
Yin Yoga Can Help Build Fortitude and Perseverance
When life is feeling a bit difficult or situations are making it hard to focus, you can turn to yin yoga to help rebalance energy. Yin teaches us that staying still and dealing with whatever thoughts, feelings, emotions, or sensations come up will actually help you grow. Learning to take each moment as it comes will help you become more proficient in managing the discomforts that come up in life off the mat. As time passes in each posture, it gets harder to ignore the 'monkey' mind and students sometimes have the desire to leave or modify the pose. Yin teaches us to find a place of comfort in a not-so-comfortable place and observe our thoughts and reactions from a place of calmness.
Yin Yoga is for All Ages and Abilities
As a practice, Yin Yoga is safe for people of all ages and physical abilities. It's a great addition to a current yoga practice or workout, and can be adapted for those with injury or limitation. Always make sure to let your teacher know if you are pregnant, have a new or old injury, or are feeling any sharp, shooting pains while in a pose. There are modifications available to make each pose better suited for your body and specific needs.
Become A Yin Yoga Instructor
Interested in becoming a yin yoga teacher and teaching the benefits of yin yoga? Learn about our Yin Yoga Teacher Training and contact us to learn more!