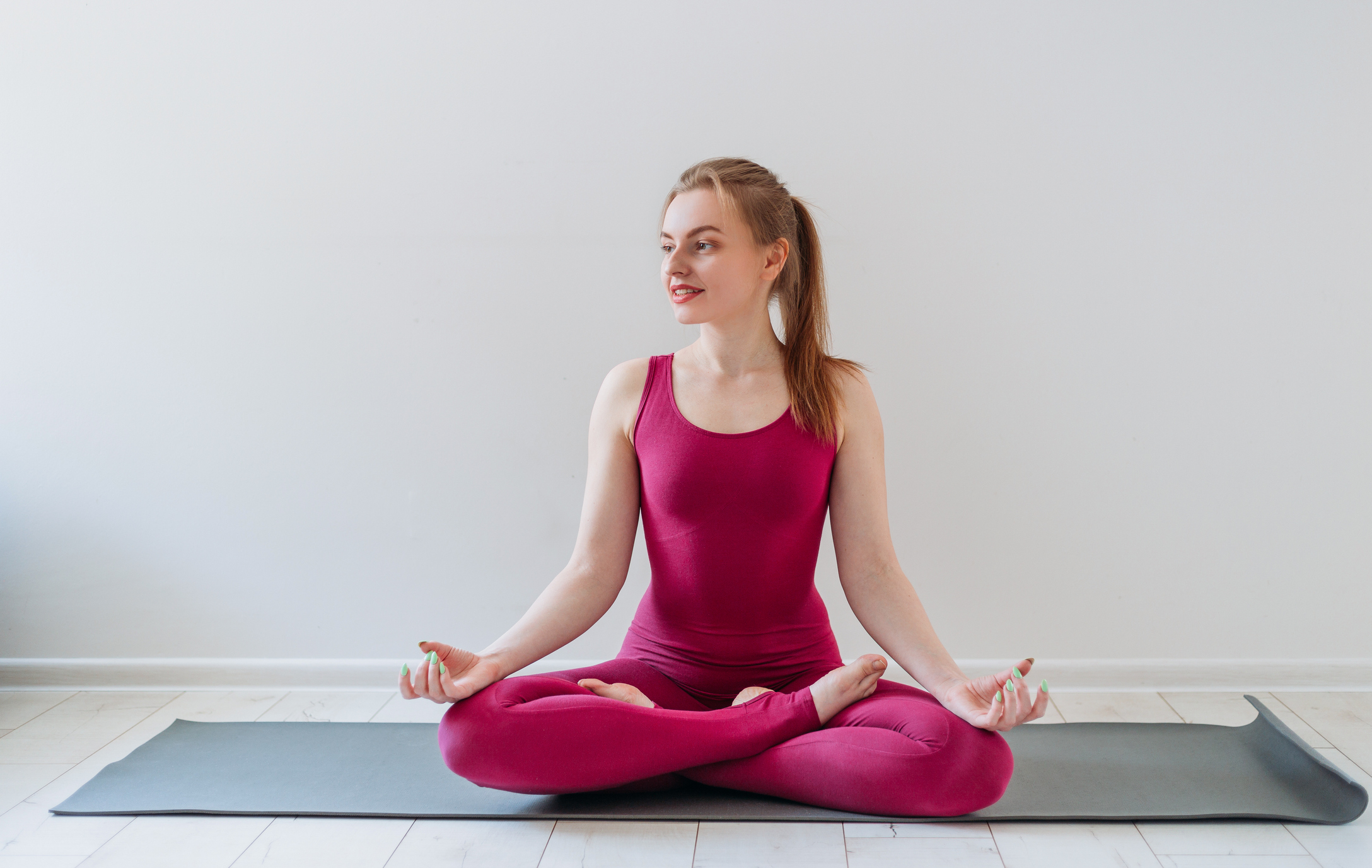 You've been practicing yoga for years and have made the leap to enrolling in your yoga teacher training. You're studying hard, but your thoughts are drifting to what you'll do after you've finished your program. How will you use your certification? For many people, the ideal outcome would be to teach other yogis.  Did you know you have to audition for a teaching job?  Kate Lombardo, Yoga Director for YogaRenew, gave us top tips to help you stand out from the crowd during your yoga teacher auditions.
There's a reason that a yoga certification requires so many hours of study, and it's because there's a lot of responsibility in leading people through a class.
Be An Active Student
"One of the most important qualities of a great teacher is that that teacher is also a great student of yoga," Kate said.  This couldn't be more true. Think about the greatest teachers or professors you've ever had. Most of them didn't stop learning at any point in their lives. The best teachers are those that are continually hungry for knowledge to expand and supplement their experiences and existing education. It is important to continuously be a student of the topic you want to teach and this is equally true of yoga.
Introduce Yourself Confidently
Just because you never taught before doesn't mean you don't have experience.  Play up your credentials, and have confidence that you can not only lead, but teach a class. Do research on the studio owner, studio, and type of yoga they teach before your audition so you can speak directly to the particular studio you're auditioning with.
For example:
I'm just getting started as a yoga teacher, but I've been a dedicated yoga student for X years and have studied X styles of yoga and dedicated myself to X hours of practice per week. Through my practice, I've learned X and I'm excited to start sharing that with students through teaching classes.
Dress for the Job
The age-old question…what do I wear? Kate advised that it would depend on the style of the studio for which you are interviewing. Corporate yoga chains and studios may want to see you in business attire, and then have you change into your yoga attire. For the majority of auditions though Kate said the studio owner will likely expect you to wear yoga attire. If you're unsure, you could also ask this question in advance by saying something as simple as "Will there be a place available for me to change into yoga attire?"  The answer should indicate how they expect you to arrive for the audition.
Prepare, Prepare, Prepare
Make sure to prepare a sequence in advance of the audition.  Most likely, the studio you're auditioning for will tell you how long of a sequence you should prepare.  You'll teach the person interviewing you.  Then, it's up to you to show up with a well rounded sequence for the given time.  Also, ask what type of props will be available at the studio.  This will give you an idea of what you are working with before you arrive so you can plan your sequence accordingly.
Be Authentic
And perhaps most importantly, be authentic, confident and friendly. You have been working towards this moment for a very long time. Be prepared to deliver specific and knowledgeable answers about your training and practice. Yoga is an incredible blessing to be able to deliver to the people around you and these tips should help you prepare to share that gift with others.
Join our mailing list for incredible weekly content!