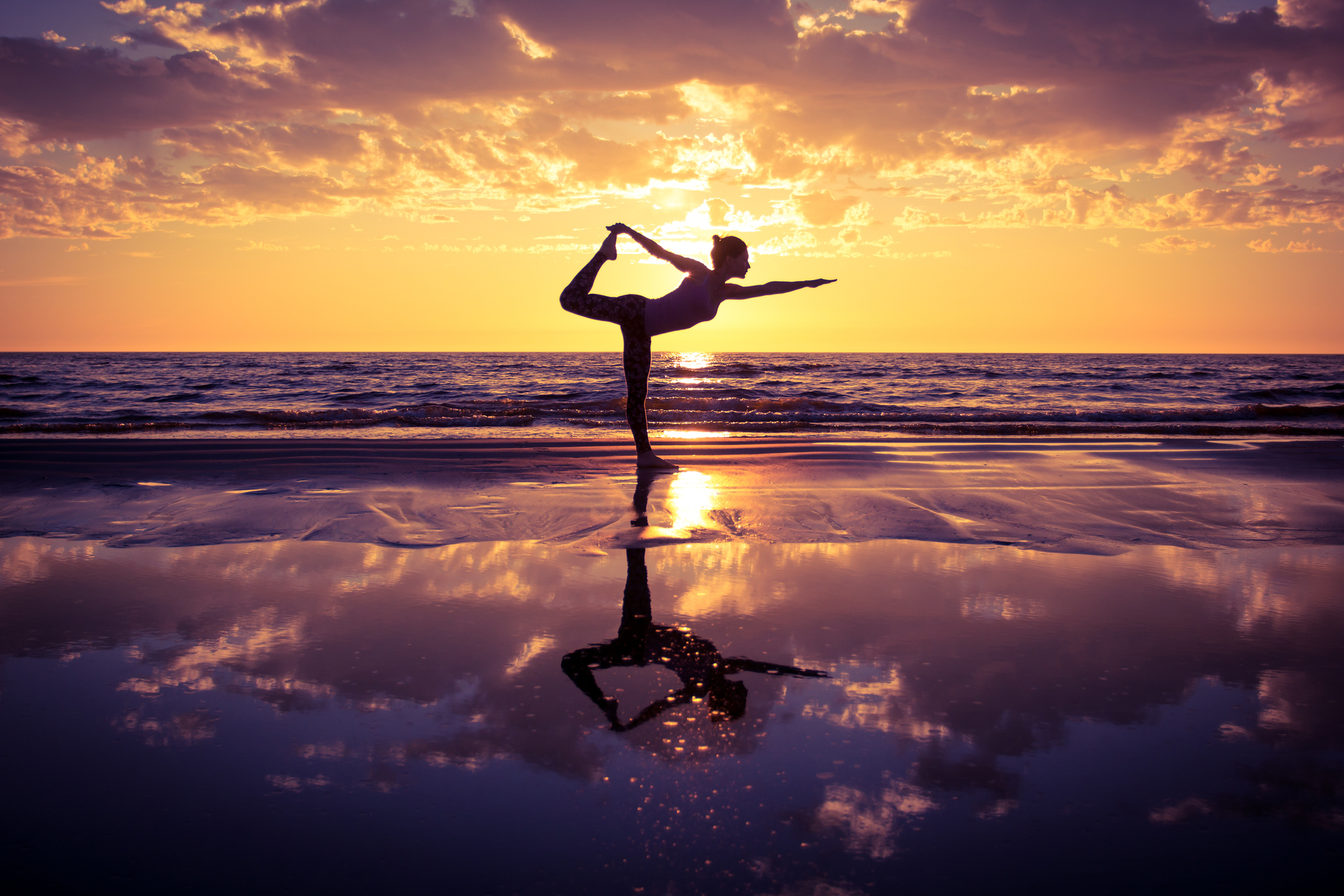 After receiving your yoga teaching certification, new instructors have the option to utilize what you've learned in various ways. You can harbor your newfound skills to sharpen your practice; instill your teaching styles onto others in classes or during private instruction, or travel the world, offering your expertise to others outside the scope of your hometown. Or there is another favorable window of opportunity: hosting yoga retreats. 
Yoga retreats are increasingly gaining popularity as more people seek remote getaways to unplug from the outside world. The chance to book a trip with just your yoga mat in tow is appealing to yogis. An opportunity to go off the grid, disconnecting from our everyday stressors while taking in the beautiful scenic views that a retreat generally offers. A vacation for our mental and physical health providing our minds and bodies with the overall balance we need. So, it's no wonder yoga teachers are just as intrigued by the notion of leading retreats as they are about investing in one. 
While attending a yoga retreat is extremely rewarding for the students and the teacher, it's a different experience from opposite sides of the mat. If you're an instructor considering leading yogis on your destination getaway, check out these seven things to know before leading retreats.  
There's a Lot of Planning Involved
For many, the desirable aspect of attending a yoga retreat is minimal planning on their part. Participants are usually not required to do any prep work as their hotel stay, transportation, and meals are organized by the retreat hosts (that's you). They simply pay the cost of the trip, and everything else is taken care of behind the scenes. On the flip side, as a retreat leader, there's a lot of planning involved. You're responsible for locating a venue, researching the area, arranging travel, compiling an itinerary, booking excursions, formulating a food menu, marketing the event, and so on. You are also accountable for making sure everything runs smoothly throughout your stay (read on for unexpected hiccups to look out for).       
The Location Won't Sell Itself
You'd think that once you settled on a location to host your retreat, yogis would eagerly want to sign up. But your marketing efforts aren't going to be that easy. Regardless of the hideaway you choose, the location won't sell itself. It's up to the retreat leader to get guests excited about coming along! Encourage your students to join you by advertising it as an event they can't miss. Share your itineraries with them so they know what to look forward to and reveal your reasons for selecting these activities. By marketing the retreat, so others know how passionate you are about it, they will be more enticed to register.  
Unexpected Hiccups Will Happen
Even if you have the entire trip mapped out perfectly, mishaps can still appear that weren't on the agenda. Let's face it, despite your attempts; things don't always go as smoothly as you envision. Understand that unexpected hiccups will happen despite your efforts to avoid them. When they do arise, don't panic; instead, proceed with an action plan to tackle these challenges. Maybe the weather forecast isn't as favorable as you hoped, or one of the main attractions you boasted about had to suddenly close. Decide how to move forward without allowing these inconveniences to ruin your entire experience. 
The Food is an Essential Aspect 
Your menu, lodging, and location are arguably the three most vital components to your retreat. Guests want to know what they will be consuming, where they will be staying, and what to do in the area before agreeing to attend. The food you offer is an essential aspect for your attendees because it's an opportunity for them to do a food reset. It's a time when they are away from the temptations stored in their refrigerators or while dining out with friends and can focus on their intuitive eating. Without the advertisements luring them towards unhealthy foods, they can pay attention to the signals their bodies are giving them to eat nurturing, healthy meals. Generally, this includes more plant-based options along with plenty of fruits, nuts, and beans.    
Consider Bringing an Assistant
As you've probably gathered by now, leading a yoga retreat is much different than teaching a class. It is a large-scale event potentially involving flights, several nights' stays, and a group of people you may not have connected with before, which is why you should consider bringing an assistant along for the trip. It can be a fellow yoga teacher to help you teach classes throughout your stay or a trusted friend to aid in managing all you have planned (and any possible disruptions). Although most attendees will be adults, you are still in command of their well-being, just like you would be while teaching a class at home.  
Think of Your Students Needs and Desires
It's great to organize a collection of fun activities for yogis to enjoy during the retreat, but you still should recognize what would be best for your group. Like gauging the room while in a yoga class to decipher what type of class your students need, do this when picking your excursions. Stray away from only offering high-energy ventures without the downtime they may be yearning for and vice versa. You don't want to exhaust everyone early on, but too much relaxation could be monotonous and mundane for those looking to explore. The same goes for when you are choosing your destination. Think of your student's needs and desires by interacting with them before and after classes to get a sense of the kind of getaway they would find most fulfilling.   
You Will Form Lifelong Bonds 
Traveling with other yogis is a gratifying experience, simply because you are sharing your common interests in a new city that you may not have visited before. The whole adventure may be out of your comfort zone and something you wouldn't normally volunteer for. But you will leave feeling rejuvenated and refreshed. And you will form lifelong bonds with those who came along the journey with you. This holds true no matter which side of the mat you're on. 
Yoga retreats are a satisfying experience for all involved. For yoga teachers contemplating leading a retreat of their own, make sure you do your research before committing to taking the reins. Once you know what to expect and plan out your trip accordingly, the journey will be worthwhile.