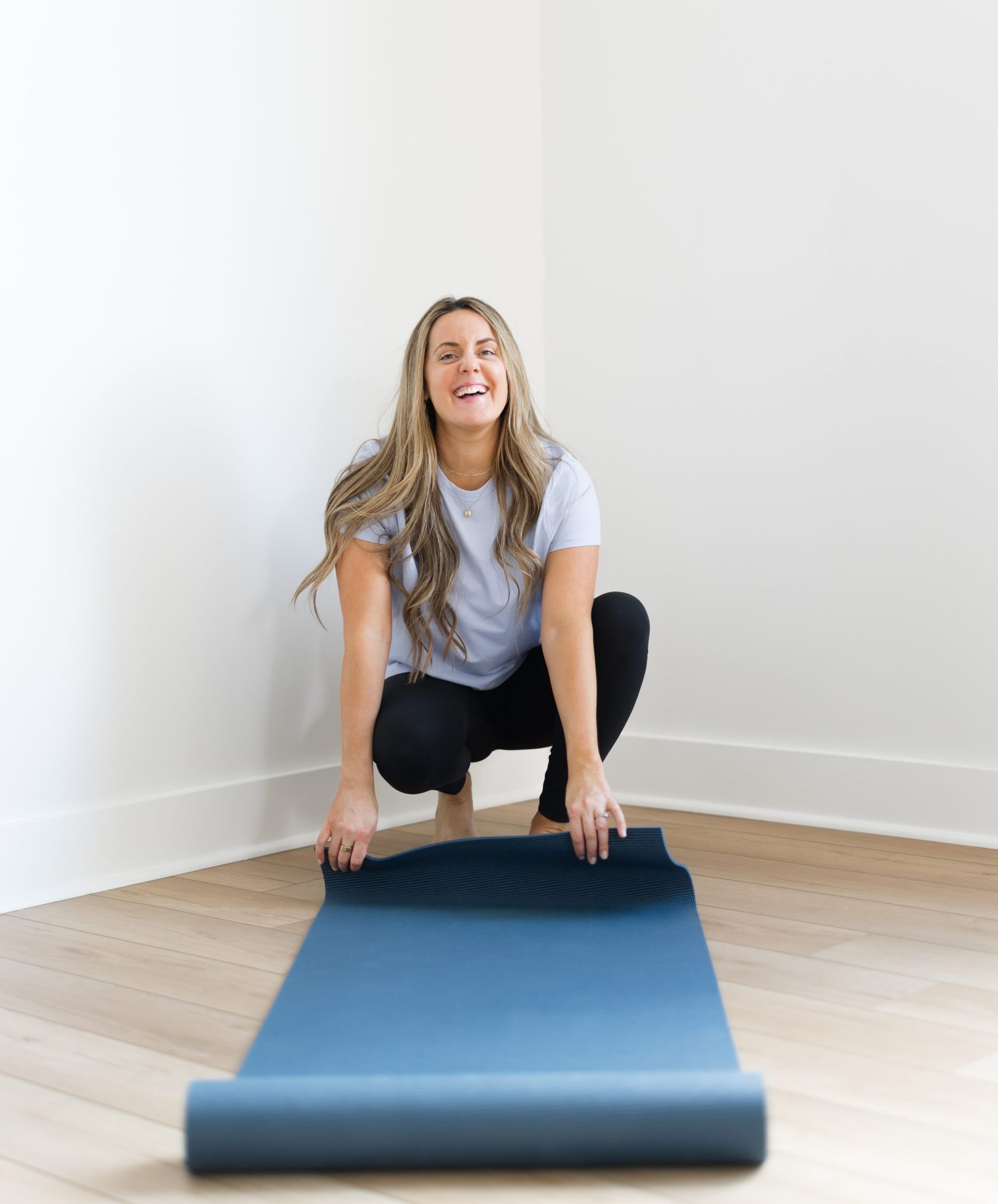 Why do most people practice yoga? According to Johns Hopkins Medicine, yoga has several health benefits. People writing in on Quora have noted that as human beings, we are physical, mental and spiritual beings and yoga is the practice of encapsulating all of those elements.
Many people talk about the balance it provides in their life, how the mind often needs a safe place to play and exist while juggling all of the day's responsibilities and the pressures of everyday living. Yoga has helped even the non-most spiritual people find strength and flexibility and areas of movement they desperately need.
The different branches of yoga (the history, the philosophy, the reason people practice) and the different types of yoga (kundalini, yin, restorative, vinyasa, etc.) all serve different purposes for different people and have greatly evolved and transformed over the years. While the ancient practice gives us the basic fundamentals of yoga and teaches us the roots of its origin, the way yogis have been able to make the practice truly their own is remarkable and provides a space for everyone, regardless of spirituality, mindset, physical aptitude and such.
The purpose: A yoga style for every human
There's so many reasons people get into yoga, and a yoga practice can mean different things for different people. It really is fascinating to see how the yoga world has transformed over the years and how different people are able to incorporate it into their life.
Decrease stress: Some people have very busy, stressful lives and yoga is their way of unwinding and connecting with themselves. A gentle yin or restorative yoga practice can tremendously reduce stress, provide a sense of security and stability and also allow stressed people to feel safe in their skin for a chunk of their day. According to Healthline, yoga helps to alleviate strained muscles and physical blockages, allowing the body to release emotions and tensions.
Athletic ability: People may also turn to yoga because they are already extremely active and they want to keep their flexibility on par with their physical ability. Athletes can greatly benefit for yoga, especially warm-up practices that allow them to stay limber for certain workouts. Yoga also creates a very grounding environment that can help people who actively workout stay in tune with their physical bodies while maintaining a healthy headspace. Vinyasa yoga practices can be perfect for athletic people to improve their stability, flexibility and range of motion.
Everyday life: There's also a type of yoga that specifically focuses on the breath and how it moves through the body. Then there's hot yoga, yoga for pregnant people, and even yoga for kids. Yoga reaches almost every aspect of life because it is truly the only thing that embodies all circuits of our existence — the mind, body and spirit.
Incorporating a daily practice
It may seem overwhelming at first to show up to physical classes at a studio near you. Apps like MindBody have made it easier to connect with yoga studios and to stay on top of scheduling and booking classes. With the use of social media, studios and virtual classes have been able to be sufficiently advertised to reach significantly more people. It seems as though we are constantly connected, but how does that turn useful towards creating a daily practice?
All it takes is one practice… then another, then maybe one more. Sometimes, we don't feel the urge or the calling to hit our mat, and even more frequently than that, life can simply get in the way. The important thing to remember when starting a daily practice is that it's for you. A daily yoga practice can and will be the most fulfilling thing you choose to do for yourself if you let it be. Because it focuses so strongly on us being connected to our bodies and minds, it makes it the perfect exercise to bring balance into your life…even if it takes you a while to incorporated it into your daily schedule.
Funny enough, we took it upon ourselves to start a series called, "Yoga for When You Don't Feel Like Doing Yoga" because we truly believe you can create the space for yourself no matter how you're feeling…and that's actually pretty beautiful if you think about it. All you need is one, easy practice to motivate you to make yoga a part of your everyday life.
Once I started doing yoga daily…
I think it's helpful to have real life stories and examples when making lifestyle changes. People like people and people trust people. Reviews greatly influence our decisions nowadays and the advice of friends, family and people you respect or look up to matter. I'm not saying I'm any of those people to you; I'm much more of an acquaintance on the internet. I do, however, have a story to share and can connect you with a community of yogis who would say that yoga drastically improved, enhanced, and at the very least changed their life in some way.
I'm not going to lie, I don't practice every single day, but when I choose to, I notice a lot going on with my body, spirit and mind. It was the subtle differences that I noticed most: How my back didn't hurt when I woke up in the morning, how my hips opened up more and allowed me more space when stretching, how I felt at ease and ready to start a busy work week or take on a busy work day the next day. All of these things were noticeable after hitting my mat twice a week.
I am a person that likes variety, meaning, I enjoy the different styles and themes we can access through a yoga practice. I'm sure we all know of our girl, Adriene, making yoga accessible from basically anywhere at any time for any vibe. She singlehandedly (IMO) transformed the yoga game and made it something easy and approachable. I love her practices because they're centered around different things: Yoga for Sleep, Yoga for Beginners, Yoga to just simply feel good. I'm quite positive that what became a vast and transformative career for her started as a routine yoga practice.
Let's hit the mat!
Whatever is bringing you to your practice or enticing you to explore the world of yoga, I want to let you know the resources are endless. I felt like the best and most appropriate ending would be to include some simple, free practices, some credible yoga forums where you can connect with other yogis and helpful information about yoga, and also just the friendly reassurance that this could possibly change your life in the most rewarding way possible. Keep the light shining… Namaste. ✨
Every yoga resource imaginable: Yoga Journal
Connect with other yogis + check out certification programs: Yoga Alliance
Cited resources: Johns Hopkins Medicine, Quora: Why Do People Practice Yoga?