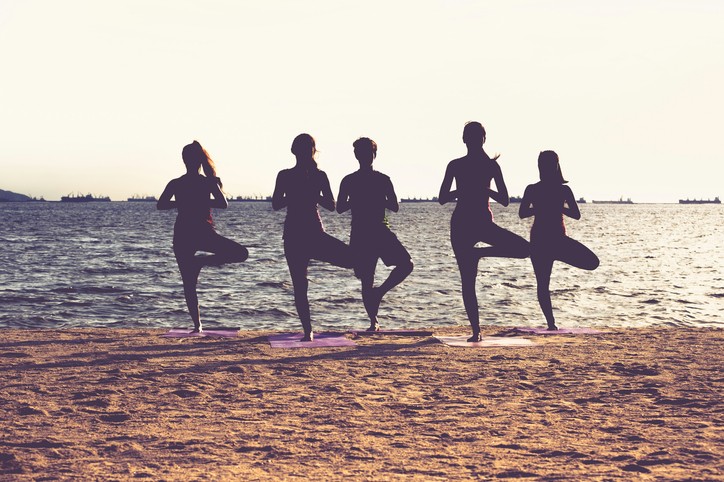 As yoga has become more mainstream, cities across the world have been flooded with yoga studios of all sorts. However there are certainly still people today who have limited access to yoga studios and still have a desire to continue expanding on their existing practice.
Creative Places To Teach Yoga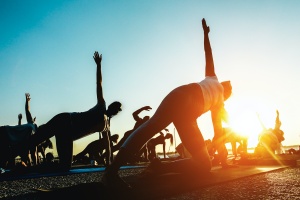 Maybe you're looking to start teaching, but don't have the resources to open your own studio? Or perhaps you live in a rural area without a nearby yoga studio? Or you might live in a smaller town without any openings at your local studio for new teachers. Today we'll look at some alternative creative ways you can build a classroom outside of a yoga studio and find places to teach yoga.
1. Clubs or Community Centers
Humans are social by nature, and it's no surprise that every city has tons of clubs and community centers to choose from. Schools, churches, social clubs, sports clubs, event based groups – all of these are potential resources for you to offer your yoga classes to. You could reach out to the person who manages the club or organization and pitch them the idea of setting up weekly yoga classes with their members.
2. Outdoor Yoga
Outdoors is a great place to practice! People love being outside, especially when the weather is nice so this is another great way to attract people to yoga. You could find a local park, beach, or any other open outdoor area to use as your outdoor yoga classroom. Invite friends or advertise online through social media, blogs, or outdoor flyers to attract students to your outdoor yoga session! This is a great opportunity to spend some time outdoors in nature.
3. Fitness Centers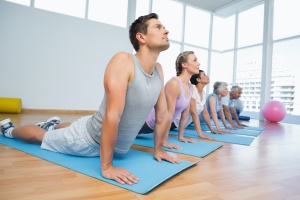 If there isn't a yoga studio nearby, or you can't find open teaching opportunities – another option is a fitness center or gym. There are lots of fitness centers that build classes around specific time frames including early morning, afternoon, late afternoon, and evening. Fitness studios and gyms are great opportunities to teach to a bigger audience because you'll often get people who are completely brand new to yoga. This is another great way for you to help spread your knowledge about yoga and expand your student base.
4. School Gymnasiums
One consistent you'll be able to find within any community is a school! Contact your local schools to see if they would be interested in having a yoga instructor come teach during gym sessions or even during class. You can market it as something great for the community and to also help improve their students' overall well-being.
5. Online
It is a different dynamic dealing with people online than it is in person of course, but the internet has provided a great tool for people all over the world to connect with one another! It can be a great place for you to teach and connect with new students. By providing an outlet to reach a bigger audience, you could even expand your teachings to students around the globe.
6. Corporate
You can help people relieve work stress through workplace yoga! Workplace yoga is a growing trend around the world as companies are becoming more mindful about corporate wellness for their employees. You could offer lunchtime or afternoon classes or even a workshop about yoga and meditation at the workplace. The office can be a fantastic place for you to share your gift of yoga knowledge to others.