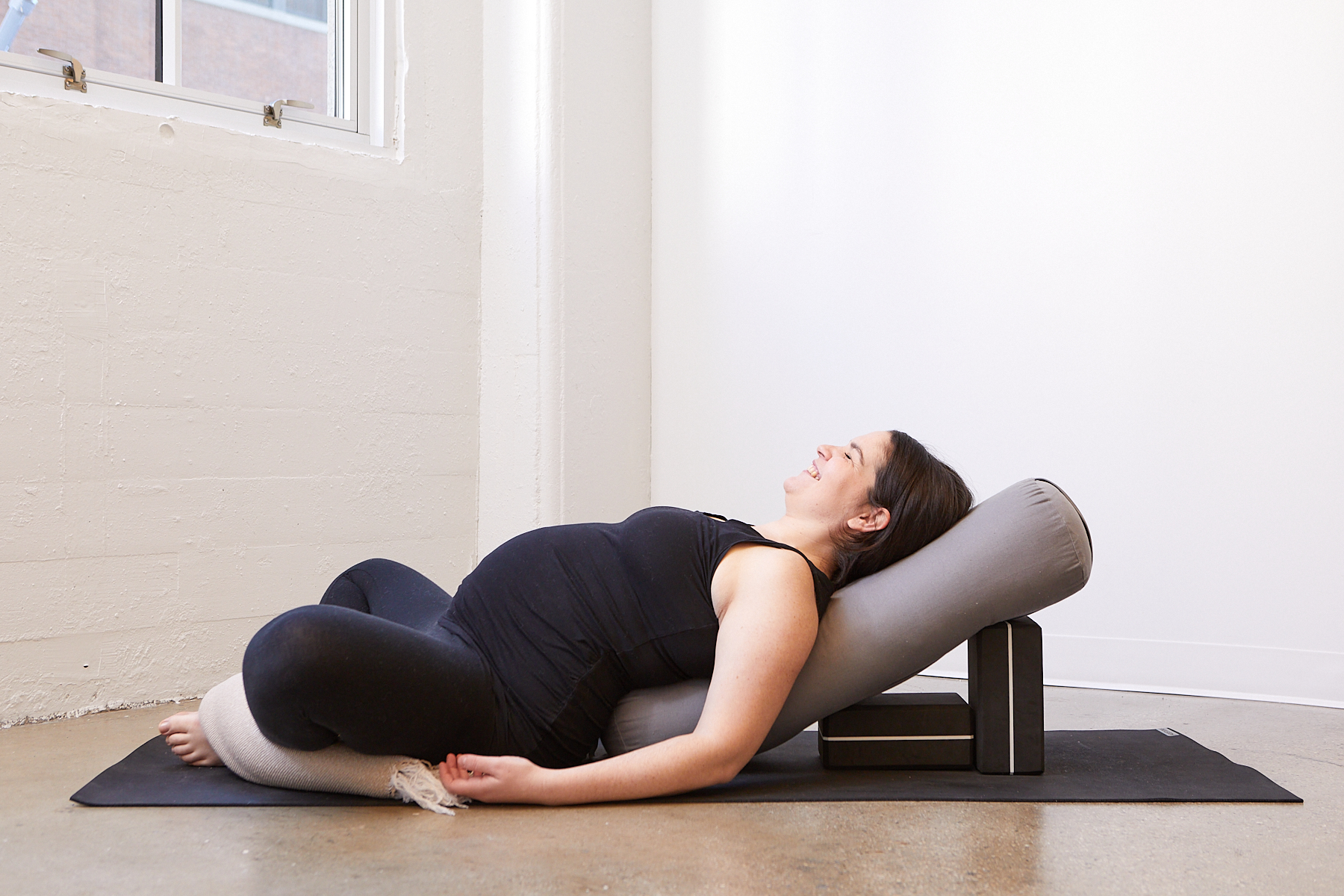 I came into teaching prenatal yoga by chance. I wasn't sure if being a mom myself and a yoga practitioner would make me able to serve the pregnant population around me. My first classes were clumsy and although I knew Prenatal Yoga should not just be a diluted version of a regular class, I feared offering too much or going too far. Here is the magic though, a prenatal yoga class might very well be the only place your student will come to that doesn't treat her like a person with an impediment.  The class is meant to meet students where there are in their practice whether they are brand new or seasoned.  
Asanas are multidimensional. They require flexibility of the body but also endurance of the mind as well as connection to one's breath. The idea that a class, mostly seen as physical, can bring so much more into a person's journey is extremely humbling as a teacher! When you see a student leave with a new perspective on their pregnancy or a newfound sense of autonomy and trust in their intuition, you know you've honored Yoga as a whole. They might be directed towards a class for alleviating common aches and pain but, when you know the vastitude of the yoga teachings, you know that most lessons are meant to flourish off the mat and, in this case, straight into the labor and delivery floor.  
Something happens in a prenatal yoga class; it acts as a central magnet for likeminded people.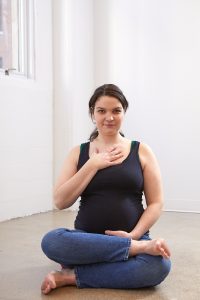 My absolute favorite part of teaching is when two students, who just met, can't stop chatting, sharing experiences and leave the class sharing their phone numbers and making decaf coffee date. It happens often. We say it takes a village, and the village can be built before the mayor arrives. I am a firm believer that if we take the time and seize all the opportunities that present themselves to build a nonjudgmental, inclusive and safe community around the pregnant folks, the anxiety and stress that come with welcoming tiny humans into the world and the uncertainty and challenges of parenthood can be greatly alleviated.  
I think that there are very few jobs that never require you to be a student forever. When you are a prenatal yoga teacher, or have prenatal students in your classes, you have to stay very much informed. Not only to provide students with reliable information but also because guidelines and studies are constantly evolving. And while the framework doesn't change much, the material you can bring in could potentially save a student's like and enlighten them on their rights and the best practices to accompany them on their journey. As a yoga teacher with no other qualifications, I stay in my lane and never diagnose or pretend to treat anything but by constantly seeking information it allows me to stay relevant to my students.  
Do you know the best part of teaching prenatal yoga? The birth announcements. Pictures, birth stories and then sometimes meeting the baby is the most exciting part! Once you are part of someone's journey through birth, you are part of their practice for life.  
If you're interested in learning more about prenatal yoga, check out my online, self-paced, Prenatal Yoga Teacher Training right here on YogaRenew!