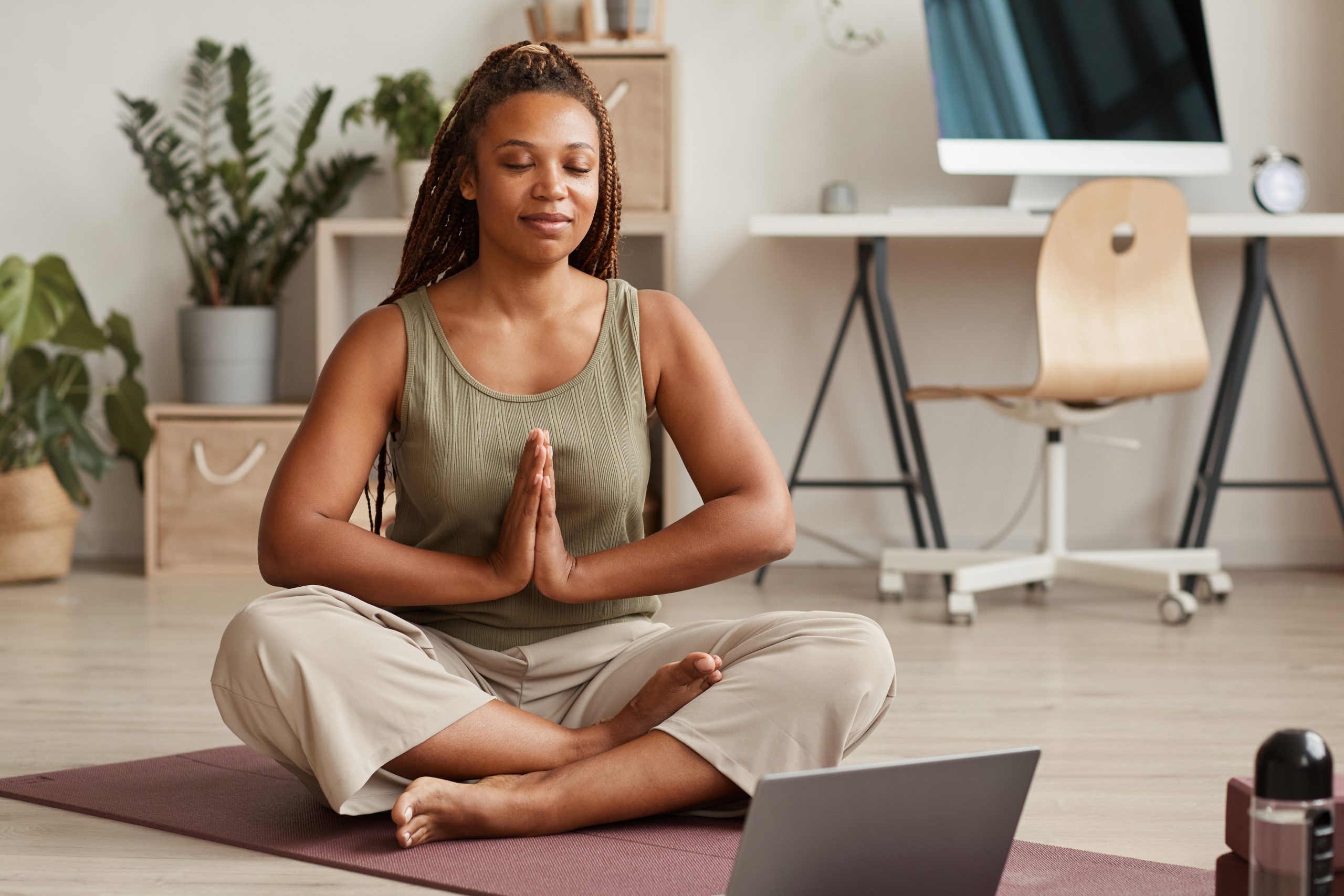 Are you hoping to get your yoga teacher certification? If you're in the early stages of the process, the first step is to figure out what type of program you would like to take. There are a lot of options, from in-person courses to online yoga teacher training certificate programs. Here are some of the most important factors to consider while you make this decision.
Consider Your Learning Style
You can be in the best yoga teacher certification program, but if it doesn't match your learning style, you aren't going to get a lot out of it. Think about how you learn the best. For some, it might be in a studio setting, for others it might be an immersive retreat halfway across the globe, and for others still it could be a completely online course. There's no right or wrong answer.
Yoga teacher training isn't like a gen ed course you have to take in college. You don't just want to get by—you want to absorb and understand as much as you can.
You should also think about if you prefer something more structured or something more flexible and laid back. Even if you're taking classes online, there still could be some that programs that operate on a stricter schedule and others that allow you to complete training on the timeline that's best for your schedule. Think about your learning style and lifestyle while you make this decision.
Research the Instructors
The instructor plays a crucial role in your success throughout the yoga course. Do your research. Find out more about their teaching background and how long they've been training yoga teachers. You may also be able to find out who some of their previous students were and how they're doing now. This is a great indicator of their success!
There's also something to be said about how you feel about the instructor based on your impression of them. By looking through their site, reviews, and social media presence, do they seem like someone you'd like as an instructor? Go with your gut!
Evaluate Your Goals for the Program
While your ultimate goal may be to become a yoga teacher, there can still be a wide variety of sub-goals that should contribute to your decision-making process with a yoga training program. For example, what are the areas that you know you need to improve on the most before you can gain your yoga teacher certification? These are the areas you should be focusing on the most in your program.
Maybe you feel like your yoga skills are pretty strong but you need to gain a better understanding of anatomy before you become a teacher. Maybe you have impeccable flexibility, but you're looking to expand your meditation abilities. By choosing a yoga program that gives special attention to your current weaknesses, you'll become a better, more well-rounded teacher.
Always Choose Yoga Alliance-Certified
Regardless of your goals or schedule, you always want to choose a Yoga Alliance-certified program. If you want to work at a studio, you will also most likely be required to find a Yoga Alliance-certified program. You should never just make the assumption that a program is certified. Do your research and ask questions if you need to.
Every program that has this certification must meet strict course criteria, including teaching:
· Anatomy
· Sequencing
· Meditation
· Teaching practice
· Hands-on adjustments
· Prop use
When you enroll in a program that is Yoga Alliance-certified, you can be confident you're getting comprehensive instruction.
Consider the Yoga Specialization
If you're already proficient in yoga, you know that there are many different styles. While some programs will try to give you an overview of a variety of yoga styles, others will specialize. If you know right away that you want to specialize when you become a teacher, look for a program that does the same! On the other hand, if you're not sure what kind of yoga you want to teach—or you know you want to teach several—find a program that has many offerings.
Get Your Online Yoga Teacher Training Certificate with YogaRenew
Once you've carefully gone through all of these elements, you will hopefully be able to narrow it down to a few yoga teacher training programs and eventually a single one. If you've determined that online learning is best for you, YogaRenew Online Yoga Teacher Training Program could be the answer. We offer instruction on yin, restorative, Hatha, and vinyasa styles of yoga and have options for 200-hour, 300-hour, and 500-hour programs. If you're interested in learning more, reach out today! We're excited for you to start this journey and would love to be a part of it!