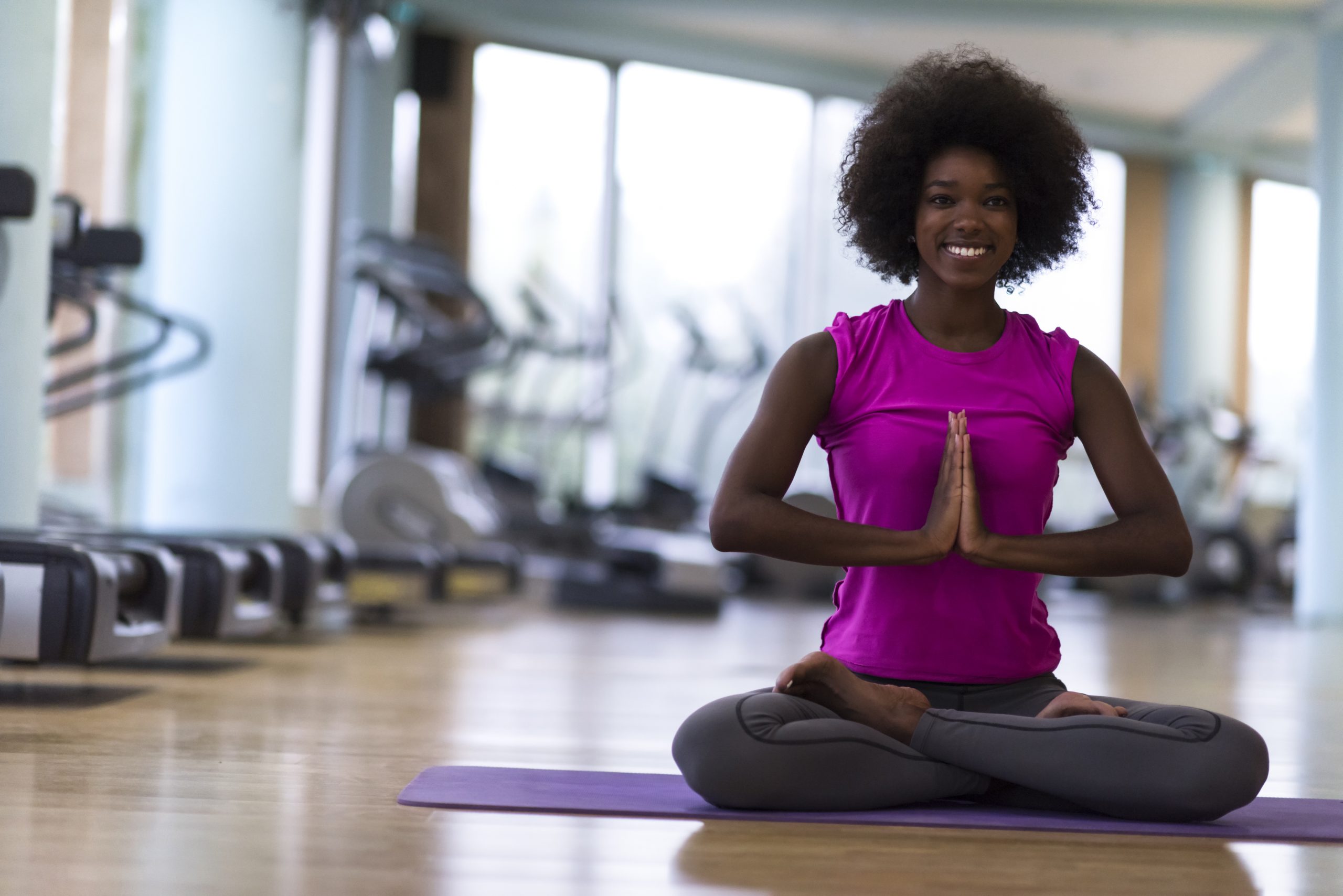 Yoga is a powerful thing. If you practice it regularly, you know that. But having the knowledge and skills to teach yoga to others is even more empowering! Here are ten of the top benefits you too can experience when you get through an online yoga teacher certification program.
1. Reconnect with Yourself
Although you're taking this class to eventually help others learn yoga and strengthen their technique, yoga teacher training begins as something you do for yourself. Investing in yourself is important. If you're busy in your career or constantly caring for your kids, what you want may always end up on the backburner. But when you're in a yoga teacher course, you are your own first priority. This is an opportunity for you to learn more about yourself and maybe see yourself in a whole new light. If it's been a while since you've been feeling like yourself, your yoga course may help you rediscover yourself.
2. A New Career Path
Maybe you're just wanting to become a yoga teacher for fun right now or you're hoping it can be a side hustle. But with patience and determination, you may be able to make yoga teaching your full-time career! If right now you're caught up in an extremely hectic career choice that seems to be draining the life from you, online yoga training will be an absolute life-saver. It will renew your purpose and motivation in life.
3. Improve Your Yoga Technique
A yoga teacher training course is like a masterclass for yoga lovers. It's reaching beyond the basics, going to the most advanced moves, and forcing you to put in the time and effort to master the craft. The practice you put into your yoga will strengthen you, make you more flexible, and overall make you more fit.
4. Become More Confident in Your Own Skin
Another unexpected benefit of yoga teacher training is how you will become less focused on your physical appearance. When you're in yoga training, you can't be too occupied with your hair, skin, and other aspects of your physical appearance. You'll learn to let go of that and be comfortable breaking a sweat—makeup-free, messy bun, and all! While this can be intimidating at first, it can also be empowering. You'll learn to not only accept your body but also fall in love with it.
5. Learn Something New
Constantly learning is an important part of life. It helps you grow as a person and become more well-rounded. As an adult, sometimes it's easy to put learning on the back burner and just go through the motions of everyday life, doing the same things day in and day out. But when
you're taking online yoga training, you're forced to be in learning mode. You'll learn many new things and that will help you grow as a person in general, not just as a yoga teacher.
6. Enhance Your Yoga Routine
Even aside from teaching, taking a yoga teaching course is an amazing way to just learn more about yoga. You'll learn new techniques and advanced poses that you can incorporate into your own yoga routine. You'll learn more in-depth information about your body's anatomy, which will help you get the most out of every yoga routine.
7. Connect with More Yogis
No matter what you love, there's nothing quite like the feeling of connecting with others who share your passion. But finding people with those common interests can sometimes be difficult, especially if you're in a small town. When you're taking a yoga teacher training course, you will be expanding your yoga network. You'll be able to talk about your passion with people who really get it and build valuable friendships that may last a lifetime. You can also benefit from those relationships when you're a yoga teacher and could use some advice.
8. Strengthen Your Self-Discipline
Self-discipline is an incredibly valuable life skill. Taking a course, especially something like yoga that requires so much dedication, helps you strengthen your self-control. This kind of self-control can help you in other areas of your life. It adds structure to your life and gives you a concrete goal to work toward. This is especially beneficial if you don't have many other goals you're working toward at the moment.
9. Become a Master of Meditation
The art of yoga is about so much more than just downward dogs and warrior poses. Yoga is also an excellent way to learn more about meditation and breathwork. Meditation is such a powerful tool that everyone can benefit from, even those who don't regularly practice yoga. It's the perfect way to re-center yourself and tune out the many, many distractions that our technology-obsessed culture offers us. Meditation is also not a one-size-fits-all exercise. There are many ways to go about it, and a great way to learn more ways is by taking yoga teacher training.
10. Learn a New Way to Help Others
If you're passionate about yoga, you know just how many benefits it has for your spiritual, emotional, and physical wellbeing. When something is this meaningful to you, you want to share it with others—hence the fact that you're' in a yoga teacher training program.
The tools that you need to coach people into becoming masters of yoga are taught in these courses. Because of this, taking a course is a great way to learn how to help others using your talents! You'll feel extra good about yourself knowing that these skills will help you help others and make an impact on the world, one yoga session at a time.
Sign up for Your Yoga Teacher Course from YogaRenew
Does yoga teacher training sound like something that will enrich your life and put you on a new and better path? If so, you should sign up for YogaRenew's online yoga teacher certification courses. We make becoming a yoga teacher an exciting learning process. Because our courses are online, they are convenient for people with all kinds of lifestyles.